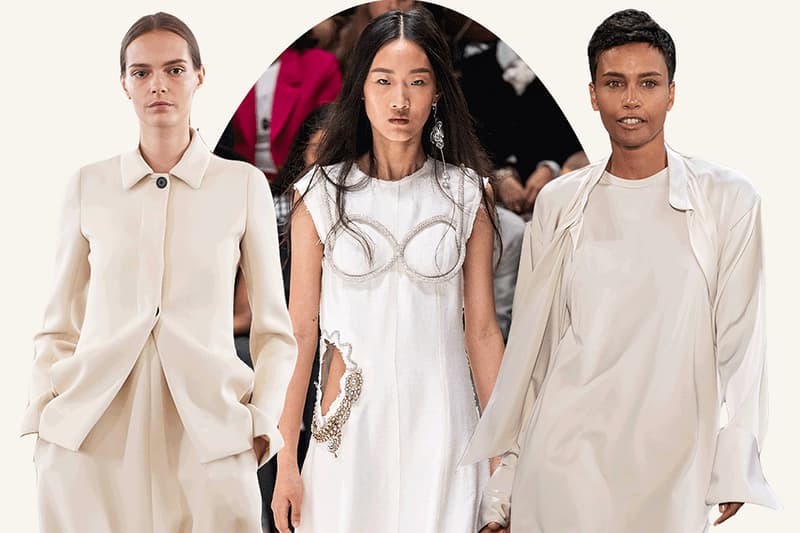 Fashion
Ivory and Grey Are Predicted to Be the Dominant Color Trends in 2020
As reported by Moda Operandi.
Ivory and Grey Are Predicted to Be the Dominant Color Trends in 2020
As reported by Moda Operandi.
Moda Operandi has released the second installment of its Runway Report – a consumer-driven trend analysis based on real-time data from interactions with luxury fashion consumers. The report highlights accurate predictions of next season's trends, key pieces and top-performing collections.
For Spring/Summer 2020's color trends, the fashion discovery platform used AI to analyze all product images from the season and extracted the dominant shade from each image. The results narrowed down to shades of grey as well as ivory.
According to the report, ivory is currently on high demand and predicts that consumers will gravitate more towards the muted white iteration next spring. As for grey, the edgy colorway will soon be replacing beige. Brands like Prada and Miu Miu instigated the comeback, with "grey pieces accounting for each collection's bestsellers."
For more information, head on over to Moda Operandi's website for the full report.
While you're here, read about the biggest fashion moments of 2019 – and the trends to look forward to in 2020.