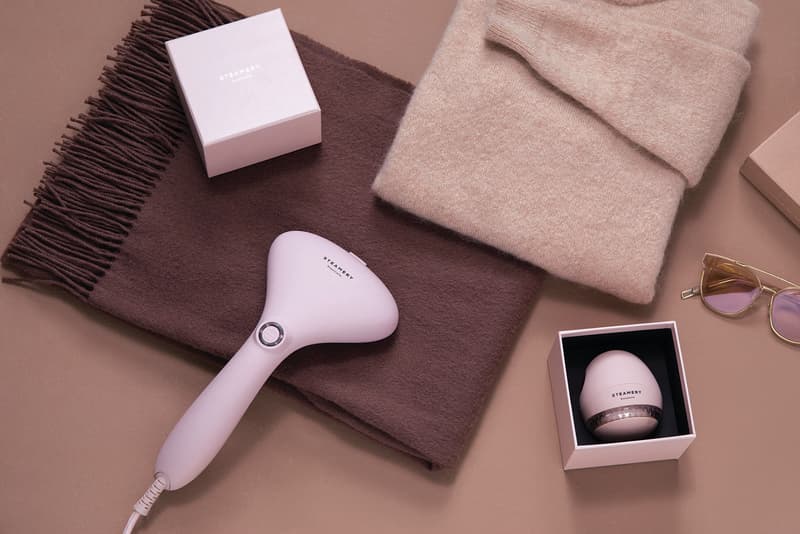 Here Are 3 Travel-Friendly Steamers for Girls On-The-Go
Wrinkly clothes, be gone!
If you're someone who travels a lot, you'll know that living out of a bag can sometimes get difficult when it comes to keeping your garments looking sharp and ready to wear when they've been folded and stored in a tight space. Ahead of holiday season, we've put together three of our favorite clothing steamers that are ideal for packing and jet-setters on-the-go.
Whether you're looking for an affordable option or an aesthetic addition that is Instagram-worthy, we're looking at three different options you'll want to get your hands on before packing up your essentials this month.
Steamery Stockholm has managed to create the ultimate sleek garment steamers, featuring an aesthetic design that arrives in a handful of colorways. Ranging from pastel tones like pink and green, to classic black and white options, the piece is cated in a matte material that will add an eye-catching element to your packing.
If you're looking to get your hands on the Steamery Stockholm piece, the gadget is available at retailers including ASOS.
If you're looking to get something that is affordable and effective, Philips' Go Plus Handheld Garment Steamer is ideal. Arriving in a sleek black hue with copper-toned detailing, the gadget is safe on all iron-friendly fabrics and comes with a detachable water tank that is easy to fill. The size of the piece makes it easy to fit into your suitcase, and the 2.5 meter chord will make it simple to use and move around with.
Get your hands on the steamer at retailers like Amazon and John Lewis, where it retails at around $70 USD.
Jiffy's steamer arrives with a luxury design, featuring a carry-handle allowing for easy operation. The ESTEAM takes less than a minute to heat up, and removes wrinkles and dents effectively. The steamer holds 230ml of water, meaning that you can steam a handful of items before it runs out, making it perfect for quick touch-ups or as a travel companion.
To cop the Jiffy ESTEAM, get it at retailers like Amazon.
Share this article