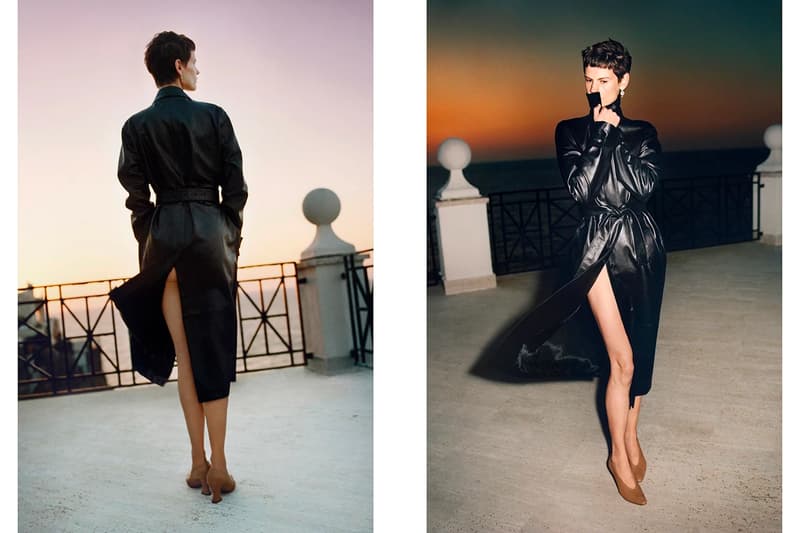 Fashion
Former Céline Designers Are Already Building a Following of Their Own
At Bottega Veneta & Maison Kitsuné, Phoebe Philo's protégés are quickly establishing their names.
Former Céline Designers Are Already Building a Following of Their Own
At Bottega Veneta & Maison Kitsuné, Phoebe Philo's protégés are quickly establishing their names.
It's been more than a year since Phoebe Philo announced her departure from Céline. While the celebrated creative director may have stepped away from the fashion limelight, the legacy of her Céline – what some call "Philo-ism" — is still very much alive. That exists not only in the form of fan Instagram accounts like @oldceline, but also in the work of her protégés.
When the designer ended her 10-year tenure at the French fashion house, Philophiles naturally looked to brands that also share a similar, sophisticated and minimalist aesthetic for consolation. And while The Row, Jil Sander, Loewe and so on make great contenders for filling that old Céline void, it would make sense that those who worked directly under Philo would be some of, if not the most equipped and appropriate for the task. Daniel Lee, for instance, has swiftly become one of the most exciting designers to watch after transitioning from Director of Ready-to-Wear at Céline to Creative Director at Bottega Veneta, succeeding Tomas Maier.
The last time a huge buzz was created in fashion probably had to do with an extremely exclusive, limited-edition sneaker drop, a collaboration of some sort between luxury and streetwear brands, or a campaign that enlists today's most-followed celebrities and It-models. Unveiled in a quiet, low-key manner, however, Bottega Veneta's Pre-Fall 2019 lookbook and Spring/Summer 2019 campaign somehow gained immense traction among fashion enthusiasts.
Lensed by photographer Tyrone Lebon, who was also behind the camera for Céline's Resort 2015 campaign, the SS19 imagery sees models Kaya Wilkins and Saskia De Brauw styled in sleek leather basketball shorts, an effortlessly chic trend coat and unassumingly luxurious accessories. These photos were widely shared on social media when it was first revealed in January. Interestingly enough, the campaign wasn't even posted on Bottega's Instagram – up until a week before Lee's debut Bottega presentation at Milan Fashion Week (to be held on February 22), the brand's old posts were archived and its feed was blank.
Whether it be the clothes or the campaign, there's almost a rebellious quality to the way Lee is taking the reins at Bottega Veneta. With experience at Maison Margiela, Balenciaga and Donna Karan in addition to Céline, the 32-year-old British designer is expected to help maintain the relevance of the storied Italian brand. Taking cues from streetwear may be the norm these days when it comes to generating appeal among the youth, but the Central Saint Martins graduate is hoping to approach things a little differently.
When asked in a Vogue interview whether he will be adding sneakers to Bottega's footwear offering, Lee shares:
"More trainers, definitely, but I'm kind of bored with that, honestly. Talking about Italian style, when you look at films or these great people from the past, the Agnellis, there's definitely a done-up elegance. It's time for that to come back in fashion."
Although Lee didn't design the Spring 2019 collection (he's only begun working at the brand since July of 2018), how he helped refine and put his twists on the range is telling of his inaugural runway show for Bottega Veneta. Dipped in an understated, neutral color palette of olive green, black and cream white hues, the silhouettes are far from being statement-makers, but they are timeless, versatile garments that will work in harmony with pieces that are already in your wardrobe.
Respecting the heritage of Bottega Veneta, Lee's first handbag designs for the brand, the oversized Pouch and the Maxi Cabat, perfectly marry the house's leather craftsmanship with his modern design sensibilities. Both bags are unisex, absent of in-your-face-logos and are built for functionality, as characterized by their roomy size — a sensible antidote to the micro-bag trend that has become prevalent in fashion week street style.
Daniel Lee isn't the only designer who's making his mark post-Philo's Céline. Yuni Ahn, former Design Director at Céline, is also moving on with a new role at French label Maison Kitsuné. The South Korean designer was announced as the Parisian brand's Creative Director in December, 2018, and has since revealed her first collection at Paris Fashion Week Men's.
The progression was hard to miss – whimsical graphics and collegiate references that are signature to Maison Kitsuné have been toned down, substituted with tailoring and layering that gives an overall elevated look to the collection. Even Maison Kitsuné co-founder Gildas Loaëc agrees in our interview that the range feels more "graduated" when compared to the brand's previous designs: "… the outcome is definitely sharper and more precise."
From office-appropriate coats and turtlenecks, to two-tone scarves and ironed-to-perfection dress pants, elements of Céline seem to be sprinkled throughout the collection. When asked if that's the case, Ahn replies:
"It is very close to the Céline womenswear because I was involved in two periods of Céline. First one when Phoebe took over about 10 years ago, working on inventing the language, and once again in 2017 as the Design Director. There were a lot of core, signature pieces and I completely devoted myself to creating them, so I can't help being influenced by the label. So in a way it is there, but obviously Kitsuné is a totally different brand and I love the history of its music as well as the playful vibe."
Following its Fall/Winter 2019 presentation, the brand has unveiled two collaborations, including an Italian Riviera-inspired jewelry range released alongside Dutch brand NALIN Studios, as well as a trio of extra-large leather tote bags created with French label CAHU.
Boasting an impressive résumé with stints at Chloé, Stella McCartney and Miu Miu, Ahn certainly knows a thing or two about accessories and it's only a matter of time that we see more of them from the designer.
It would be over simplistic to label any brand as "the new Céline," but for those who're in need for a sartorial break from logo sweatshirts, monogram handbags and fluorescent colors, Daniel Lee's refreshing take on Bottega Veneta and Yuni Ahn's grown-up version of Maison Kitsuné might just be the fashion cure you need.