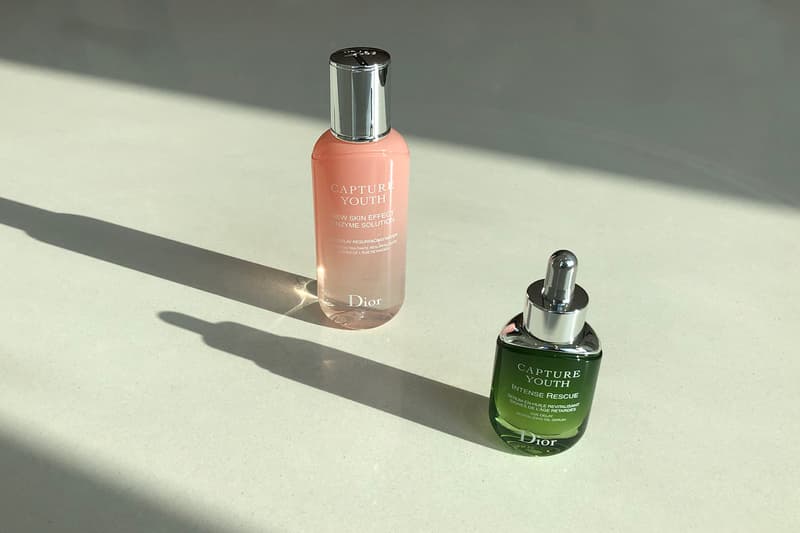 Beauty
Dior's "Capture Youth" Skincare Regimen Is the Secret to Staying Young Forever
Find out why this editor can't get enough of face oils.
Dior's "Capture Youth" Skincare Regimen Is the Secret to Staying Young Forever
Find out why this editor can't get enough of face oils.
Having already committed to a complete face oil conversion via Costa Brazil, I now continue on my luxe oil skincare binge with Dior's all-new addition to its Capture Youth skincare line. Dubbed as the "Intense Rescue Age-Delay Revitalizing Oil-Serum," its extensive name does a remarkable job of summarizing its age-reversing benefits. By helping to restore lipids (which is known to be an exemplary anti-aging component), the skin feels firmer in a jarringly short amount of time. In addition, the serum is meant to help combat and protect skin against the effects of dry weather and seasonal stress, two common tragedies of the winter season.
For those who are still wary of testing out face oils, I would say that this Capture Youth product is a great segue-way into this particular category of skincare. The texture of the product is more of a thick liquid than an oil, which is extracted with an eye dropper – it doesn't feel greasy even in the slightest. There is also a slight fragrance of olive that I may or may not be imagining, but the serum smells absolutely divine nonetheless.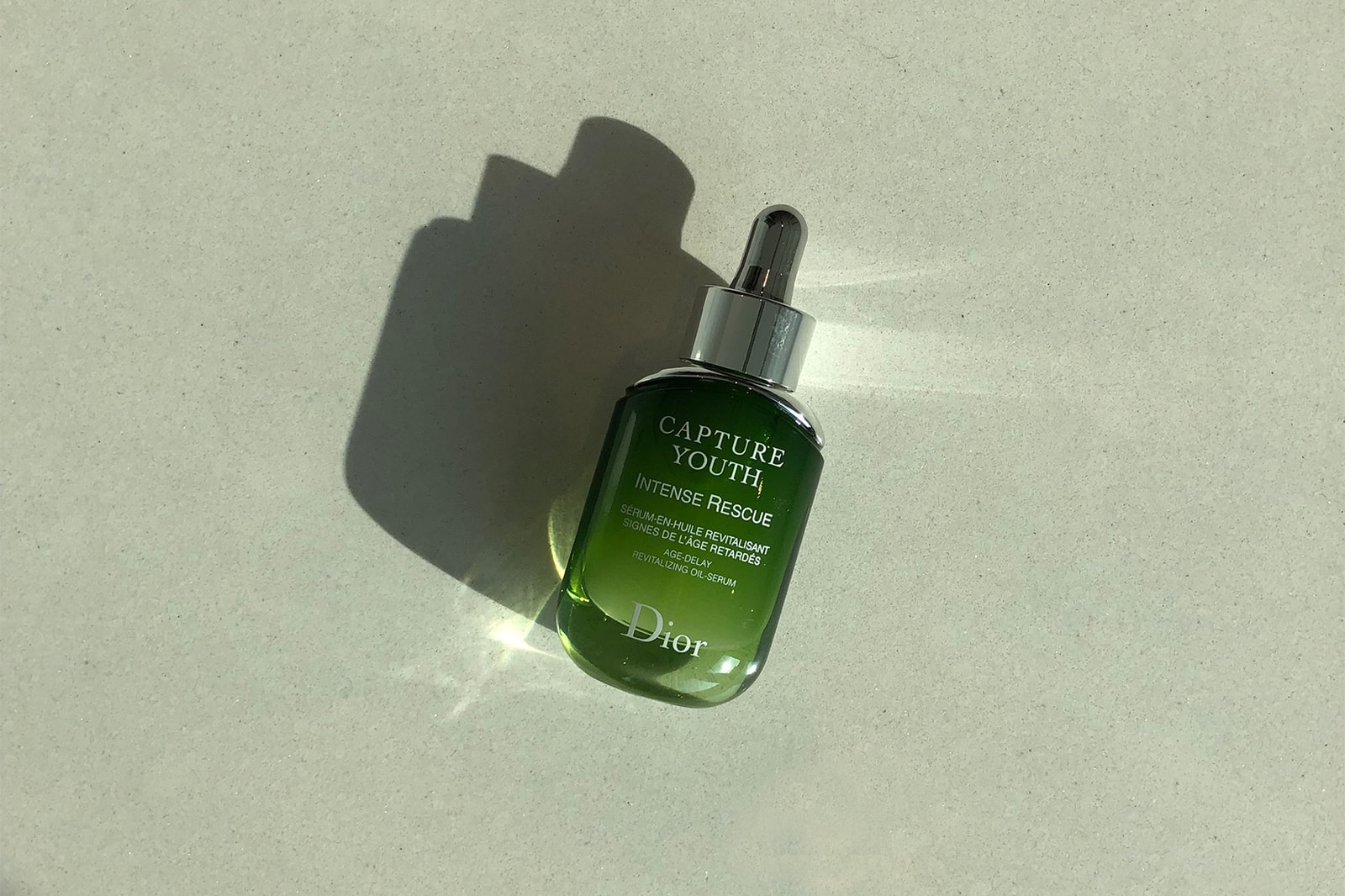 I apply the oil-serum after first using Dior's new proactive lotion: the Youth New Skin Effect Enzyme Solution Age-Delay Resurfacing Water (again, the name does not hold back on the details). When used daily, the solution can help clarify skin, as well as strengthen its barrier and stimulate cellular activity. In layman's terms, the product is a great supplement to the oil serum and I find that it actually helps prime my skin to absorb the serum. Similar to the serum, it also helps promote more youthful looking skin. When applying the toning water, make sure to fully pat all of the liquid into the skin before applying anything else on top.
The Capture Youth skincare program is intended to be a mix and match regimen, so the optimal combination might be different for each user, depending on what benefits you want to achieve. However, I find that this particular combination of products has provided a tangible solution (with noticeable results) on my particular cocktail of skincare needs. I've had to stay up late quite a bit this month and have experienced a fair share of stress.
However, after using the Capture Youth products for a little over a month now, I still find that my skin has done a surprisingly good job of keeping up with the short hours of sleep and taxing work schedule. Of course, there is nothing that can replace a good eight hours of sleep and plenty of water throughout the day, but for those who are struggling to achieve this as a reality, a great skincare regimen can do wonders. Despite the eye bags, I've still been asked what skincare products I've been using to maintain a healthy glow and I can say with certainty that I will definitely be responding with Capture Youth for the foreseeable future.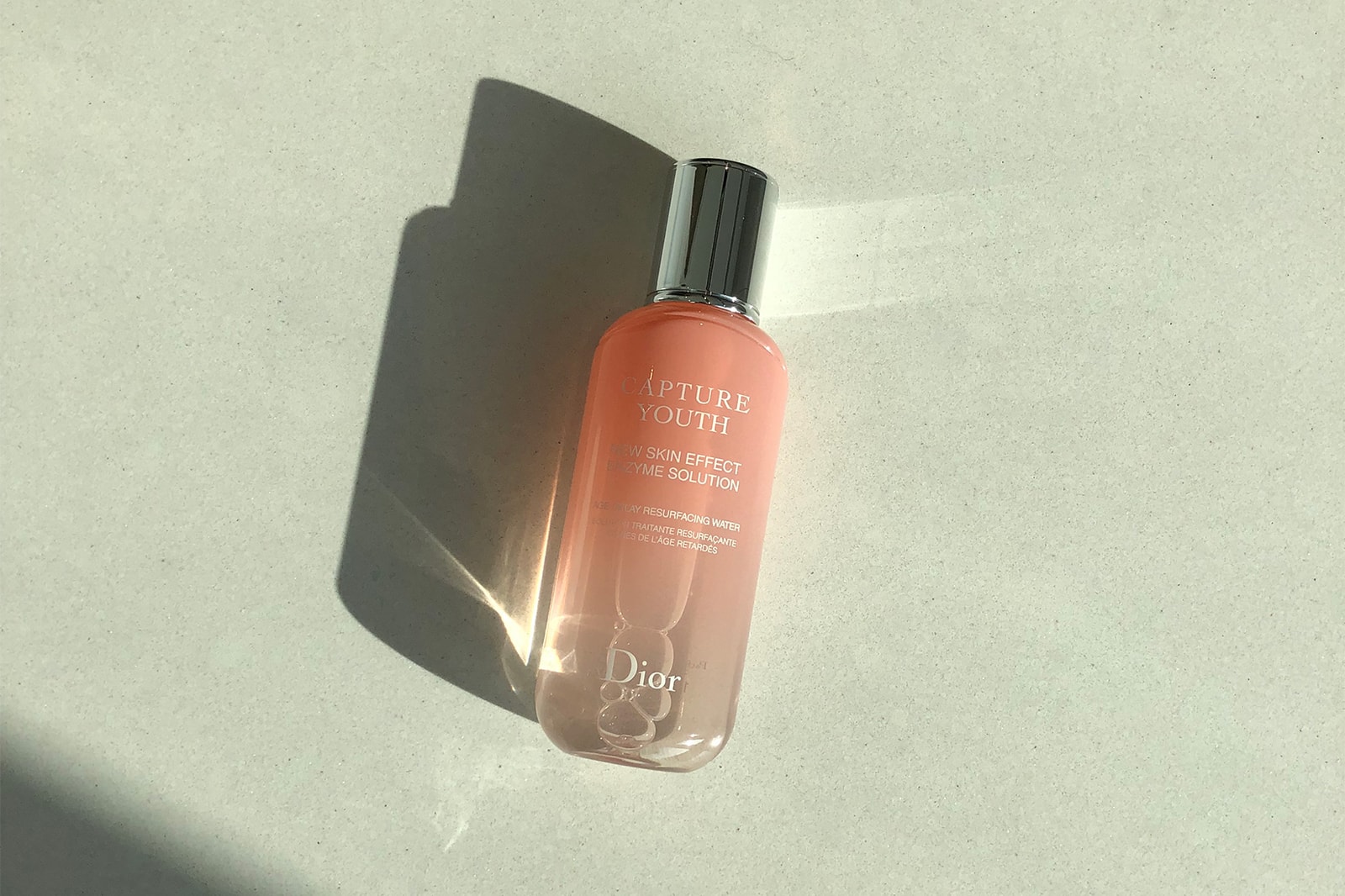 You can shop Dior's Capture Youth products now at all Dior beauty counters. The Oil-Serum retails for $750 HKD (approximately $96 USD) and the Enzyme Solution for $500 HKD (approximately $64 USD).
For more beauty inspiration, don't miss our roundup of the best makeup and hair looks from the SS19 Paris Couture Week.