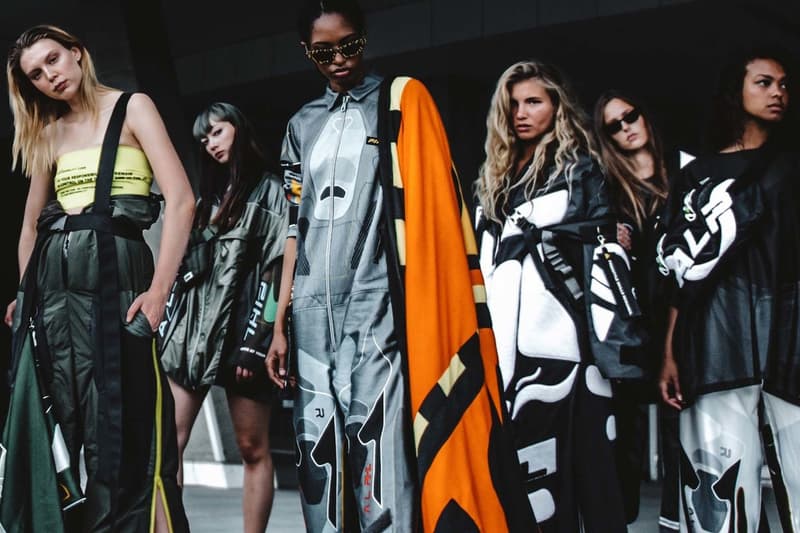 Fashion
Here Are Five Swedish Designers You Should Get to Know
Make some room on your wish-list for these Stockholm-based brands.
Here Are Five Swedish Designers You Should Get to Know
Make some room on your wish-list for these Stockholm-based brands.
Stockholm Fashion Week just closed out a snowy but successful FW19, showcasing designers as diverse as students from the renowned Beckman's College of Design to seasoned names like House of Dagmar. This season however, all eyes were on innovative, sustainably-minded labels like Rave Review as well as the strong menswear offerings shown by likes of Per Götesson and L'Homme Rouge. We rounded up five established and emerging brands who are changing the Swedish fashion landscape and deserve to be on your radar for 2019.
Read on for our lowdown on the ones to watch – and don't forget to check out Stockholm Fashion Week's best street style, too.
Since its inception in 2013 L'Homme Rouge has taken home the European Woolmark Prize and been awarded brand of the year by renowned Scandinavian department store Nordiska Kompaniet. Although seen primarily as a menswear label, for its FW19 collection titled "Conversations," the brand included a strong unisex offering showcased on female models. Blending together casual yet practical outdoors-inspired styles with the deconstructed take on formalwear it's become known for resulted in a cohesive collection that is easily wearable and timelessly stylish all at once. As an added bonus, L'Homme Rouge has enforced a stricter sourcing standard, with a focus on using materials that minimize the use of farmland, pesticides and water in the production process.
Pihl is a recent graduate from Beckman's whose sporty streetwear first caught our eye on Instagram with her graduate collection, ALP[INE], and she's already endorsed by Scandi superstars like Tove Styrke and Icona Pop. Streetwear remains a heavily male-dominated sphere so it's both refreshing and empowering to see a female designer focusing on slick, street-inspired pieces with a contemporary, high-end spin. We're predicting big things for this young designer and frankly can't wait to be able to shop her pieces – here's hoping she might make an appearance on Stockholm's official schedule in the near future.
Getting his start through the Fashion East initiative, Götesson fast became a breakout star in London's fashion scene and even showcased this FW19 lineup during London Fashion Week Men's in January. We got a closer look during the Stockholm presentation, which was housed within the grand Nordic Museum where we saw him fuse classic menswear pieces and blend them with streetwear sensibilities, punk-inspired cropped tops and deconstructed denim. We couldn't keep our eyes off that fuzzy, speckled black and yellow handwarmer which sure would have come in handy in Stockholm's minus temperatures.
Sustainability has been a buzzword in the industry for the past few years but most brands are taking minimal – if any – steps to address this ever-pressing issue. Rave Review, led by Josephine Bergqvist and Livia Schück, is working hard to make a real change, with ethical fashion being a main focus throughout their entire design process. The duo work their magic into breathing new life in to upcycled fabrics and textiles, turning them into lust-worthy, trend-defying pieces like the oversized coats we couldn't keep our eyes off this season. Rave Review has already received awards from the likes of the Swedish Fashion Council, Elle and H&M and despite the label's young age, the designers acknowledge where their strengths lie and which elements – like scaling up production of those one-off garments – they need to smooth out.
Although J. Lindeberg showed its wares during Copenhagen Fashion Week this time around, it was founded in Stockholm way back in 1996 and has retained its strong Swedish roots ever since. For FW19 the brand stuck to its signature sporty approach but brought forth chunky, vibrant knitted sweaters, statement puffer coats and slouchy tailoring for a comprehensive collection that could easily transport you between the snowy slopes and city streets. That oversized checked blazer and the matching shorts in particular is a look we can't wait to try out.
Share this article