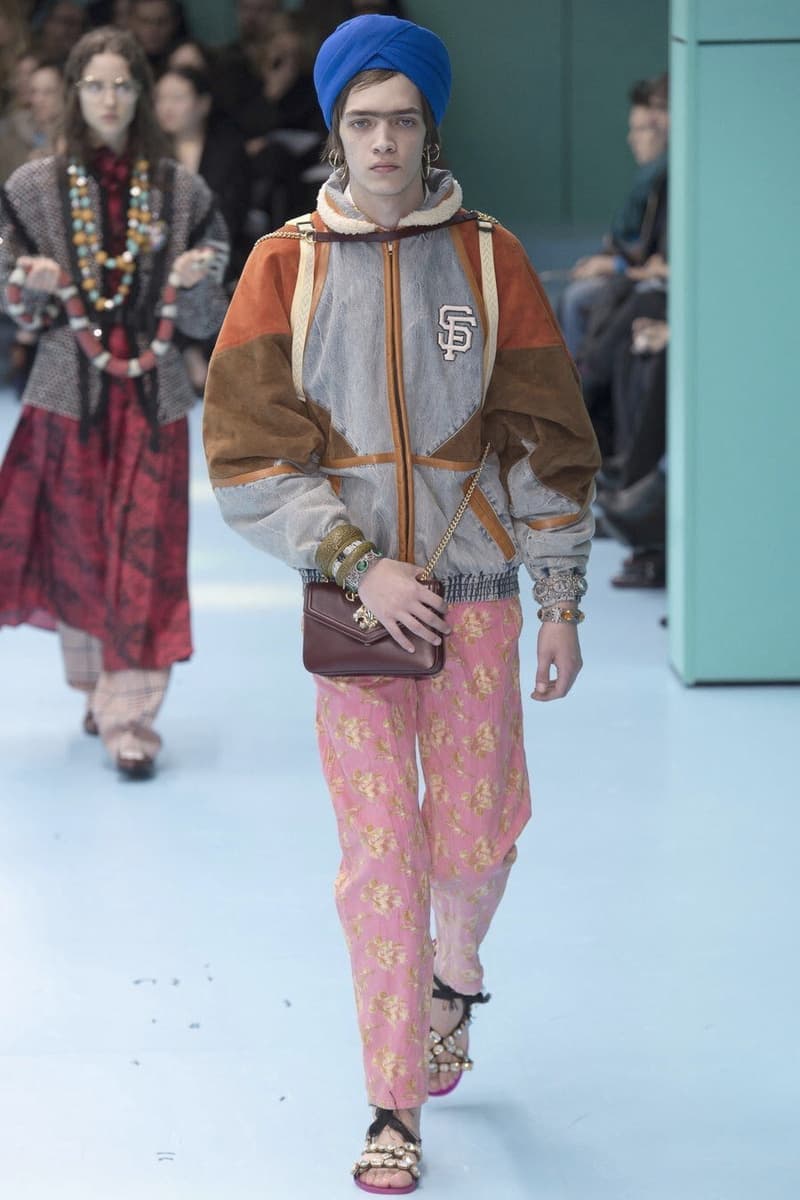 Gucci Faces Backlash for Its $800 USD Turban
"The turban is not just an accessory to monetize; it's a religious article of faith that millions of Sikhs view as sacred."
Fashion
Gucci Faces Backlash for Its $800 USD Turban
"The turban is not just an accessory to monetize; it's a religious article of faith that millions of Sikhs view as sacred."
UPDATE: Following the backlash, Nordstrom has responded and said it will be pulling the product from its website. As of now, the turban is still on the site but is marked as "sold out" with the $790 USD price-tag not showing. Read Nordstrom's response below and let us know your thoughts.
We have decided to stop carrying this product and have removed it from the site. We sincerely apologize to anyone who may have been offended by this.

— Nordstrom (@Nordstrom) May 17, 2019
Our intent was never to disrespect this religious and cultural symbol and we apologize to anyone who may have been offended. We're reviewing our product offering and processes to help prevent this type of situation from happening again.

— Nordstrom (@Nordstrom) May 17, 2019
---
Following Gucci's talked-about "blackface turtleneck" that was pulled from shelves earlier this year, the luxury label is now in the midst of another controversy, this time surrounding the label's $790 USD turbans which were previously criticised after they we're showcased on the runway last year.
Following its debut at Gucci's Fall/Winter 2018 show, the piece has become available for purchase at retailers like Nordstroms, causing a stir on Twitter where users have expressed their disappointment with the garment. "Dear @gucci, the Sikh Turban is not a hot new accessory for white models but an article of faith for practising Sikhs," said user Harjinder Singh Kukreja, adding that, "Your models have used Turbans as 'hats' whereas practising Sikhs tie them neatly fold-by-fold. Using fake Sikhs/Turbans is worse than selling fake Gucci products."
Others also chimed in, with New York-based civil rights organization Sikh Coalition stating: "The turban is not just an accessory to monetize; it's a religious article of faith that millions of Sikhs view as sacred. Many find this cultural appropriation inappropriate, since those wearing the turban just for fashion will not appreciate its deep religious significance."
Gucci has yet to respond to the backlash, but make sure to watch this space as any updates surface.
The turban is not just an accessory to monetize; it's a religious article of faith that millions of Sikhs view as sacred. Many find this cultural appropriation inappropriate, since those wearing the turban just for fashion will not appreciate its deep religious significance. pic.twitter.com/fldmxa3Wvr

— Sikh Coalition (@sikh_coalition) May 14, 2019
Dear @gucci, the Sikh Turban is not a hot new accessory for white models but an article of faith for practising Sikhs. Your models have used Turbans as 'hats' whereas practising Sikhs tie them neatly fold-by-fold. Using fake Sikhs/Turbans is worse than selling fake Gucci products pic.twitter.com/sOaKgNmgwR

— Harjinder Singh Kukreja (@SinghLions) May 16, 2019