Culture
McDonald's Opens McHive, the World's Smallest Restaurant for Bees
In support of the decreasing bee population.
McDonald's Opens McHive, the World's Smallest Restaurant for Bees
In support of the decreasing bee population.
McDonald's Sweden is expanding its sustainability impact. The fast-food chain has been gaining acclaim after placing beehives on rooftops of some of the country's restaurants with a new initiative focusing on the preservation of bees. With their decreasing population, the ongoing movement was created as a country-wide-initiative that seeks to replace the grass surrounding numerous establishments, in addition to planting various flowers and plant life that bees enjoy being around.
In celebration of the unique business shift presented by McDonald's Sweden, advertising agency NORDDDB, has chosen to create the world's tiniest restaurant, the McHive. To attract thousands of bees, the company has recreated classic beekeeping box hives. The updated look is strikingly similar to a modern-day McDonald's restaurant but in a miniature size. Constructed with the fast-food chain's golden arches, the McHive includes a drive-thru, ads and design details similar to the real-life global locations.
1 of 3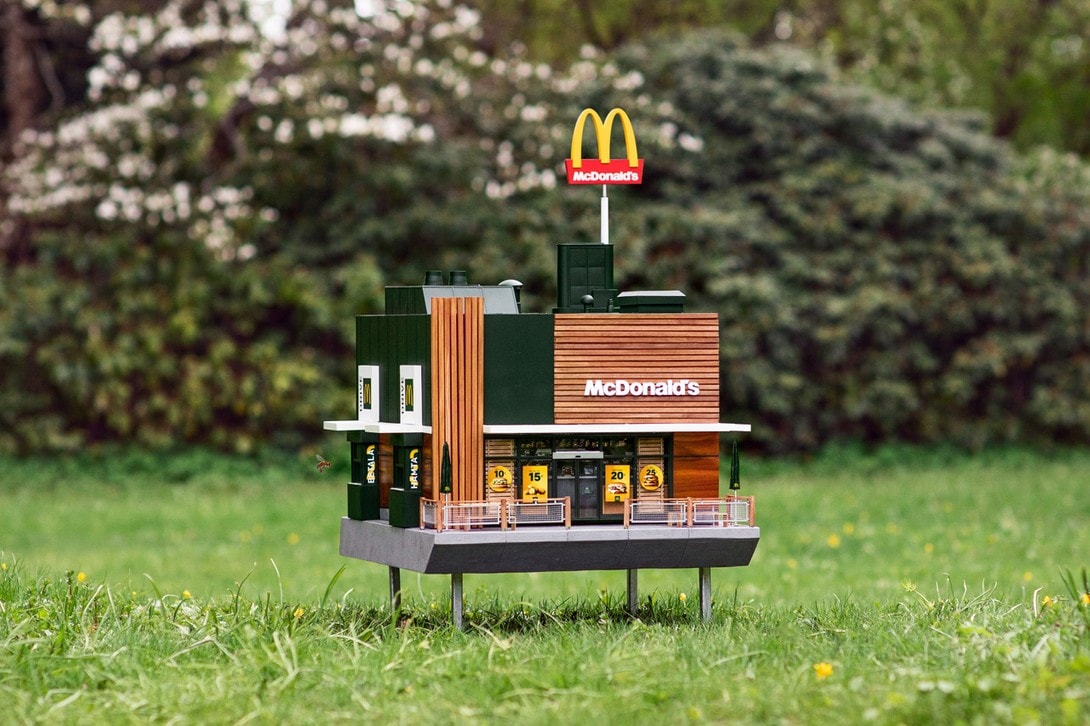 2 of 3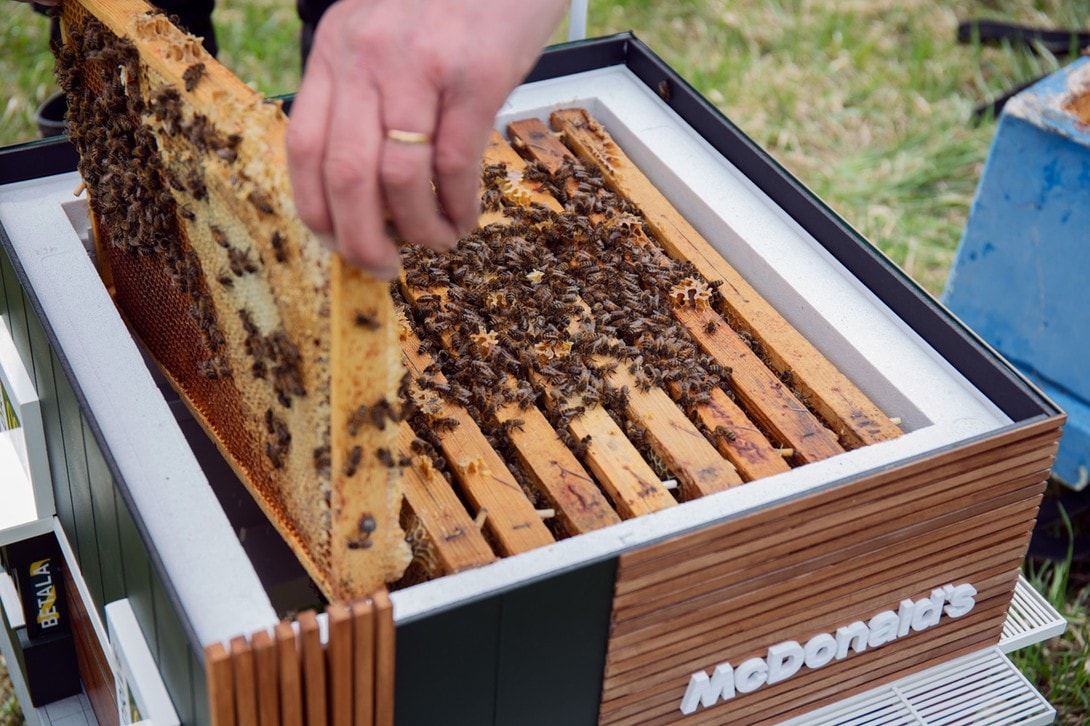 3 of 3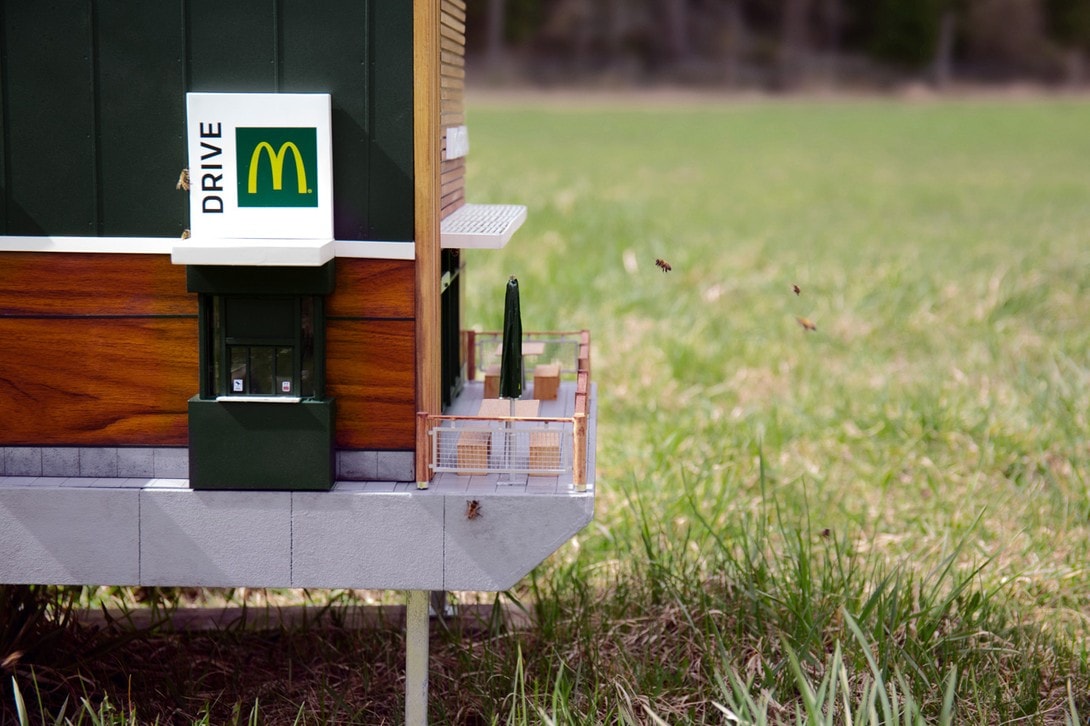 In an official statement, Christoffer Rönnblad marketing director of McDonald's Sweden shared more on the mini restaurant:
"We have a lot of really devoted franchisees who contribute to our sustainability work, and it feels good that we can use our size to amplify such a great idea as beehives on the rooftops – this miniature McDonald's is a tribute to franchisee Christina Richter's initiative."
Take a look at the initiative in the gallery above.
Source
Image Credit

Nordddb
Share this article