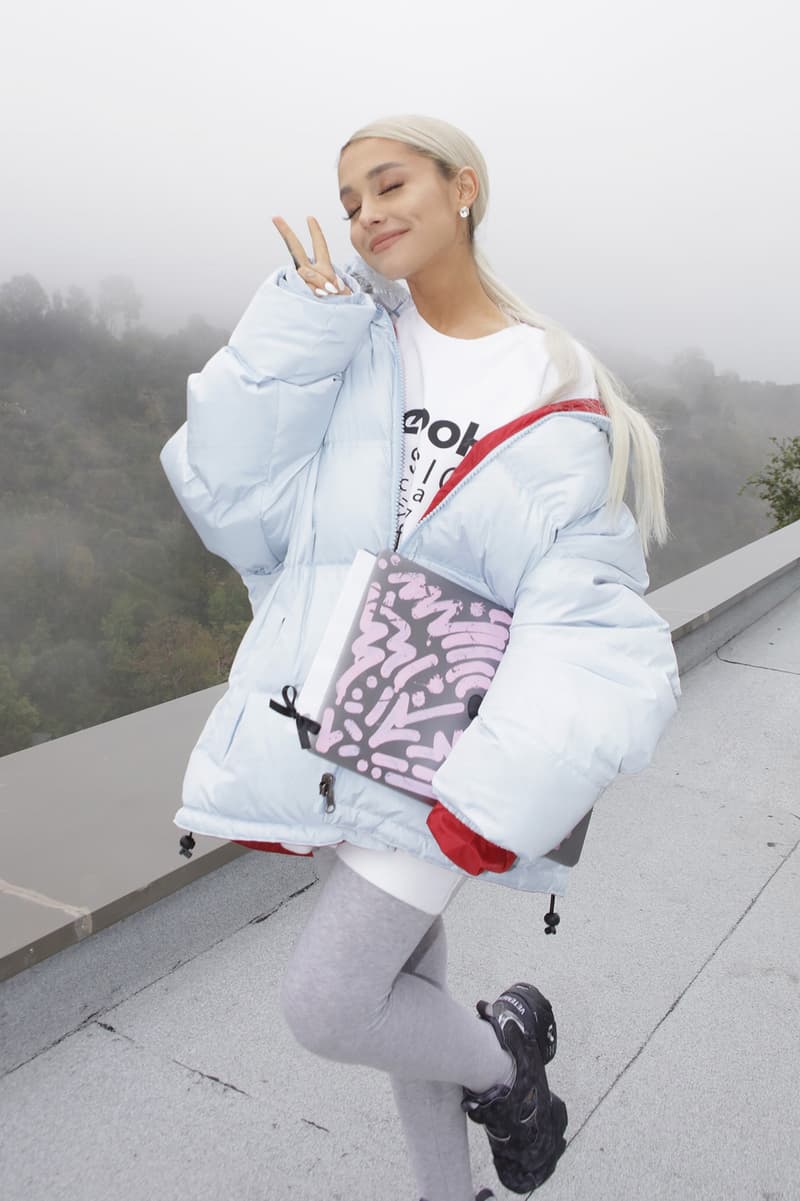 These Are Ariana Grande's 5 Favorite Fashion Items and Wardrobe Essentials
Recreate the singer's go-to outfits.
Music
These Are Ariana Grande's 5 Favorite Fashion Items and Wardrobe Essentials
Recreate the singer's go-to outfits.
More than a recording artist, Ariana Grande has become a style icon in her own right over the past few years. A master in high-low style mixing, the "thank u, next" singer has driven trends like wearing oversized sweaters as dresses, while her signature high ponytail look is imitated by fans around the world. In May, 2019, she was even named the new brand ambassador of French luxury fashion house, Givenchy.
In honor of her 26th birthday on June 26, we have put together a guide to recreating Ari's off-duty and on-stage outfits featuring some of her favorite wardrobe essentials such as mini-length dresses and thigh-high heeled boots. Continue reading to learn more about Ariana Grande's closet staples.
1. Oversized Crewneck Sweaters
Whether on- or offstage, Ariana Grande is frequently seen in an extra-large crewneck sweater or hoodie. In terms of color, the songbird tends to gravitate towards black, white, gray tones as well as soft pastel hues. Simply throw on the sweatshirt as a dress — the key is to jazz up the casual garment by accessorizing, which brings us to the next item.
2. Designer Belt Bag
Accentuate the waist with a stylish designer belt bag, like the green Chanel one Ari is seen wearing in the picture above. The singer has an enviable collection of luxury brand fanny packs herself. To look for similar pre-loved styles, you can always browse on resale sites like Vestiaire Collective.
3. Thigh-High Boots
Besides her trademark ponytail, thigh-high boots have also been a staple of Ariana Grande's personal style. The songstress has stepped out in the towering, statement-making footwear in a multitude of textures and colors in the past, no matter the weather. Who says boots can only be worn during wintertime?
4. Slouchy Outerwear
It is not a secret that Ari loves a large, puffy, slouchy jacket. From bombers to denim jackets, to cozy puffers, the Sweetener artist often goes a size or two up when picking up her outerwear. Learn from the artist and style your jacket off-the-shoulder to add an effortlessly cool, almost sultry feel to your outfit.
5. Mini Dresses
When it comes to concert costumes, mini dresses are Ariana Grande's go-to. While the artist may have a 5-foot stature, LBDs and more colorful options of the mini-hemmed frock can help create the illusion of longer legs. They're the perfect match to Ari's favorite thigh-high boots as well.