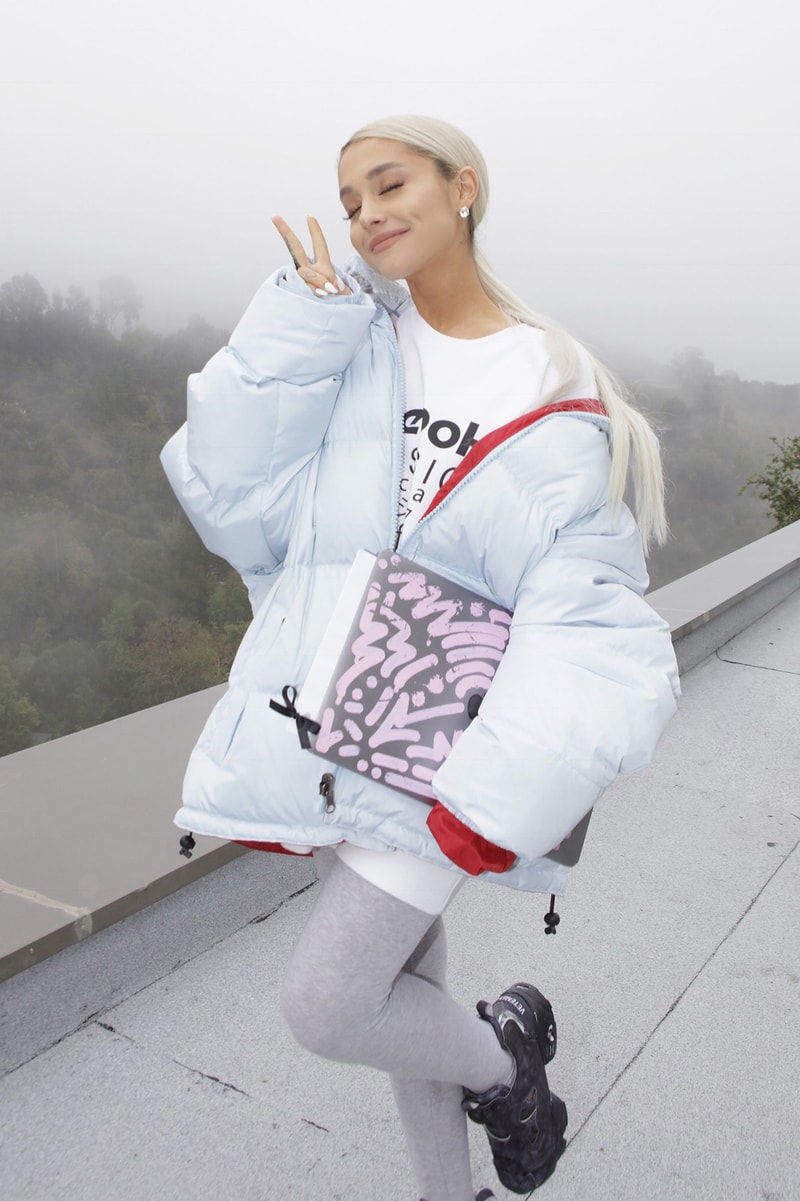 Ariana Grande's Style and Her Top 5 Wardrobe Essentials
The 'positions' singer's favorite fashion items.
Music
Ariana Grande's Style and Her Top 5 Wardrobe Essentials
The 'positions' singer's favorite fashion items.
More than a recording artist, Ariana Grande has become a style icon in her own right over the last few years. A master in high-low style mixing, the "thank u, next" singer has driven trends like wearing oversized crewneck sweatshirts as dresses, while her ultra-high ponytail — a signature look of the 27-year-old pop princess — is imitated by fans around the world.
In honor of the release of her sixth studio album positions, out midnight October 30, we have put together a guide to recreating Ari's outfits featuring some of her favorite wardrobe essentials. Below, see five of Ariana Grande's closet staples, from mini-length dresses to thigh-high heeled boots.
1. Oversized Sweaters
Whether onstage or off-duty, Ariana Grande can often be seen in an extra-large crewneck sweater or hoodie. In terms of color, the songstress tends to gravitate towards black, white and gray tones as well as soft pastel hues. Simply throw on the sweatshirt as a dress. The key is to jazz up the casual garment by pairing it with some statement-making shoes — which brings us to the next item.
2. Thigh-High Boots
Besides her trademark ponytail, thigh-high boots have also been a staple of Ariana Grande's personal style. The singer has been spotted wearing the towering, over-the-knee footwear in a multitude of textures and colors, no matter the weather. Who says boots can only be worn during wintertime?
3. Slouchy Outerwear
It is not a secret that Ari loves a large, slouchy jacket. From bombers to denim jackets to puffers, the Sweetener artist often goes a size or two up when shopping for outerwear. Learn from the artist and style your jacket off-the-shoulder to add an effortlessly cool, almost sultry feel to your outfit.
4. Bra Tops
Fans who have been following Ari on Instagram will probably have noticed her love for cute bralettes, especially during the beginning of lockdown earlier this year. Stay cozy like the artist with simple yet chic bra tops in cream white knit or pink lace.
5. Mini Dresses
When it comes to concert costumes, mini dresses are Grande's go-to. While the songbird may have a five-foot stature, LBDs and more colorful options of the mini-hemmed frock can help create the illusion of longer legs. They are the perfect match to Ari's favorite thigh-high boots as well.
---
Share this article