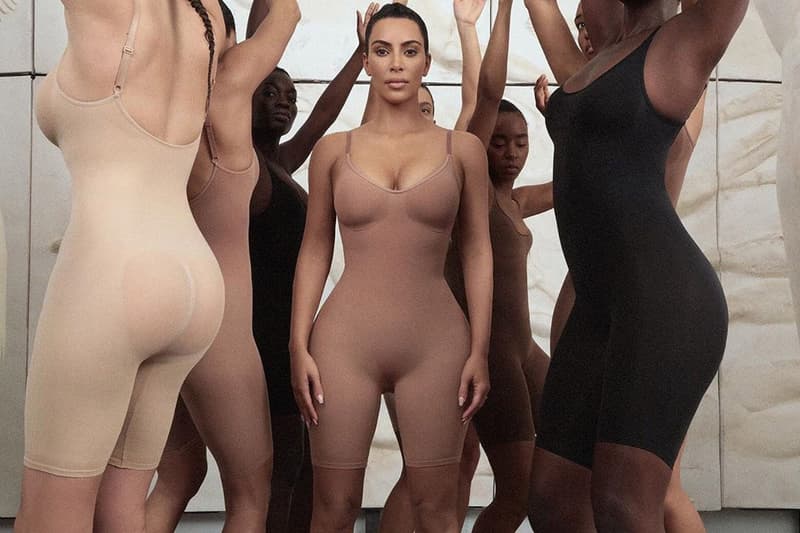 Fashion
UPDATE: Mayor of Kyoto Urges Kim Kardashian to Reconsider Kimono Brand Trademark
The Japanese mayor pens an open letter to the reality star.
UPDATE: Mayor of Kyoto Urges Kim Kardashian to Reconsider Kimono Brand Trademark
The Japanese mayor pens an open letter to the reality star.
UPDATE (June 29, 2019): The Mayor of Kyoto has issued an open letter to Kim Kardashian as a formal request for her to change her controversial Kimono branding.
Echoing many others who have expressed concerns and disapproval of the brand name, the statement from Daisaku Kadokawa emphasizes the significance of the traditional kimono in Japanese culture:
"Kimono is a traditional ethnic dress fostered in our rich nature and history with our predecessors' tireless endeavours and studies, and it is a culture that has been cherished and passed down with care in our living. Also, it is a fruit of craftsmanship and truly symbolizes sense of beauty, spirits and values of Japanese.

In recent years, we see not only Japanese but also many foreign tourists wearing Kimono and strolling around in Kyoto and cities in Japan. It is a proof that Kimono, that we are proud of as our traditional culture, is loved by people from around the world. "
Kadokawa further explains why the reality star-turned-entrepreneur should reconsider her Kimono trademark:
"We think that the names for 'Kimono' are the asset shared with all humanity who love Kimono and its culture therefore they should not be monopolized."
He signed off the letter inviting Kardashian to "visit Kyoto, where many Japanese cultures including Kimono have been cherished, to experience the essence of Kimono Culture and understand our thoughts and our strong wish."
Earlier this week, Kim responded to heated criticism against her shapewear brand with a statement shared with The New York Times. It was stated that she has no plans to change the name of her new company.
Read the full letter by the Mayor of Kyoto here as we continue to report on the controversy.
---
It has been less than a week since Kim Kardashian announced her shapewear line, Kimono, but her newest business venture has already met backlash from social media users, particularly those among the Japanese community.
Mrs. KKW is accused of cultural appropriation for using the word "Kimono," which refers to a traditional garment in Japanese culture, as the name of her new brand.
"I feel very sad that the name "Kimono" is being used to something completely different from what we Japanese know about it," @bunkaiwa writes on Twitter. "Kimono is Japanese traditional clothes and we are very proud of its history and culture. I'm sorry but I feel this name choice is simply ignorant."
In a statement shared with The New York Times, Kim expresses that what was intended to be "a nod to the beauty and detail that goes into a garment" has been interpreted by some as an offensive choice of word, especially when imagery of the brand saw women of different sizes and skin tones wearing barely-there pieces from the collection. "I understand and have deep respect for the significance of the kimono in Japanese culture."
While she has no plans to change the name of her brand, she reassures those who are concerned that the brand will not "design or release any garments that would in any way resemble or dishonor the traditional garment."
Kim elaborates in her statement:
"My solutionwear brand is built with inclusivity and diversity at its core and I'm incredibly proud of what's to come. That includes bras, briefs, shorts and bodysuits, among other undergarments… Filing a trademark is a source identifier that will allow me to use the word for my shapewear and intimates line but does not preclude or restrict anyone, in this instance, from making kimonos or using the word kimono in reference to the traditional garment."
The Kimono line is expected to release in July. At the moment, thousands have signed a petition on Change.org titled "Say No to Kim Kardashian's "KIMONO" #KimOhNo." The petition is started by Sono Fukunishi, who writes, "As a Japanese, I wear Kimono everyday, and I do not wish to share the word with an underwear brand."
I feel very sad that the name "Kimono" is being used to something completely different from what we Japanese know about it. Kimono is Japanese traditional clothes and we are very proud of its history and culture. I'm sorry but I feel this name choice is simply ignorant. #KimOhNo

— ヤス@BUNKAIWA(ブンカイワ) (@bunkaiwa) June 26, 2019
---
Share this article