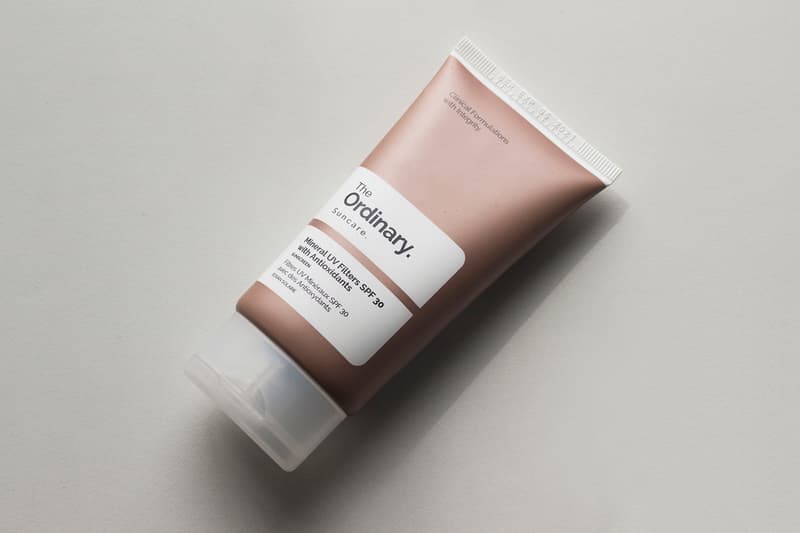 Beauty
Our Editor Reviews This $9 USD Sunscreen From The Ordinary
Forget about greasy sunscreens — this formula gives your skin a mattifying effect.
Our Editor Reviews This $9 USD Sunscreen From The Ordinary
Forget about greasy sunscreens — this formula gives your skin a mattifying effect.
Whether you like it or not, most dermatologists would advise that you wear sunscreen all year round. Applying SPF is particularly important in the summertime because of more frequent exposure to the sun and UV radiation than the rest of the year, and I never skip this essential skincare step whenever I get my face ready.
There are three sunscreens that I use regularly, with The Ordinary's Mineral UV Filters SPF 30 being the most wallet-friendly — it's priced just below $10 USD. While the product works well for my skin tone and skin type, I still have mixed feelings about it after having used it for over a year. So here's what I like about the sunscreen, and what my doubts are.
Compared to the other two sunscreens in my beauty cabinet — namely Shiseido's Ultimate Sun Protection Lotion Wetforce Broad Spectrum Sunscreen SPF 50+ ($40 USD) and Aesop's Avail Facial Lotion with Sunscreen ($60 USD) — The Ordinary's suncare product is a lot thicker in texture. That being said, I find it fairy easy to blend the product into my skin and it doesn't feel heavy at all. Key ingredients in this rich lotion include Micronized Zinc Oxide and Titanium Dioxide, which help shield skin from environmental aggressors, a Bio-Sugar Complex that offers long-term hydration, as well as Antioxidants.
It is not uncommon to hear complaints about the greasiness of sunscreens from those who dislike wearing them, but The Ordinary's variant seems to do the exact opposite. The product sort of gives your skin a mattifying effect. And for someone who tends to get an oily T-zone during the warmer months, this sunscreen really does work in my favor. I love that it reduces shine without creating a drying effect, in a way that's similar to Deciem's Hylamide's Matte 12 12-Hour Visible Oil Blocker and Pore Vanisher.
What I'm not entirely sure about is the visible white cast that this sunscreen leaves on the skin. With my mild-to-medium-toned skin, I can get away with using this product as it only makes me skin appear slightly brighter than it actually is. However, I can imagine those with deeper skin tones encountering issues when trying to work the sunscreen into their face. If the brand ever reformulates the product, this is definitely something to take into consideration.
The Ordinary's Mineral UV Filters SPF 30 with Antioxidants is available at Deciem and select retailers like Cult Beauty for $9.70 USD.
---
Share this article