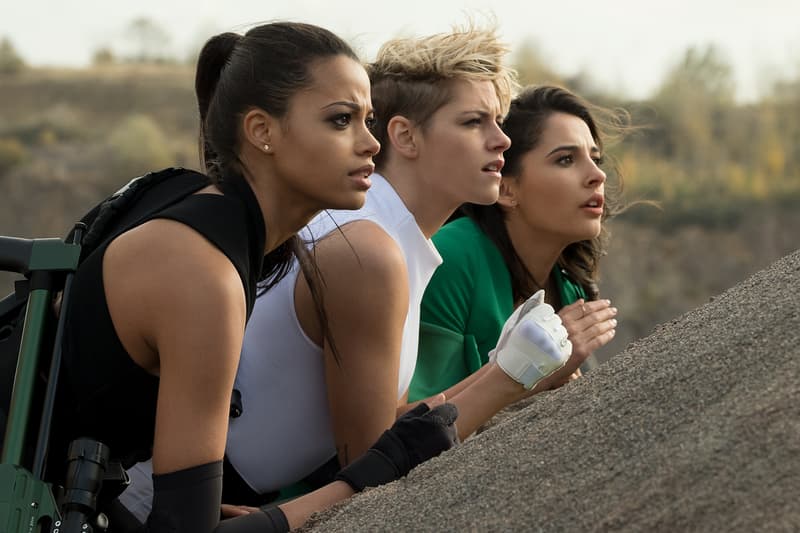 Film & TV
Here Are 8 Upcoming Female-Led Movies of 2019 We Can Look Forward To
From 'Charlie's Angels' to the live-action remake of 'Dora The Explorer.'
Here Are 8 Upcoming Female-Led Movies of 2019 We Can Look Forward To
From 'Charlie's Angels' to the live-action remake of 'Dora The Explorer.'
2019 has been a great year so far for women in the film industry. The Academy of Motion Picture Arts and Science revealed a new invitee list with 50 percent made up of female professionals, and we've already seen numerous female-led films ranging from Captain Marvel to Netflix's Always Be My Maybe. As we're entering the second half of the year, if you're looking for more movies featuring badass women to watch in the upcoming months, take a look at the list of female-led movies we've compiled below.
Dora and the Lost City of Gold (August 5)
If you grew up with Dora The Explorer, watch the trailer above for Paramount Pictures' live action remake of the 2000 Nickelodeon cartoon, titled Dora and the Lost City of Gold. The movie features her good old monkey companion Boots along with some new faces to the series. Played by Isabela Moner, Dora goes on an expedition to save her parents from treasure hunters in the Amazon jungle.
The Kitchen (September 20)
Set in 1978 New York, The Kitchen stars Melissa McCarthy, Elisabeth Moss and Tiffany Haddish as housewives who set on a journey to complete their gangster husbands' jobs. With three funny actresses this movie is anticipated to be a fresh and comical take on women in crime.
Maleficent: Mistress of Evil (October 18)
Starring Angelina Jolie and Elle Fanning, Maleficent: Mistress of Evil will be a sequel to the 2014 film. Michelle Pfeiffer will be joining for this upcoming movie starring as Queen Ingrith, the kingdom's new ruler.
Charlie's Angels (November 1)
The official trailer for Charlie's Angels has created much buzz on the internet, featuring Kristen Stewart with co-stars Naomi Scott and Ella Balinska. For this remake of the original 2000 film featuring Cameron Diaz, Drew Barrymore and Lucy Liu, a highly anticipated theme song by Ariana Grande, Miley Cyrus and Lana Del Rey is set to release.
Frozen 2 (November 22)
After six years since its success in 2013, Disney will be releasing the sequel to Frozen. This movie will be exploring Elsa's magical powers as she tries to figure out why she became the snow queen. As seen in the trailer above, she embarks on a journey with her sister Anna, snowman Olaf and reindeer Sven.
Star Wars: The Rise of Skywalker (December 20)
Fan-favorite Star Wars is slated to release its latest sequel The Rise of Skywalker this coming December. After landing her role as Rey in Star Wars: The Force Awakens movie, Daisy Ridley will be taking the lead role again. While the release date is set for December 20, there are rumors suggesting there may be reshoots for the film.
Cats (December 20)
✨?✨ Friday@catsmovie pic.twitter.com/h1SJfmA5ol

— Taylor Swift (@taylorswift13) 16 July 2019
Almost a year ago, Taylor Swift announced that she will be joining the cast of the film remake of Andrew Lloyd Webber's famous 1981 Broadway musical Cats. The star also recently took to Twitter to tease what could possibly be an official trailer coming for us this Friday, July 19. Arriving in December, the movie will also star Jennifer Hudson, Ian McKellen and James Corden.
Little Women (December 25)
Releasing on Christmas Day this year, the newest adaptation of Louisa May Alcott's iconic novel Little Women is directed by Greta Gerwig, who was also behind 2017 film Lady Bird. While no official trailer has been released yet, fans are eagerly waiting for the movie with its A-list cast – Emma Watson will be playing as Meg, Meryl Streep as Aunt March, Eliza Scanlen as Beth, Saoirse Ronan as Jo, Florence Pugh as Amy and Laure Dern as Marmee.
Share this article