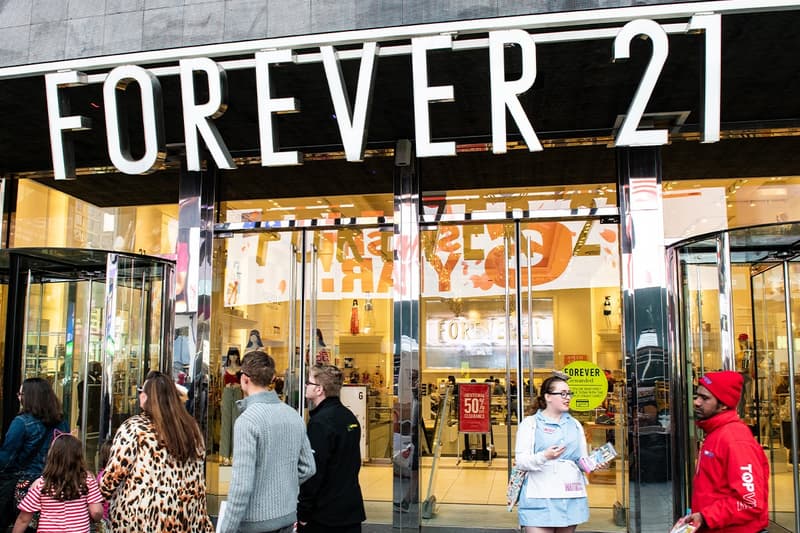 Fashion
Forever 21 Under Fire for Body-Shaming After Giving out Diet Bars With Orders
The retail giant responds.
Forever 21 Under Fire for Body-Shaming After Giving out Diet Bars With Orders
The retail giant responds.
Fast fashion giant Forever 21 is currently facing backlash for sending out Atkins lemon bars with their orders. The retailer has been accused of fat-shaming and body-shaming after including the low-carb diet promoting snack, which customers took to Twitter to call "tone deaf" as well as "dangerous."
Users have also accused Forever 21 of sending the diet bars exclusively to those placing orders including plus-sized clothing, as well as promoting products which could potentially be triggering. Since the Twitter conversation started, the retailer has responded insisting that the diet bars have been included with all online purchases, also publishing an apology with the following statement:
"From time to time, Forever 21 surprises our customers with free test products from third parties in their e-commerce orders. The freebie items in question were included in all online orders, across all sizes and categories, for a limited time and have since been removed. This was an oversight on our part and we sincerely apologize for any offense this may have caused to our customers, as this was not our intention in any way."
The bars have now been removed and will no longer be sent out with Forever 21's orders. Take a look at some of the tweets below, and let us know your thoughts in the comments.
Hey @forever21 do you include weightloss Atkin bars in all your shipments or just in the ones for ladies over 1X ?? pic.twitter.com/ldajPJ81NM

— Katya (@wisekatya) July 22, 2019
Forever 21 really put a fucking diet bar in with my plus size clothing order…I fucking can't. ?

— ✨?Kat Ravioli?✨ (@PinkMaggitKat) July 22, 2019
@Forever21 why are you sending out atkins bars with your plus-size orders? it's hella fatphobic, insensitive, and harmful to everyone involved. diet culture continues to thrive because of companies like you who "subtly" shove it down people's throats. please address this.

— lauren✨ (@lauren_stays) July 23, 2019
Share this article