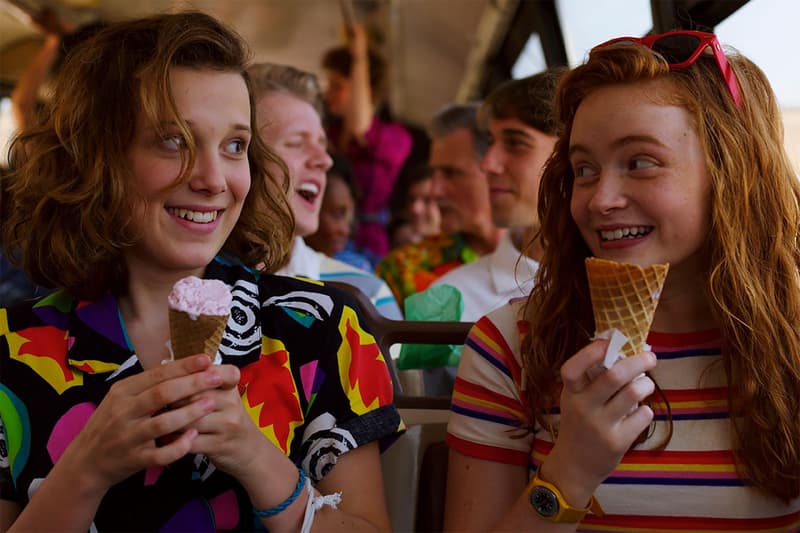 Film & TV
Here's What the Duffer Brothers Can Say About 'Stranger Things' Season 4
Warning, spoilers ahead.
Here's What the Duffer Brothers Can Say About 'Stranger Things' Season 4
Warning, spoilers ahead.
Warning: This post contains spoilers.
With the latest season of Stranger Things blowing up the internet since its release on July 4, fans have been dying to know if Hopper (David Harbour) really is dead, the fate of Eleven's (Millie Bobby Brown) lost superpowers, how the Russians got their hands on an American prisoner and a Demogorgon.
The fourth season hasn't been officially announced by Netflix yet; however, according to Entertainment Weekly, creators Ross and Matt Duffer are fully aware of what they'll be bringing in store if Stranger Things 4 gets the green light.
"We don't want to write ourselves in a corner so we try to have these early discussions with the writers just to make sure that we're setting ourselves up to go in the right direction," says Ross. "We don't know a lot, but we do know a lot of the big broad strokes. At the end of season two, we knew about Billy. We knew that the Russians were going to come in. We didn't know the mall and stuff, but again, we know these big broad strokes. That's sort of where we are in season four. We have the big broad strokes. It's just now about filling in those lines in the details. We're pretty excited about where it's potentially going to go. Again, like we said, it's going to feel very different than this season. But I think that's the right thing to do and I think it'll be exciting."
Matt adds "I think the biggest thing that's going to happen is it's going to open up a little bit, not necessarily in terms of scale, in terms of special effects, but open up in terms of allowing plotlines into areas outside of Hawkins." "Assuming there's a season 4, obviously the question of who that American is in that cell and then also what they're doing with the Demogorgon, is a tease," says Ross. "That's obviously going to play a huge role in a potential season four."
"Certainly season 3 ends with several plot strands that are separate from each other," executive producer Shawn Levy notes. "And should there be a season 4, I think we'll see them all explored."
While we all patiently wait for the streaming platform to confirm the series' next season, did you know that Stranger Things 3 broke Netflix records with 40.7 Million account views?
Share this article