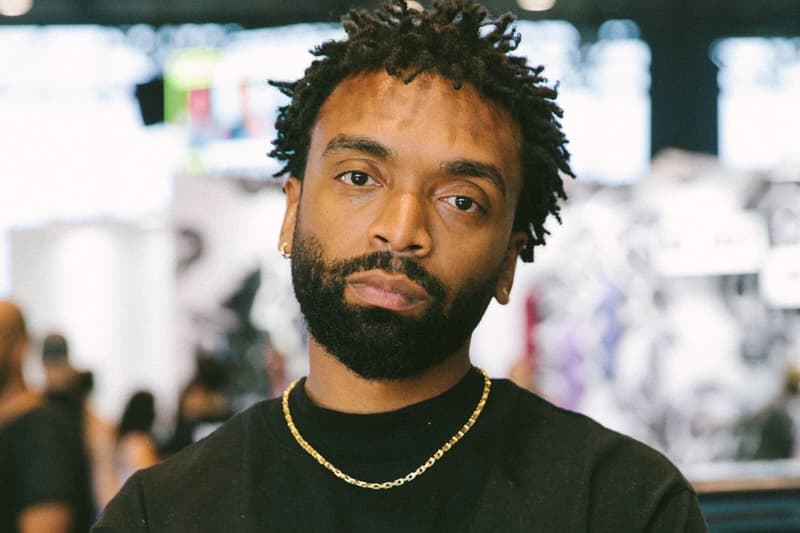 Fashion
Pyer Moss Designer Kerby Jean-Raymond Just Landed an Artistic Director Role at Reebok
In addition to extending the Reebok by Pyer Moss partnership.
Pyer Moss Designer Kerby Jean-Raymond Just Landed an Artistic Director Role at Reebok
In addition to extending the Reebok by Pyer Moss partnership.
Following his unisex "Ladies…" T-shirt being sold out and Experiment 3 sneaker collaboration with Reebok, Pyer Moss designer Kerby Jean-Raymond and the sportswear brand are once again teaming up to announce the creation of Reebok Studies___, a new division where he will serve as Artistic Director. The two parties have also made the decision to extend their Reebok by Pyer Moss partnership which launched back in 2017.
In addition to working on men's, women's and unisex footwear, apparel and accessory collections, Reebok Studies___ will be all about collaborating with brand partners for capsule collections for the purpose of developing young design talent. "Kerby is a cultural force and masterful storyteller. Since joining the Reebok team, he has injected the brand with fresh ideas while maintaining his unapologetic voice and design point of view. We are excited to continue our journey with him and further integrate his progressive approach," Kelly Hibler, vice president of Classics at Reebok, stated in a press release. Jean-Raymond shared his vision on the big change:
"When I pitched the concept of 'Studies___' to Reebok, it was largely because I was inspired by their roster of talent. What we are creating with 'Reebok by Pyer Moss' is amazing and I wanted to share that vision across the entire company. My vision is to not only work with existing Reebok talent and partners; it's also to champion new ones."
The designer further expressed his excitement for moing forward with the brand:
"Having this division at Reebok allows me to provide a pathway for bringing in designers, artists and personalities that we feel can marry well with the Reebok brand. As the first designer to ever work with Reebok in this capacity, I feel honored to be a part of such an important moment in the brand's history."
The first Reebok Studies___ release is scheduled for 2020. Let us know in the comments below if you're excited for this next step. While you're here, make sure to check out Reebok and Vetements' latest Spike Runner 400 in mint green.
Share this article