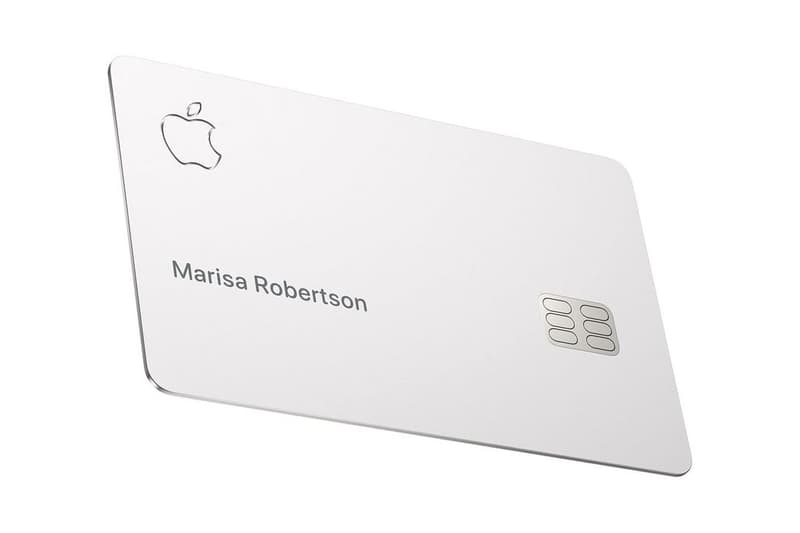 Culture
Apple's Credit Card Is Now Available for U.S. Customers
You can apply instantly via the Wallet app.
Apple's Credit Card Is Now Available for U.S. Customers
You can apply instantly via the Wallet app.
Earlier this year, Apple unveiled details surrounding its official credit card. Today, the global brand has launched the payment method designed to help customers "lead a healthier financial life."
According to an official press release, customers can apply for Apple Card through the Wallet app on iPhones and can start using it right away with Apple Pay if approved. Once you begin using, you'll be able to use it in stores, in apps and on websites. Created with simplicity in mind, the card "has no fees, encourages customers to pay less interest, offers an easy-to-understand view of spending and provides a new level of privacy and security."
Additionally, the Apple Card is set to feature the company's rewards program: Daily Cash. This program gives back a percentage of each purchase as cash on customers' card every day. In short, this means that cardholders will receive 2 percent Daily Cash each time they use their card with Apple Pay. While 3 percent Daily Cash will be earned on all purchases made with Apple.
An important add-on includes the ability to reach support 24/7 by sending a text from Messages. Apple Card uses machine learning and Apple Maps to label transactions with names and locations of merchants in Wallet. It will also showcase weekly and monthly spending summaries. Lastly, to promote privacy and security, Apple will not "know where a customer shopped, what they bought or how much they paid."
Apple Card is now currently available to qualified customers in the United States with iPhone 6 and newer models. To apply, you can update to iOS 12.4 on iPhone, open the Wallet app and tap +. For more details, head to Apple's official website.
In case you missed it, take a look at the news surrounding Apple's latest iPhone 11 leak.
---
Share this article