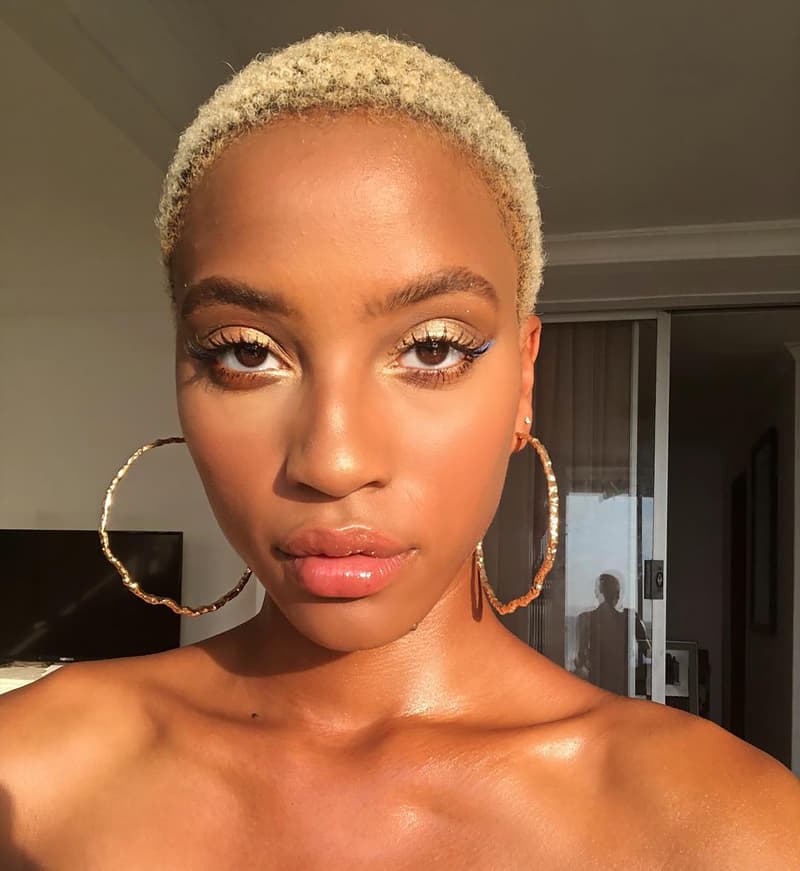 Beauty
Everything You Need to Know About Lash Lifts and Eyelash Extensions
Find out which one's for you.
Everything You Need to Know About Lash Lifts and Eyelash Extensions
Find out which one's for you.
Just like eyebrows, not everyone is lucky enough to be born with naturally full and voluminous lashes. Hence why the beauty industry has done us all a favor and started the trend of lash lifts and eyelash extensions.
Gone are the days where we used to only rely on falsies and our mascaras to complete our makeup look. However, with the number of boutiques that have opened in this past year alone, it can get a little confusing when it comes to deciding which service to choose. Depending on how sparse or how straight your lashes are, we've gathered everything you need to know about lash lifts and eyelash extensions.
From the difference between the two services to their pros and cons, read on below to see which technique fits your lashes best. While you're here, check out our beginner's guide to hairline and eyebrow microblading.
What's the difference?
Lash lifts:
Lash lifts essentially involve the process of curling and perming your natural lashes with a chemical solution to give them a longer and fuller appearance. This process is typically for those who already have long and full eyelashes but just need that extra lift, especially for those who live in humid countries.
Experts use a silicone shield that they stick onto your lid with a gentle adhesive. Afterwards, your lashes are combed with an eye-safe perming solution to the shape of your liking and are left to set for around six to 12 minutes. A setting solution and oil are applied after the perming solution followed by a nourishing lotion, giving your lashes its natural moisture back. Depending on which salon you go to, the entire procedure typically costs between $50 USD to $100 USD and usually lasts for around eight to 12 weeks.
Eyelash extensions:
Eyelash extensions pretty much have the same concept as regular hair extensions. This process involves bonding fake individual lashes to your natural ones by using a medical-grade adhesive, making your lashes look more volumized and longer.
Extensions are suitable for those who want a more dramatic look or just can't find the time to put on falsies in the morning before work. Depending on the salon you go to, your first basic set (70 to 80 lashes per eye) can typically range from $100 USD to $400 USD and usually lasts for about six to eight weeks. However, over time your natural lashes start to grow, causing the extensions to fall out. As a result, you'll need to visit the salon again and get your fillers which can cost anywhere from $50 USD to $165 USD.
Additionally, the type of lash you choose also contributes to the amount you'll be spending on your set. Options include synthetic silk and synthetic mink. Mink is usually pricier, but feels softer and looks more natural. However, if you're really into acquiring the best of the best, some synthetics are customizable, which can end up costing as much as or more than mink.
Pros and Cons: Lash lifts
Pros:
One of the biggest pros of this process is that you'll look completely effortless, making it seem like you were born with naturally lifted eyelashes. Unlike extensions, you're free to use any eye makeup product after 24 hours without having to worry of any fallout. Another advantage of lash lifts is that you'll only have to maintain them every eight to 12 weeks, which saves you a lot of time and money.
Cons:
A common con of lash lifts would be that people with shorter lashes aren't able to get theirs lifted. That means this technique is generally more beneficial for those who have longer lashes in general.
Pros and Cons: Eyelash extensions
Pros:
If done correctly, eyelash extensions are perfect for those who want to achieve a more dramatic and fuller look. If your career revolves around events or you're constantly finding yourself putting a full face of makeup every day, then investing in extensions would save you a lot of time and effort.
Cons:
Extensions are a tricky thing – if not applied properly, they can cause damage to your natural lashes. The biggest con for this would be the maintenance of it – financially and physically. Due to the constant fallout, you'll find yourself booking your next filler appointment in two to four weeks which again, costs around $50 USD to $165 USD depending on how many lashes are needed. Physically maintaining extensions involves you switching up your skincare routine like using oil-free pads and gently swipe downward instead of the usual back and forth motion.
---
Share this article