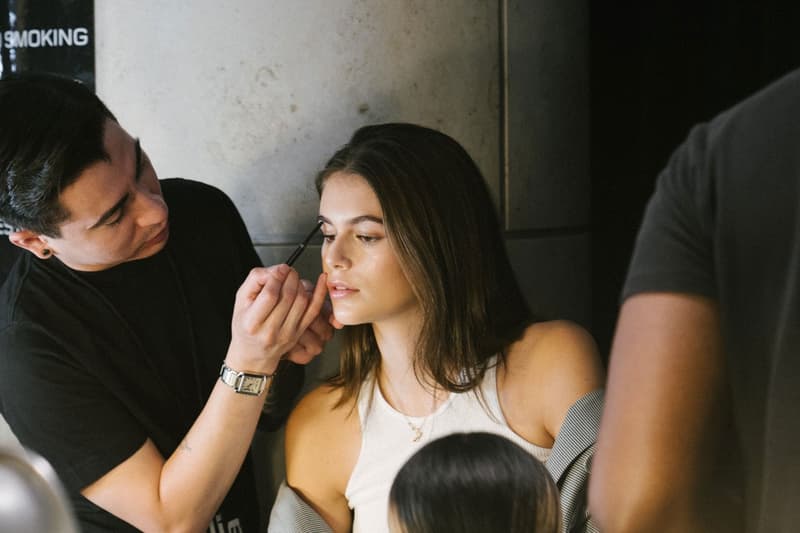 A Beginner's Guide to Hairline and Eyebrow Microblading
For all you "Mona Lisas" out there.
For those who can never get their eyebrows in the right shape or shade regardless of all the brow pencils, gels and pigments out there, microblading is probably a very appealing option. With this procedure, your brows will be full and in the right shape even without makeup. This makes it extra convenient especially during the summer, as makeup can easily melt down in hot, humid climates. If you're scared to try it out because you're not exactly sure what microblading is, how much it costs, where to get them done and so on, make sure to read this easy guide to hairline and eyebrow microblading.
Before trying it out myself, I wasn't so sure if microblading was the best option because of all the questions I had: What if it hurts? What if I get an infection? What if the artist messes up the shape? After hearing positive reviews from close friends, I finally decided to get my brows microbladed recently, and glad to say I am extremely happy with the results. From personal experience, the biggest perk of microblading is the convenience especially on occasions like pool and beach days or simply making a short trip to the supermarket in the evening. With one of the hardest tasks of my makeup routine checked off, I can easily get fully ready for work in under 20 minutes.
Read on below to see if microblading would be a good fit for you.
What is microblading?
You can basically think of it as getting a semi-permanent form of tattoo on your face where needed. A very delicate and precise procedure which first gained popularity in Asia, it's different from ombré or microshading, which is filling your skin in with a certain color – using a thin pen-like blade, microblading artists will repetitively mimic your hair strands using thin, realistic strokes of medical grade pigment. Although it sounds quite painful, the blade doesn't cut through the skin but only slightly scratches the surface.
There are two microblading techniques – 3D and 6D. The former is a method which uses the help of a machine and is more for people with thinner eyebrows, as it is more for thick and bold results rather than preciseness. On the other hand, 6D microblading is the procedure that uses the pen-like blade mentioned above. This relatively new method has become widely popular for creating realistic, precise touches to the skin.
While microblading is known mostly to be done on the eyebrows, the procedure can also be performed on the scalp for receding hairlines. Social media influencer Chriselle Lim recently took to YouTube to share her experience with hairline microblading, so make sure to watch her video below to get a better feel of what it's like.
How long does it last? Does it hurt? Can you be allergic?
Unlike an actual tattoo, microblading only scratches through the very upper layer of the skin; the pigment is therefore semi-permanent and lasts around 12 to 18 months. Once they start to fade, you can always revisit the salon for touch-ups.
As for pain, although it depends on how thick or thin your skin is, the level of pain is extremely low. Your skin could start stinging towards the end of the procedure when the numbing cream begins to fade.
Although extremely rare, some people with very sensitive skin can show allergic reaction to the pigments used, so ask your microblading artist if they could perform a scratch test beforehand.
How much does it cost?
The cost of microblading differs drastically depending on which country or city you are in. While you can receive initial treatment for around $150 USD in Asian cities like Seoul and Hong Kong, it can cost from $500 USD to even $1,500 USD for procedures by senior specialists in New York City or Los Angeles. There could be more affordable options, but always keep in mind that with lower cost comes higher risk. Make sure to do thorough research on microblading studios in your region before booking an appointment.
Key tips to keep in mind
Don't wax or pluck your brows before visiting the studio. It's important for the artist to understand the shape your eyebrow hairs grow in, and it also gives them more to work with.
You won't be able to drink for about a week after the procedure, so plan around any big celebrations or nights out.
Your brows/hairline won't look natural at first. They will look greasy from being covered in Vaseline, and can be very bold and dark before they heal completely.
They will itch a little during the healing process – never scratch or pick on the scabs!
You won't be able to wear full makeup for a couple weeks.
Rubbing on them too hard with makeup remover could cause them to fade faster, even after they are completely healed.
Try your best not to sweat for around a week after the procedure.
Listen to your microblading artist for best results.
Top microblading studios in NYC
290 5th Avenue
SIX + AIT Microblading offers three different types of semi-permanent eyebrow techniques – microblading, ombré shading and a microblading & shading hybrid. Visit the Microblading 101 tab their website for more information and resources on microblading to prepare you for your treatment.
54 West 21st Street Suite 1010, 400 West Broadway 2/F
With two locations in New York at the Flatiron and SoHo areas, EverTrue Salon offers microblading for both eyebrows and hair. There is also an option called 'Guybrows' on the menu, so all women and men can visit for fuller brows or hairline.
59 Franklin St, Suite 214 
Eyebrow Doctor is probably one of the most well-known studios in the city. Piret Aava, who is known to be the actual 'eyebrow doctor,' is a well established makeup artist so you know she'll be able to find the right brow shape for you. The brand also has locations in Westchester, New York and Miami.
Share this article