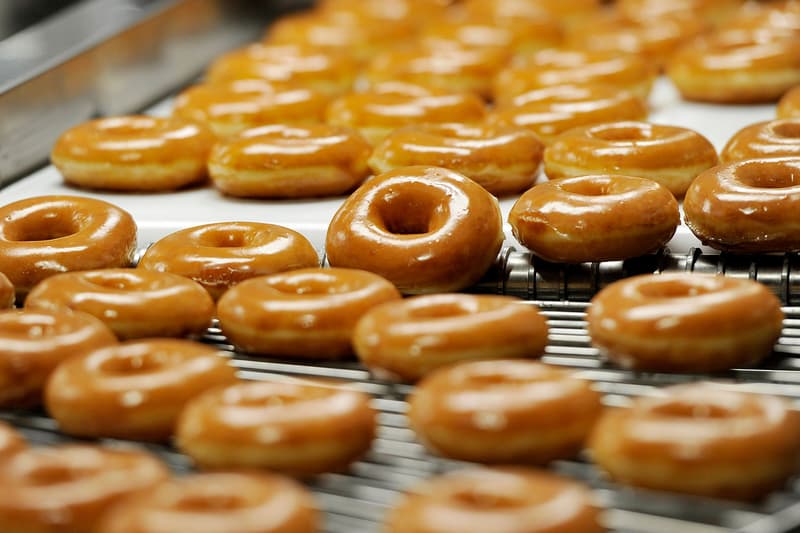 Food
Treat Yourself to Krispy Kreme's Glazed Donuts Finished off with Kit Kats
Available starting today.
Treat Yourself to Krispy Kreme's Glazed Donuts Finished off with Kit Kats
Available starting today.
While we're still drooling over Reese's peanut butter and chocolate-filled donuts, Krispy Kreme is now releasing the heavenly glazed donuts covered with Kit Kat. The limited-edition dessert is set to arrive in the UK.
Available in two versions, the first donut is the Original Glazed Krispy Kreme donut dipped in chocolate, with one half covered in crumbles of the snack and topped off with a whole milk chocolate Kit Kat. The second donut is dipped in white chocolate and finished off with a white Kit Kat.
Costing £1.90 GBP (approximately $2.30 USD) each, the Kit Kat x Krispy Kreme donuts will be available in the UK from August 26 to October 13 at select Tesco stores and Krispy Kreme locations. If you have plans to stop by the country make sure to treat yourself with this sweet dessert.
For more sweet snacks, Dunkin Donuts has launched its fall range featuring pumpkin spice and apple cider flavors.
Share this article