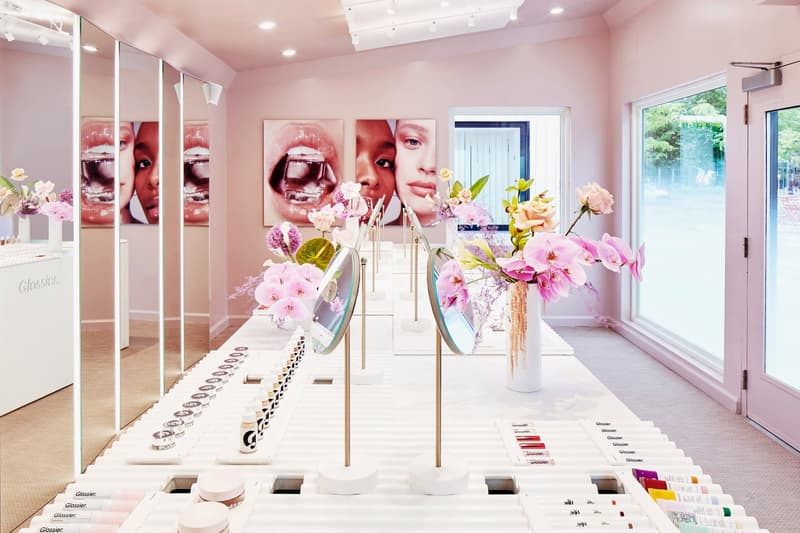 Beauty
Londoners Get Ready – a Glossier Pop-Up Is Coming Your Way This Fall
It's the beauty brand's second visit to the British capital.
Londoners Get Ready – a Glossier Pop-Up Is Coming Your Way This Fall
It's the beauty brand's second visit to the British capital.
UPDATE (September 16, 2019): After dropping hints about a London pop-up in an interview last month, Emily Weiss' beauty brand Glossier has confirmed the upcoming store launch on Instagram.
"Glossier London! Coming late Fall for a limited time," reads the caption of the brand's latest post, accompanied by emojis of the Union Jack.
Read the announcement below and stay tuned for further details on the UK pop-up location.
---
Following the opening of it's Boston retail space, millennial-favorite beauty brand Glossier has revealed it's set to open a pop-up in London soon. This marks the second time the company has landed in London; the first was back in November 2017 when lines snaked down the street with British beauty aficionados eager to get their hands on the coveted products.
Now, in an interview with the Financial Times, Emily Weiss announced that the store will open sometime this autumn, and its part of a step toward ensuring fans can shop new releases and old favorites easily. "Roughly fifty per cent of our followers are international and so we're trying to get our products into our followers' hands as quickly as we can," Weiss shared with the publication.
Whilst there are currently no concrete details as to where the space will open its doors, we're thinking that Glossier may opt for a cooler neighbourhood than the Marylebone spot that was chosen for its previous outpost. There may even be the opportunity for customers to cop the newly-unveiled GlossierWEAR apparel and accessories products.
Stay tuned for details and in the meantime, have you seen Glossier's new Berry Balm Dotcom?
Share this article