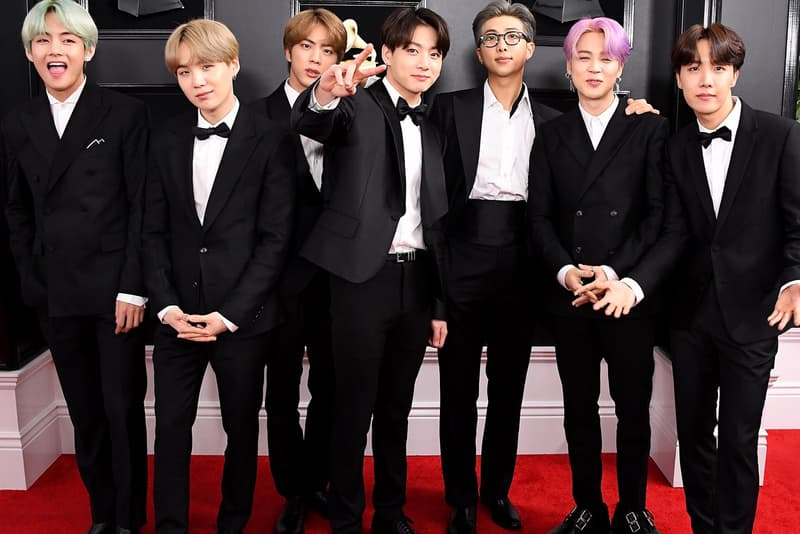 Music
Here's Everything We Know About the BTS Comeback so Far
The K-pop megastars have returned from a month-long hiatus.
Here's Everything We Know About the BTS Comeback so Far
The K-pop megastars have returned from a month-long hiatus.
After announcing a hiatus last month, K-pop megastars BTS are officially back in business. Having taken roughly a month off to recover from six years of "relentless" performing and touring, the seven-member boyband have returned to work today and were spotted at Seoul's Incheon Airport as they departed for scheduled overseas promos.
Of course, the groups dedicated fans, the BTS Army, took to social media to discuss the comeback, with the hashtag #BTSIsBack reaching a #1 worldwide trend on Twitter. The eagle-eyed fans were quick to spot small changes within the band, including Jungkook's longer hair and a permanent-looking "Army" tattoo and Suga's slightly lighter hair color.
Of course, the comeback after just a month's rest has left many wondering what's in store now that BTS are ready to restart their reign as the kings of K-pop. What we know so far is that they are scheduled to continue the phenomenal Love Yourself: Speak Yourself tour, with the next performance date being October 11 in Saudi Arabia. Following this, the band will return to Seoul for homecoming shows spanning October 26, 27 and 29.
Jungkook also shared a sneak listen of a new, original solo song earlier this month to mark his 22nd birthday so it could be likely we'll hear a full release in the near future. There are also rumors that their reality show, Bon Voyage may be returning for a fourth season due to the group being spotted with cameras as they travelled through the airport.
Stay tuned for more BTS updates and check out some of the fan reactions below. In related news, have you seen who the 9 richest K-pop groups are?
I just woke up to Jk's long hair with Army tattoo, Yoongi's light hair color, Tae looking like a snack, BTS BEING FINALLY BACK AND I HAVE TO GO TO SCHOOL AND I'VE SLEPT ONLY 4 HOURS #BTSisback
pic.twitter.com/y0trMUAf44

— ?? (@wreckmeyoon) September 16, 2019
I WOKE UP AND SUDDENLY #BTSISBACK WAIT I WASN'T READY WHAT IS HAPPENING pic.twitter.com/Cza1BWz5qm

— ᴬ ᴳᴼᴼᴰ ᴮᴼᵞ (@taehyungster) September 16, 2019
european armys waking up to see everything that went down while we were sleeping:#BTSisBack pic.twitter.com/OfcZe6TDRq

— lindsay || taejin au? (@seokjins_toes) September 16, 2019
My basically changing my family group chat to a BTS group chat with all of this news #BTSisBack @BTS_twt #TheMusicVideo #BoyWithLuv pic.twitter.com/vq2faR3vMb

— Rafranz (@RafranzDavis) September 16, 2019
Share this article