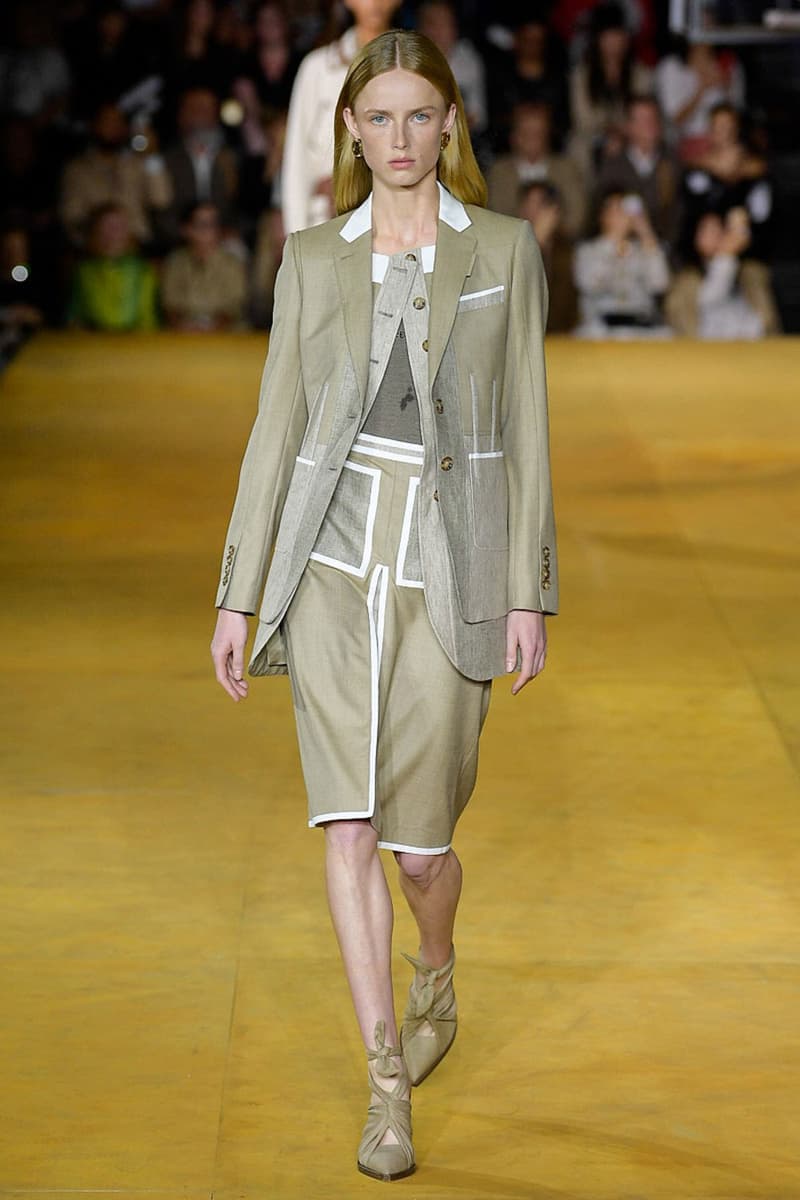 1 of 30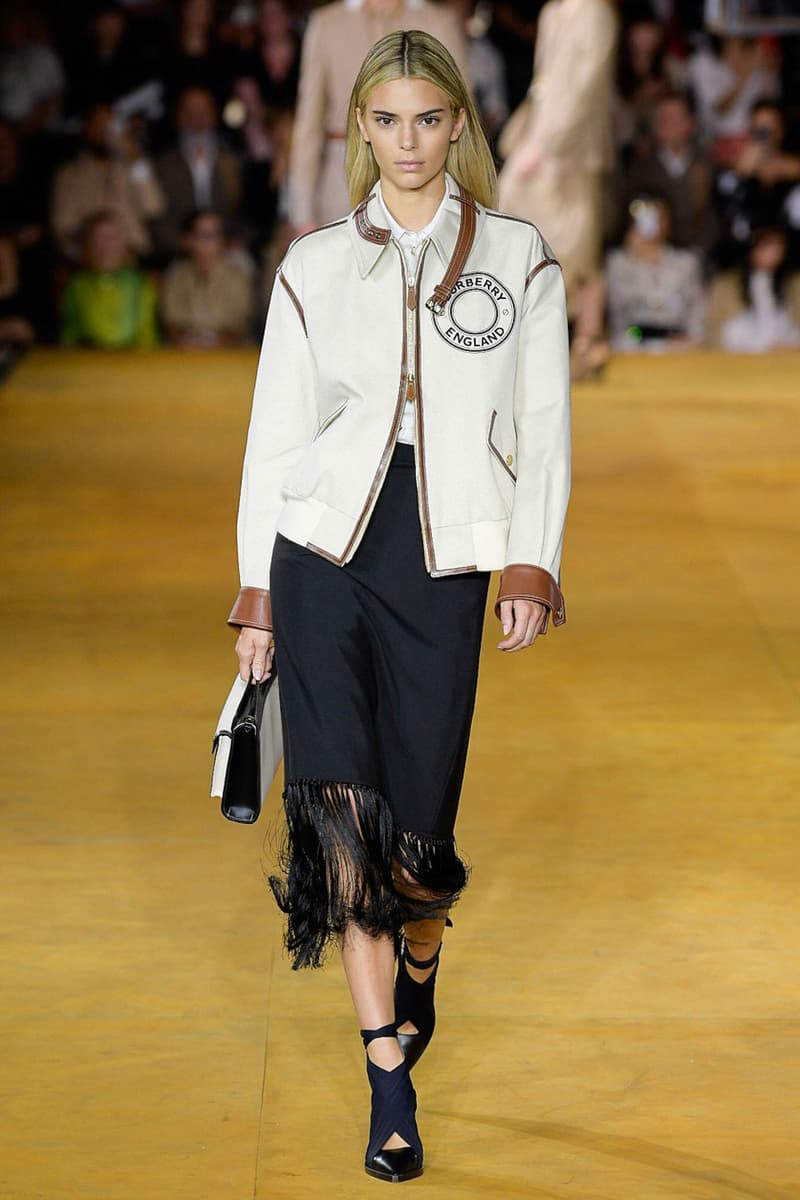 2 of 30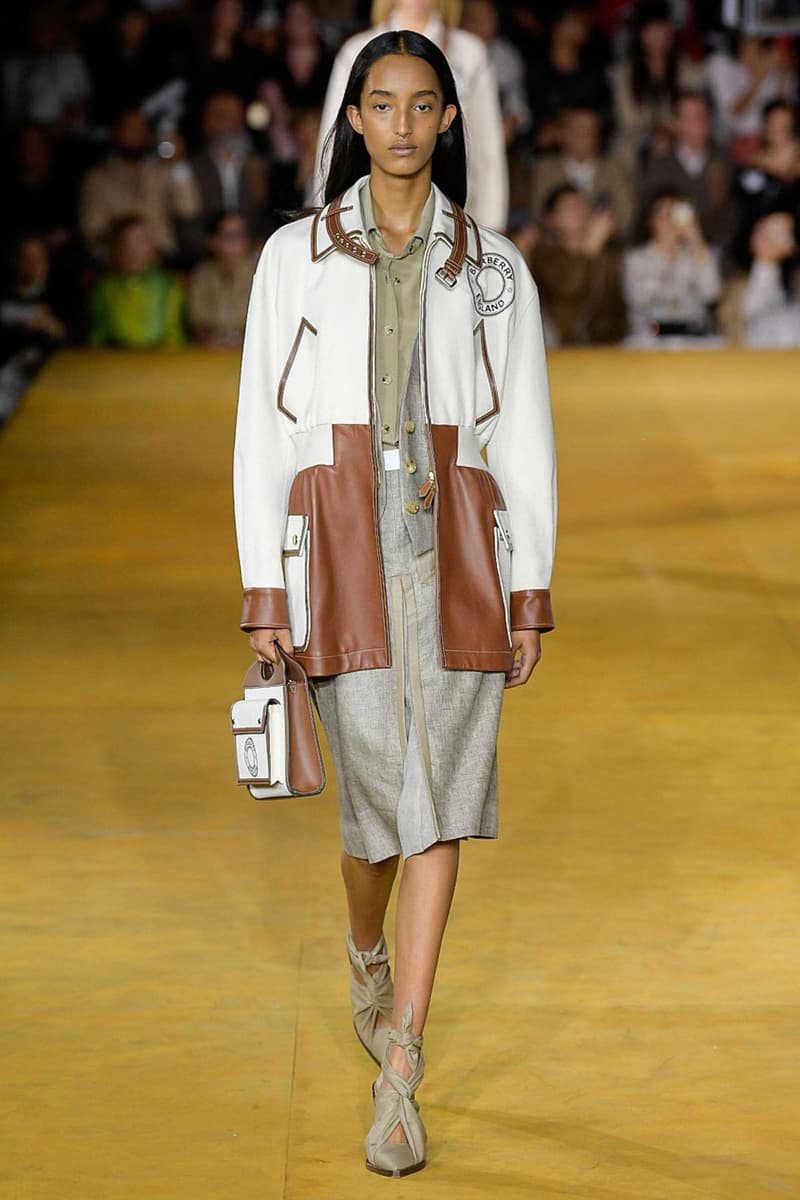 3 of 30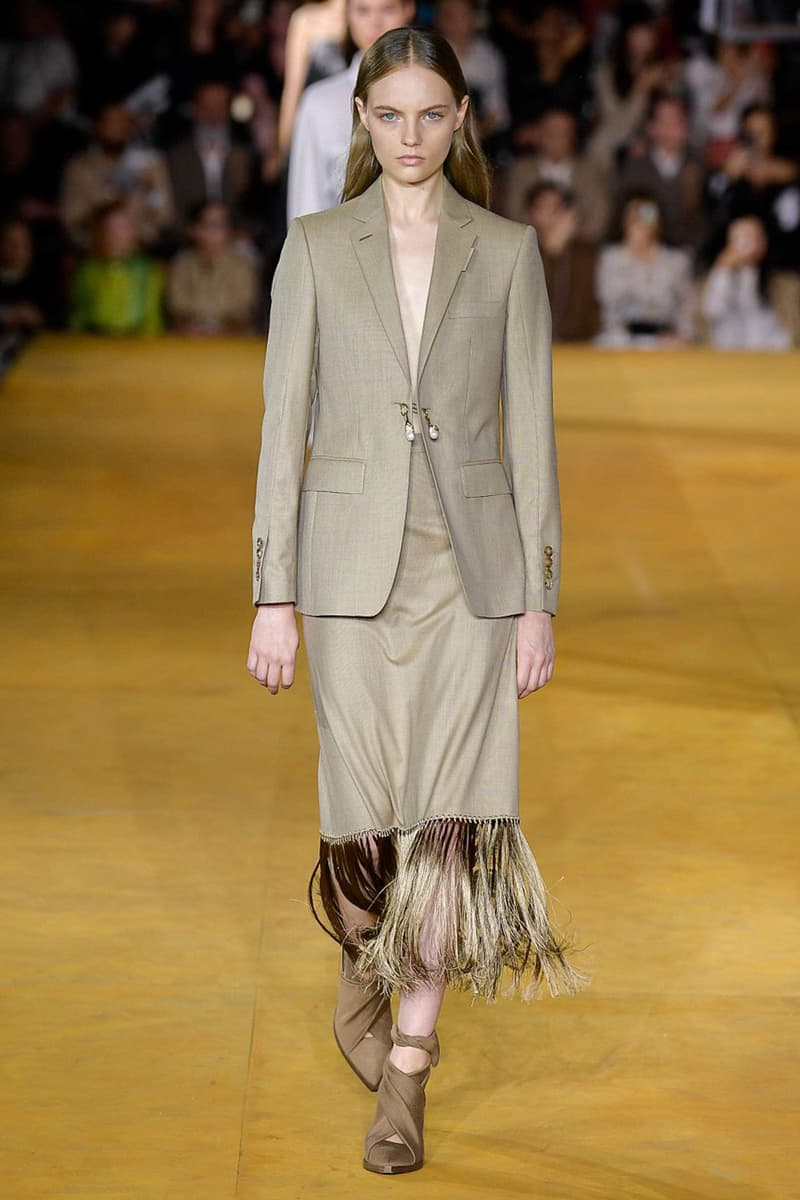 4 of 30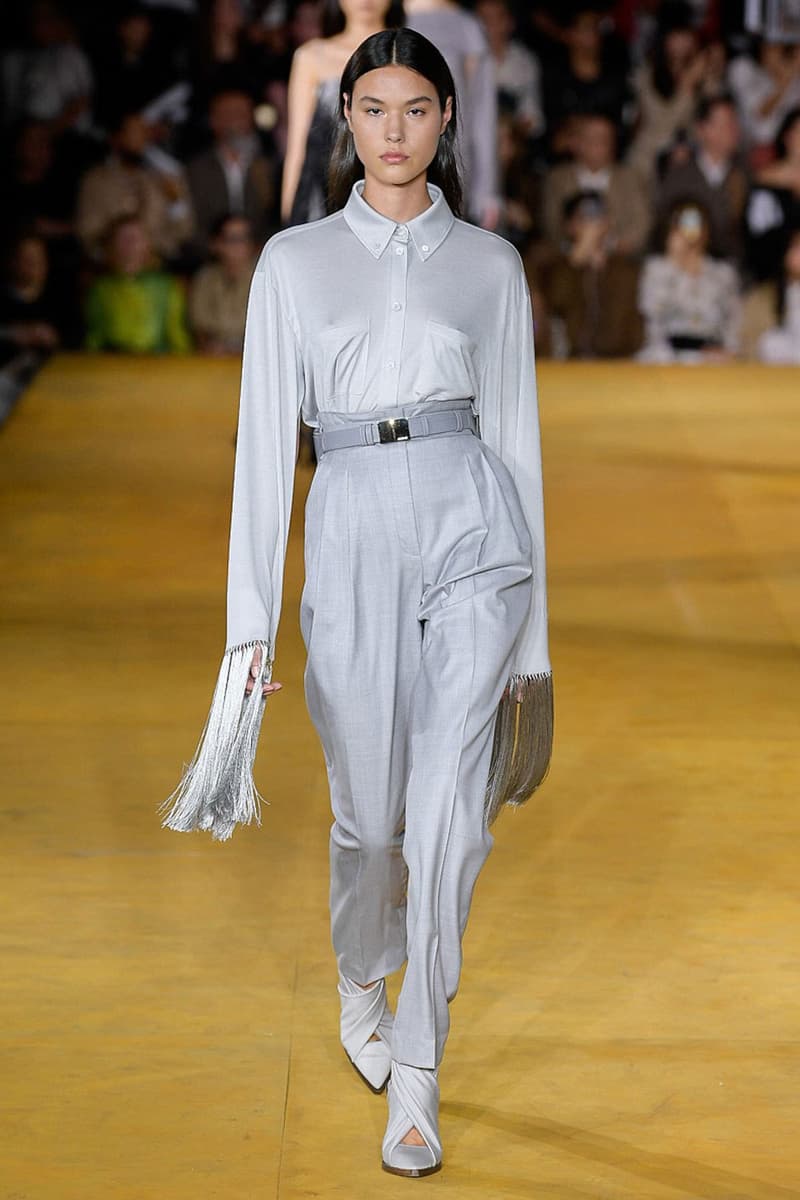 5 of 30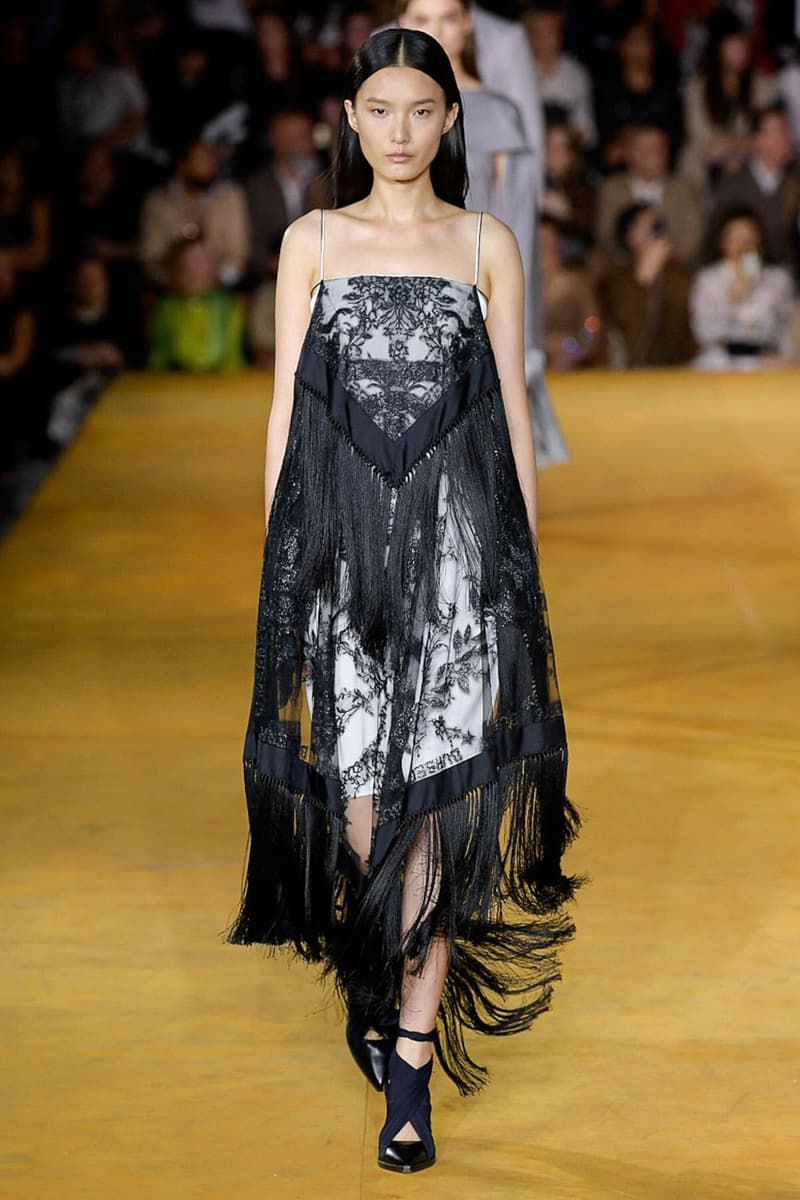 6 of 30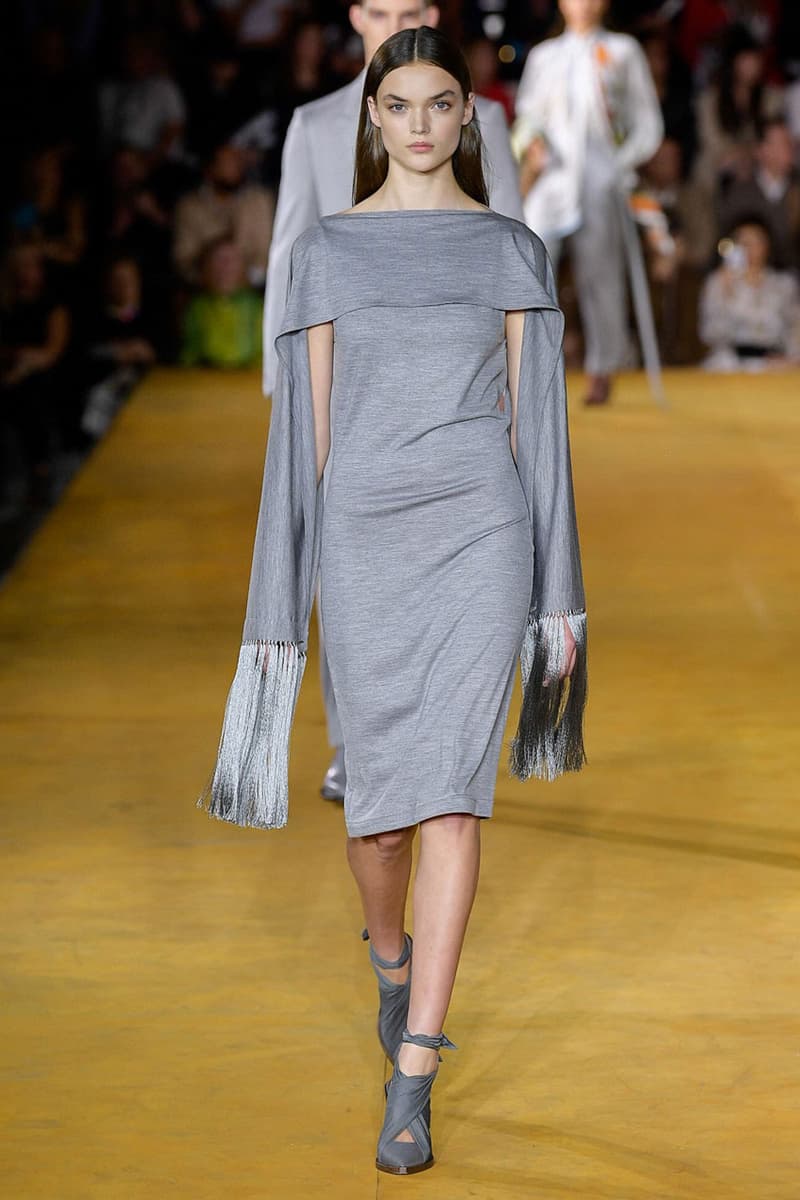 7 of 30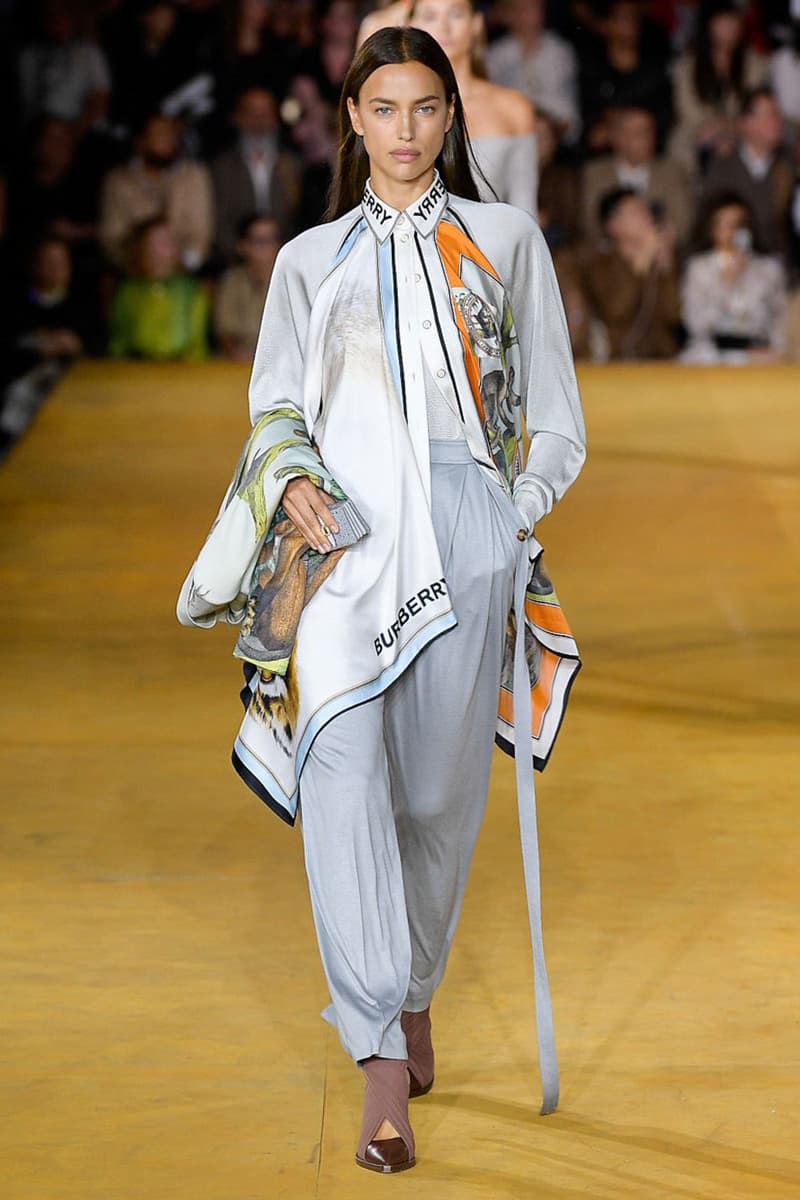 8 of 30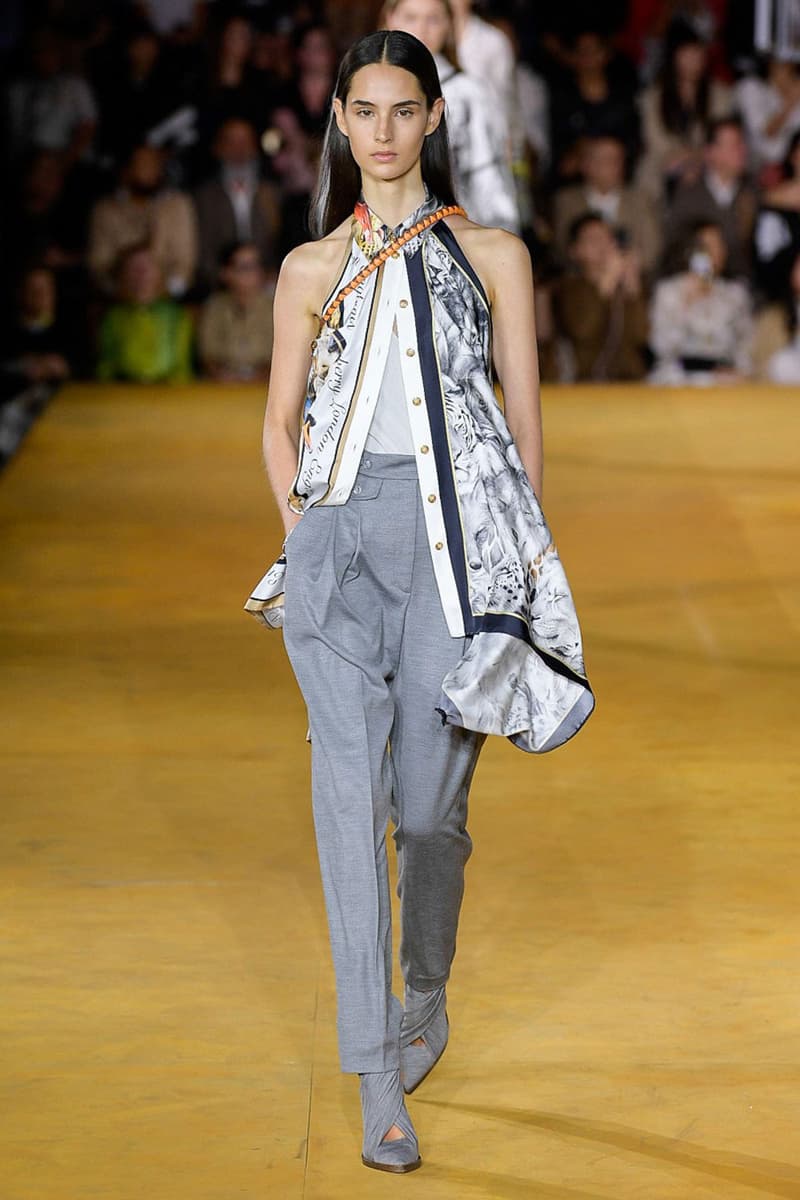 9 of 30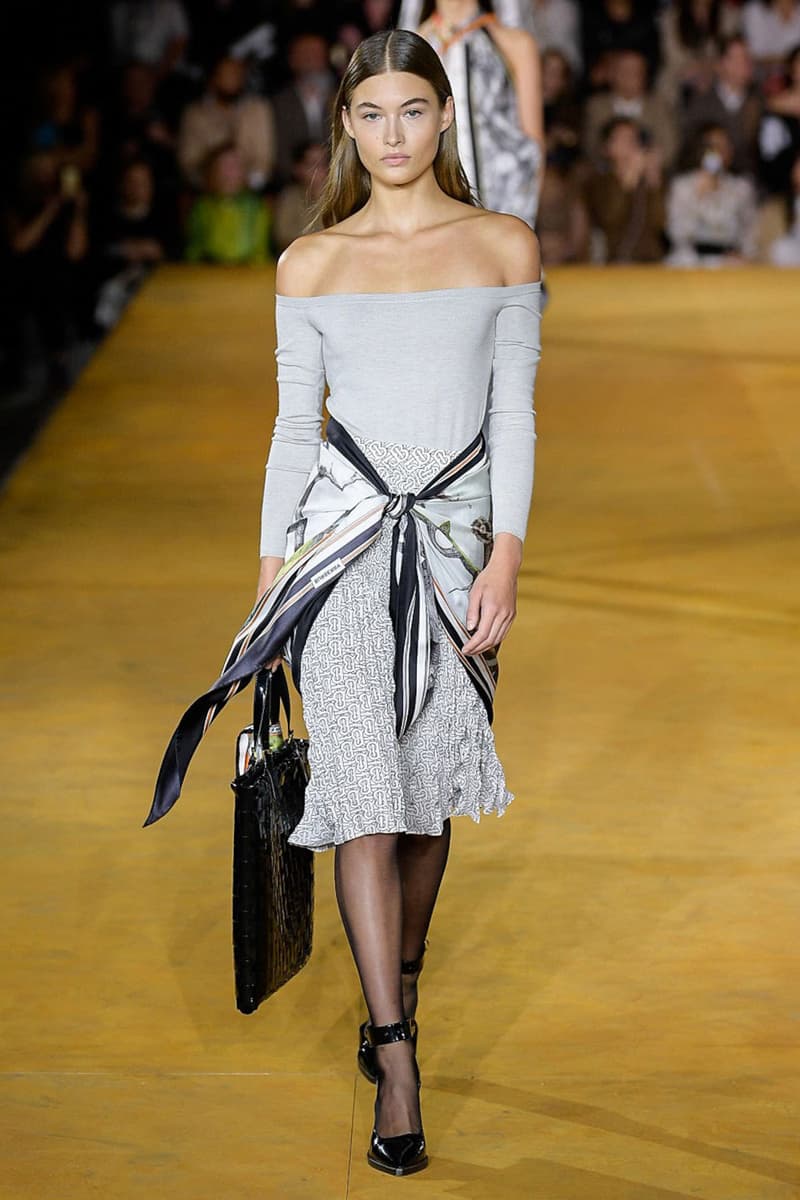 10 of 30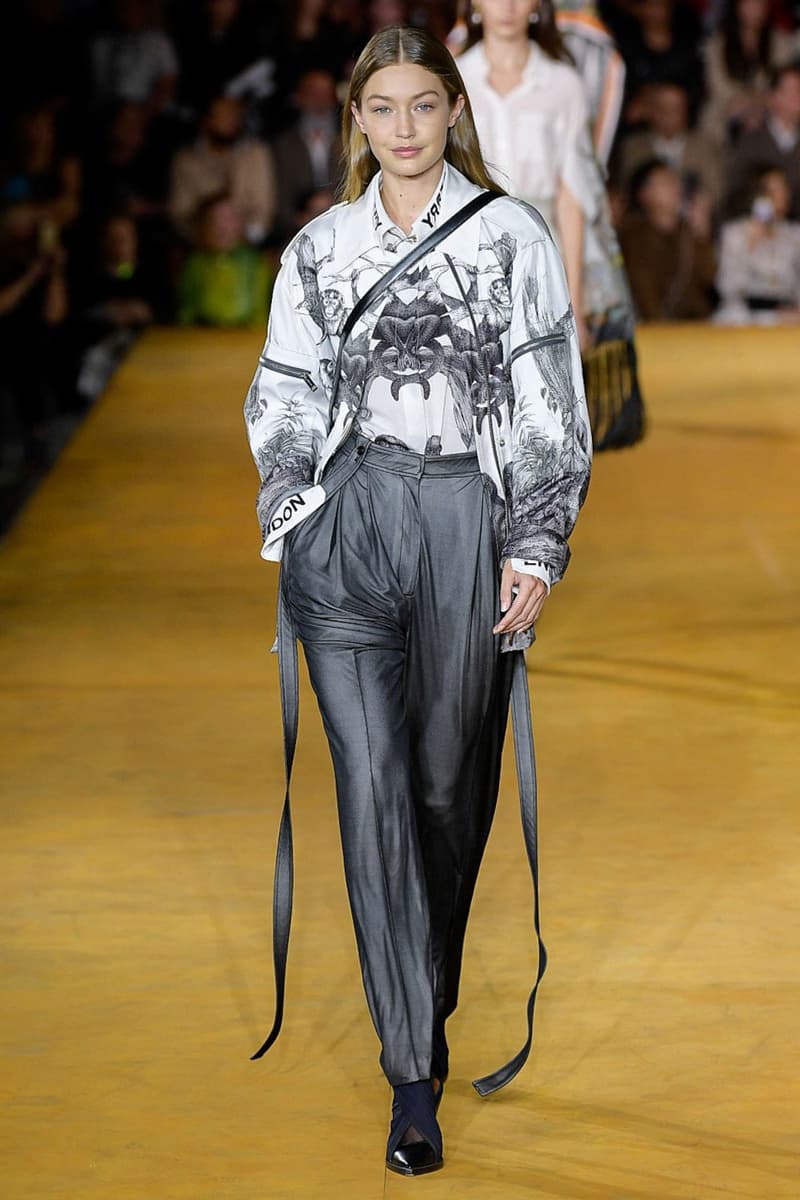 11 of 30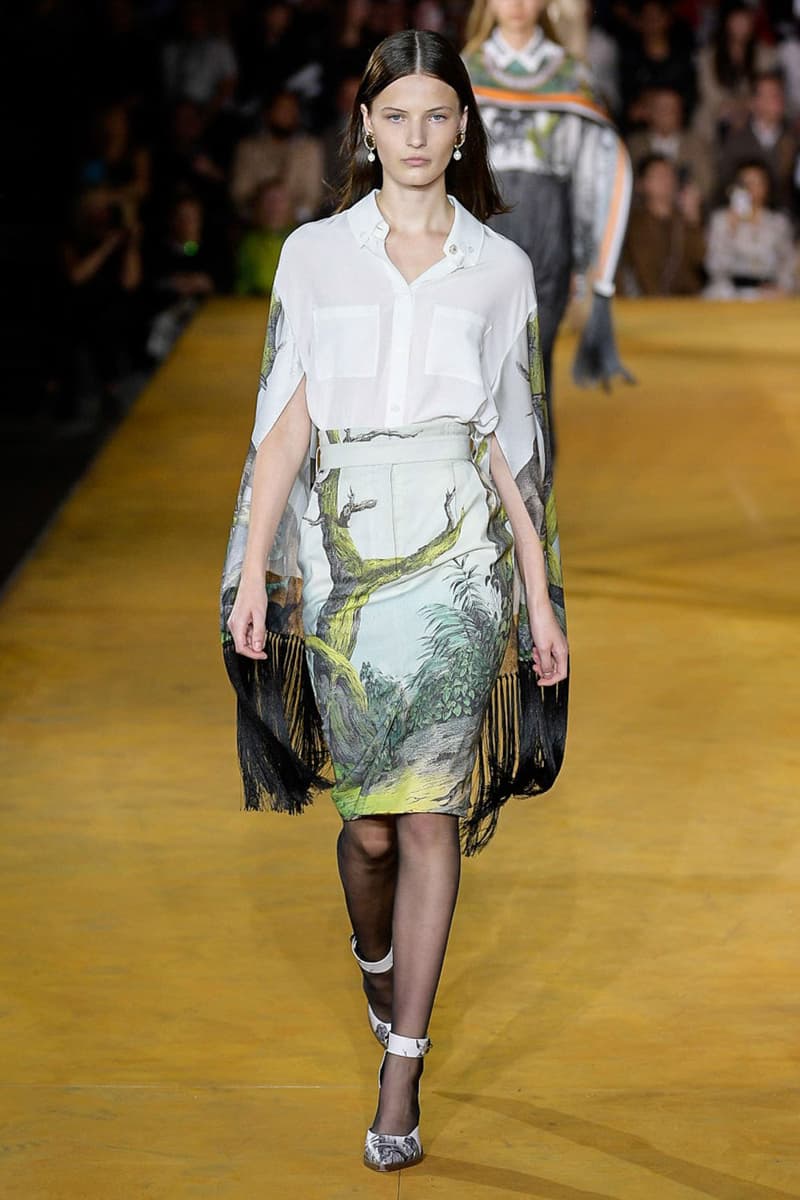 12 of 30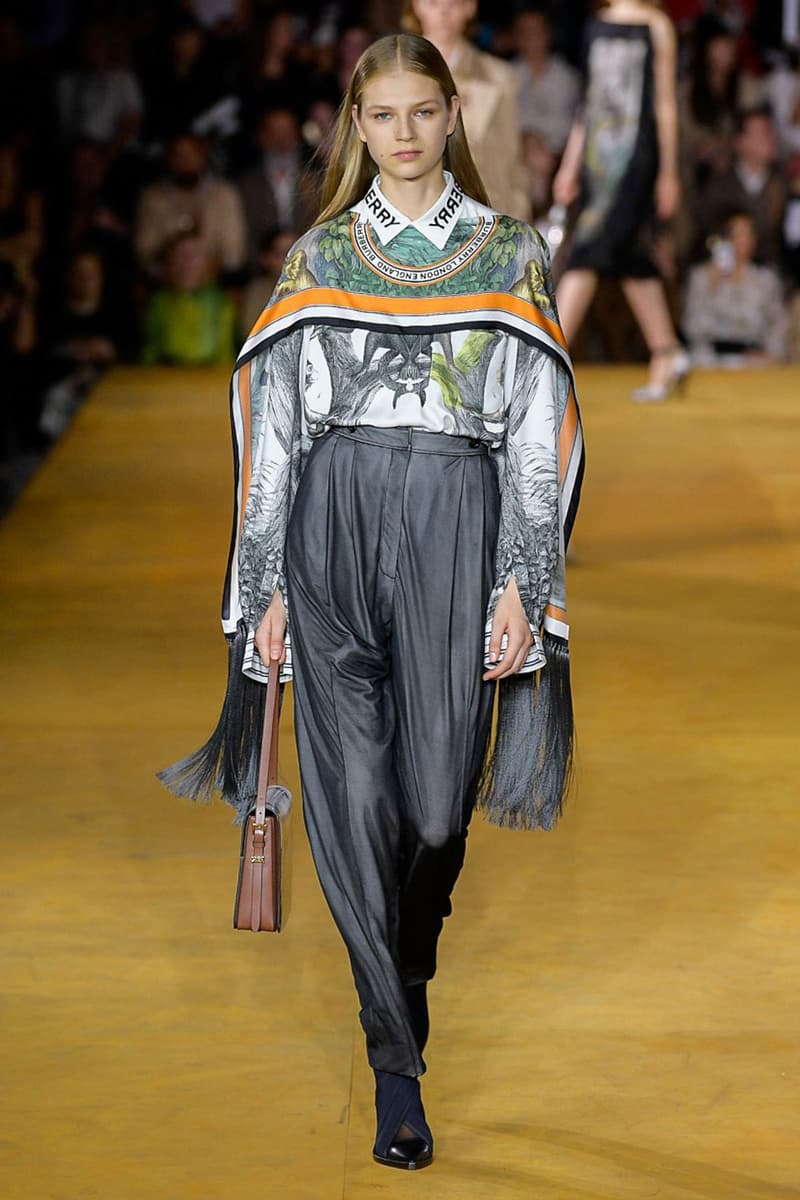 13 of 30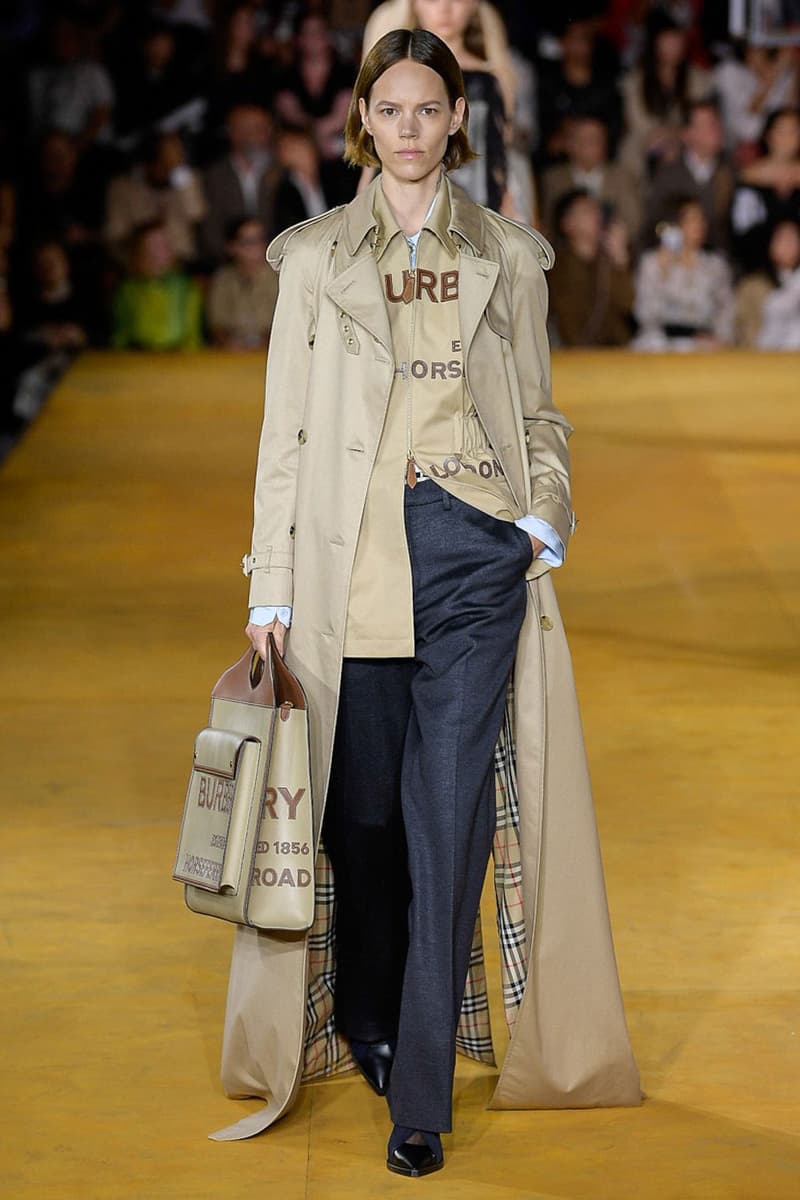 14 of 30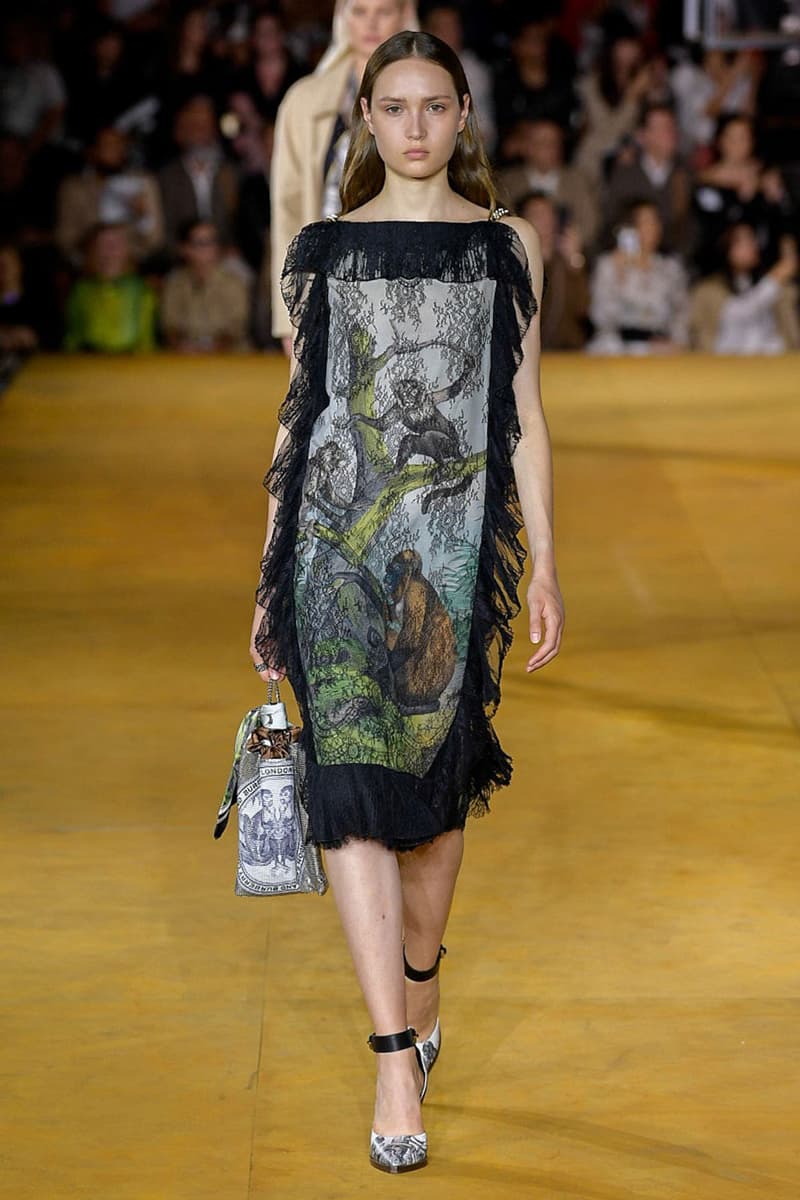 15 of 30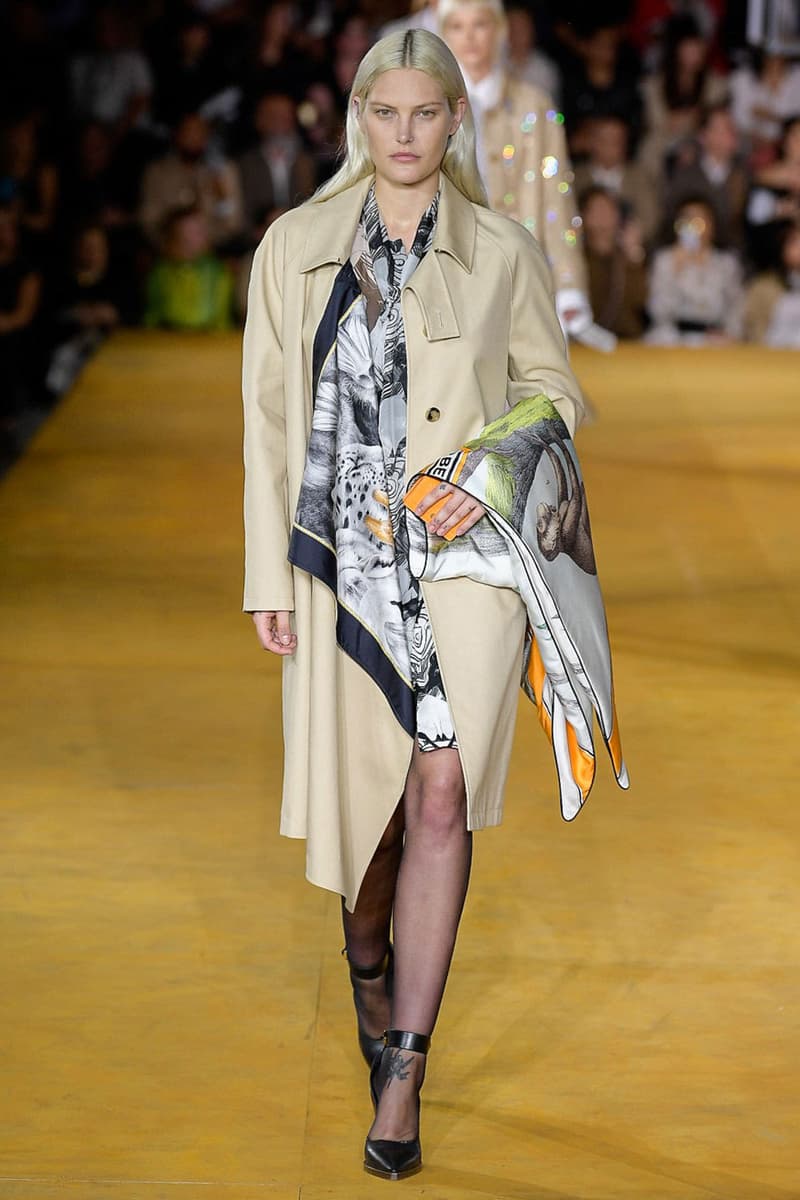 16 of 30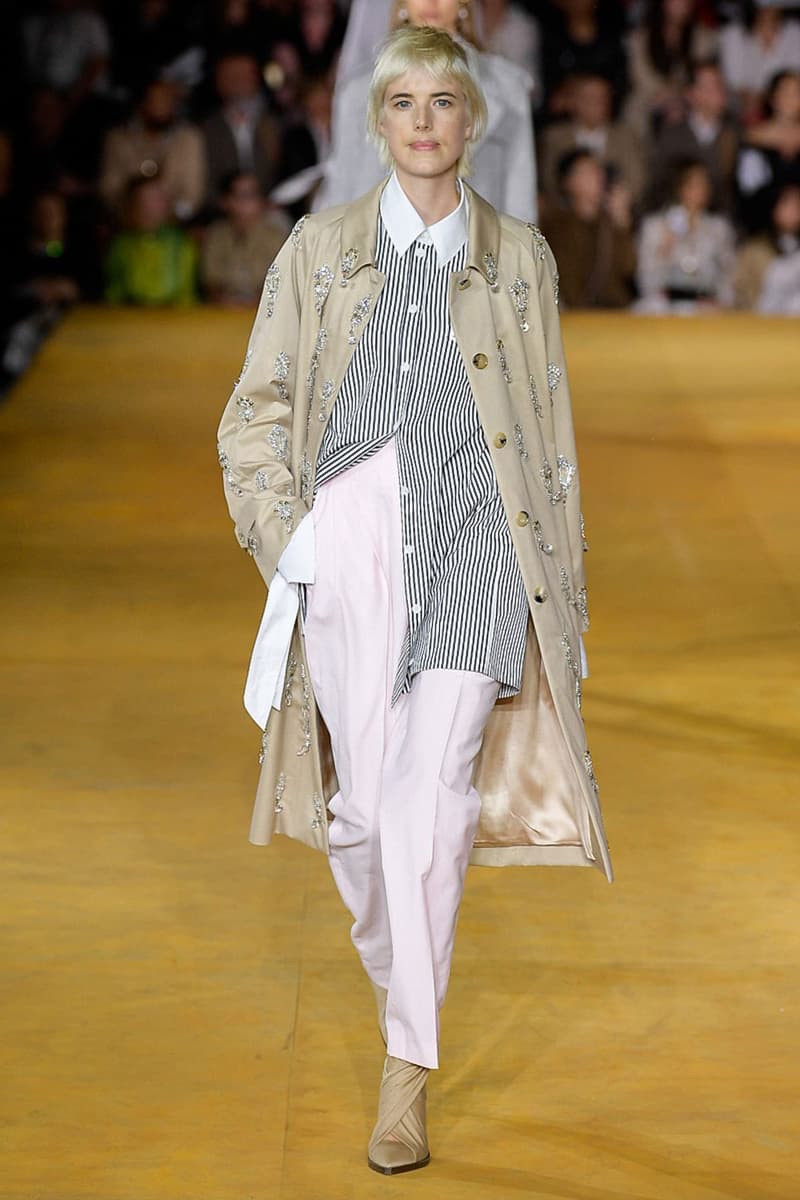 17 of 30
18 of 30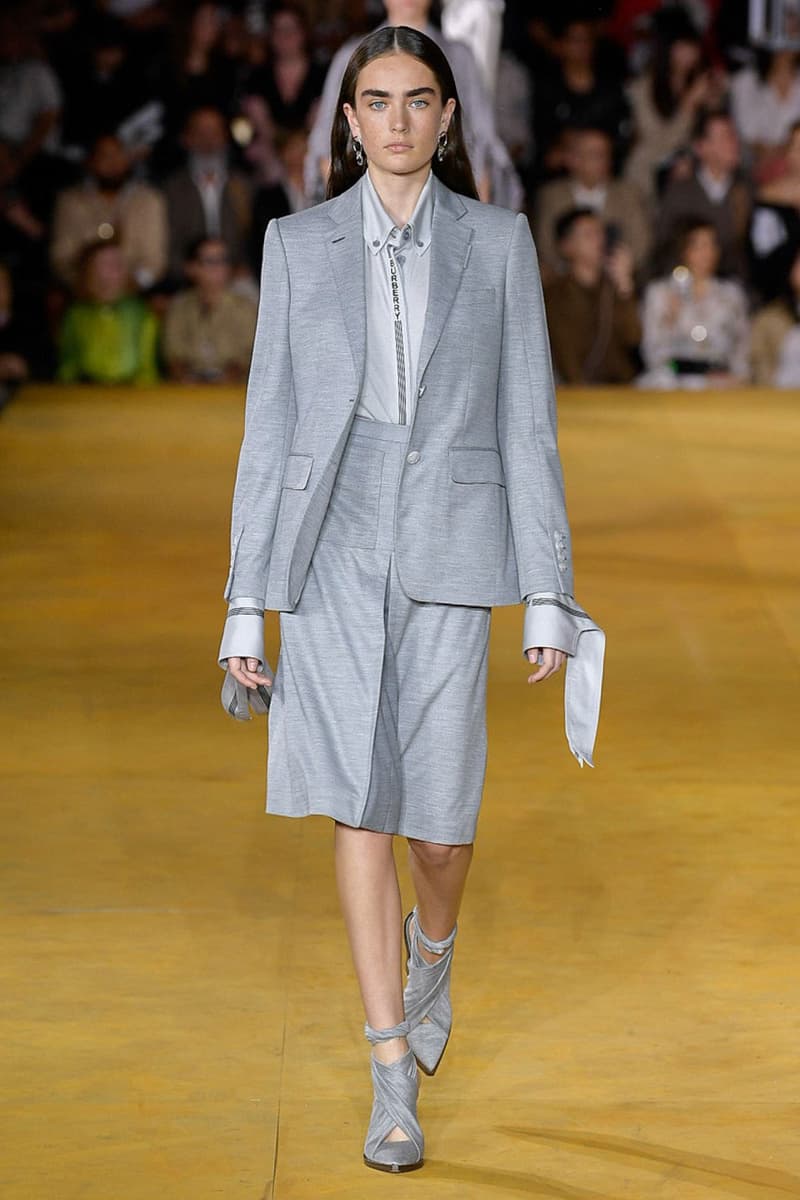 19 of 30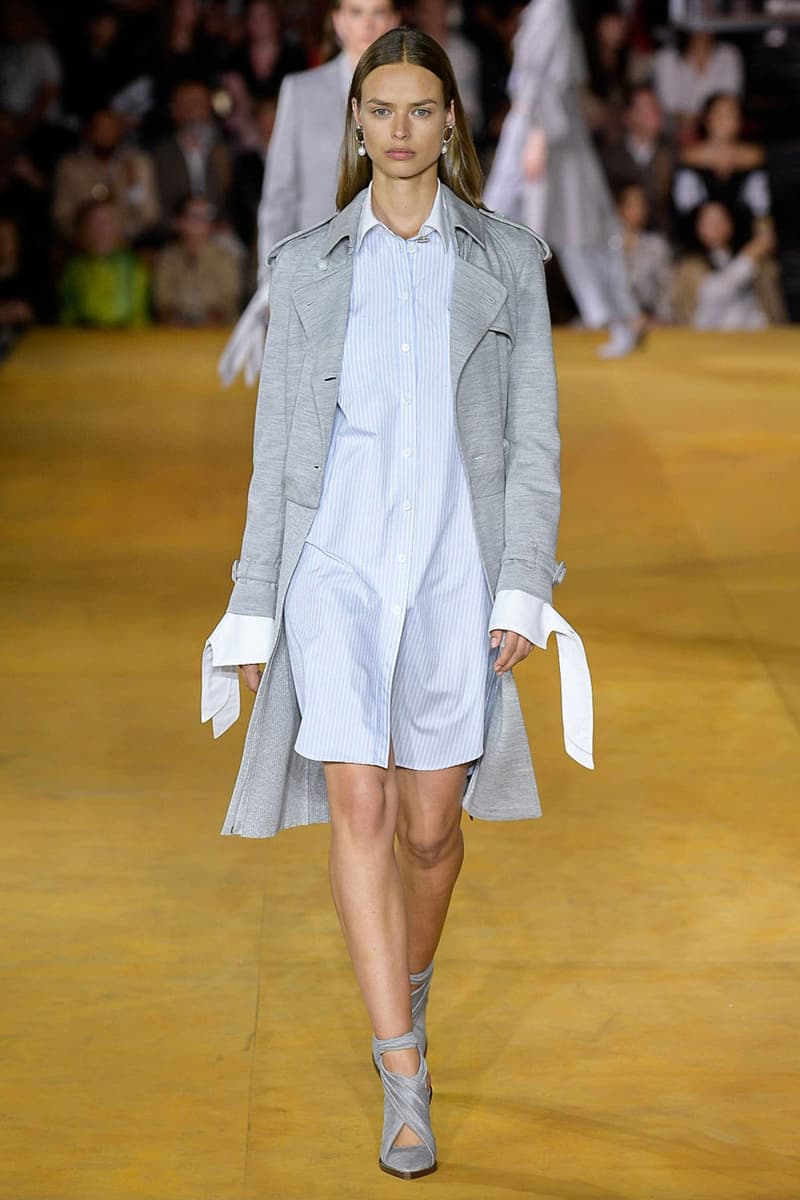 20 of 30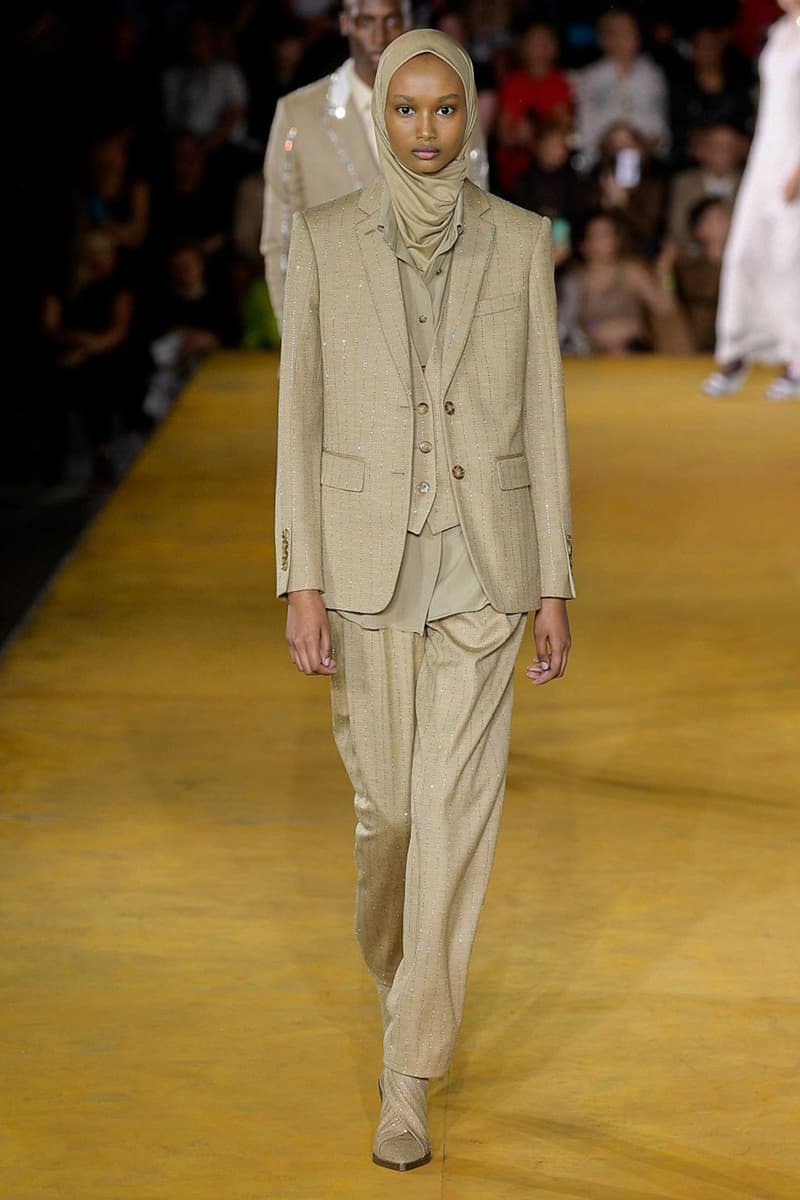 21 of 30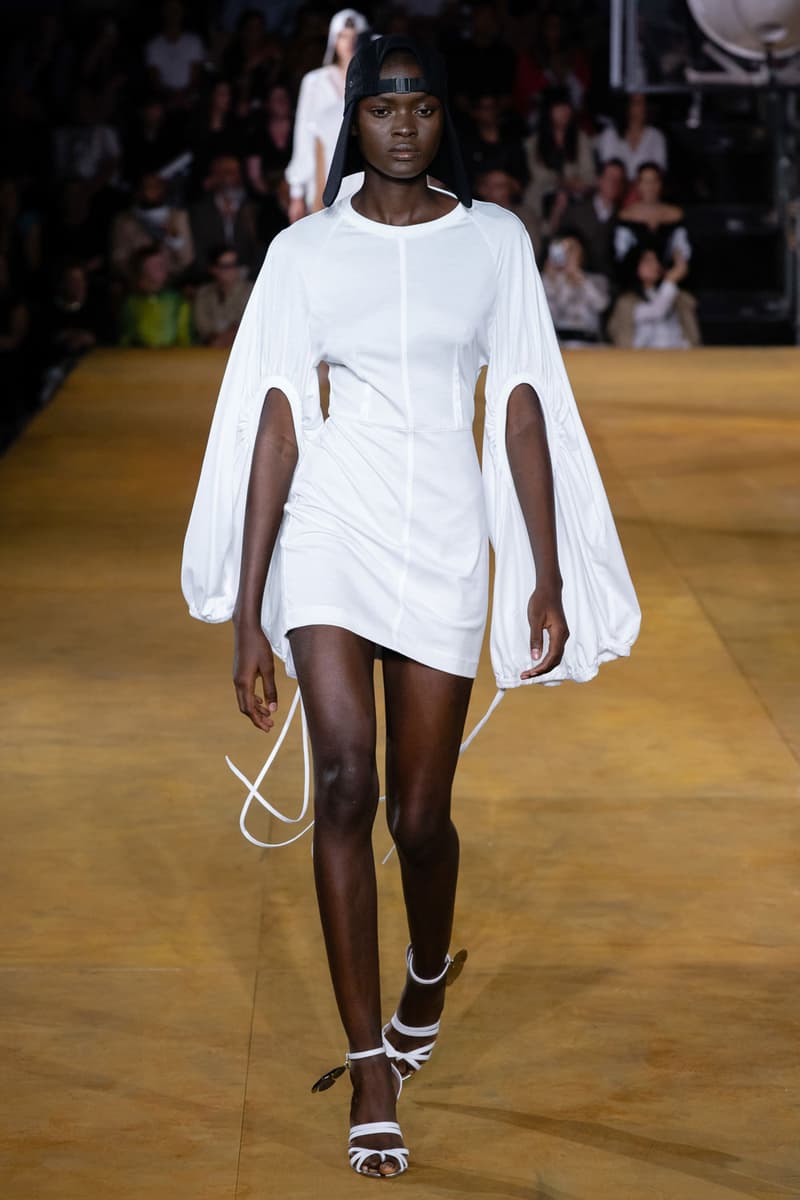 22 of 30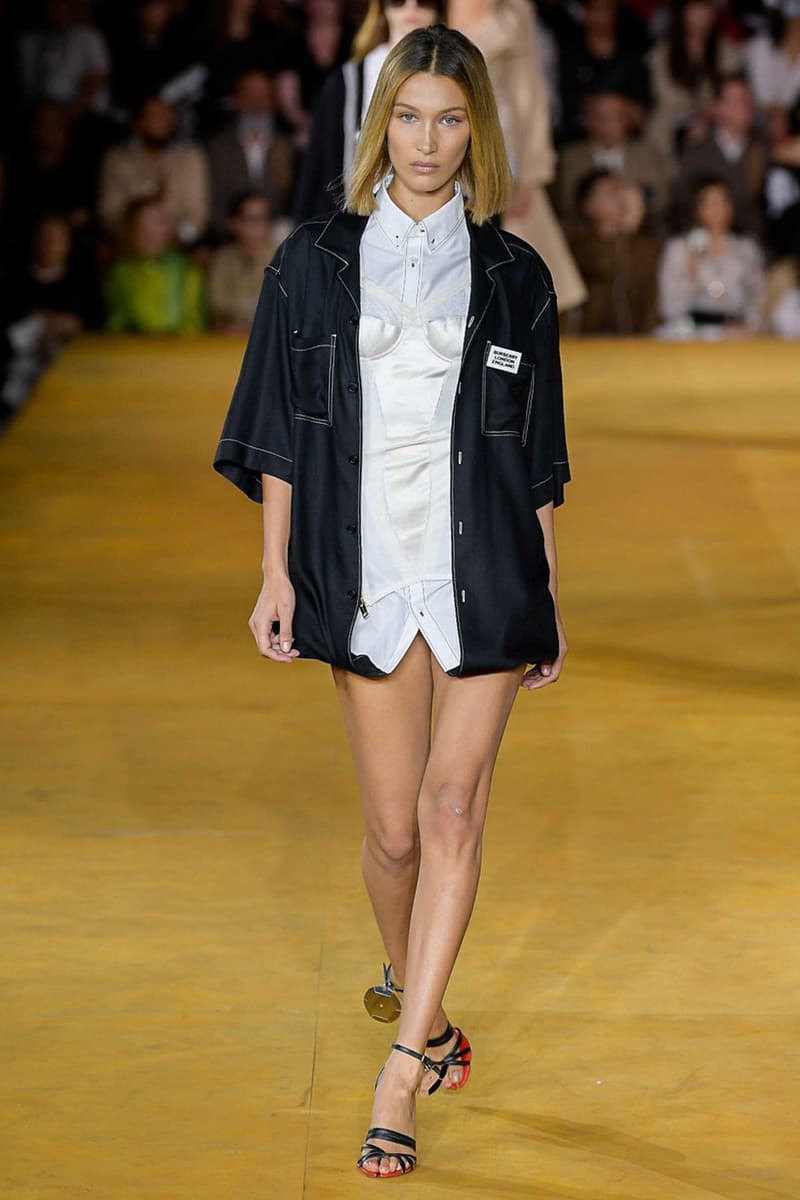 23 of 30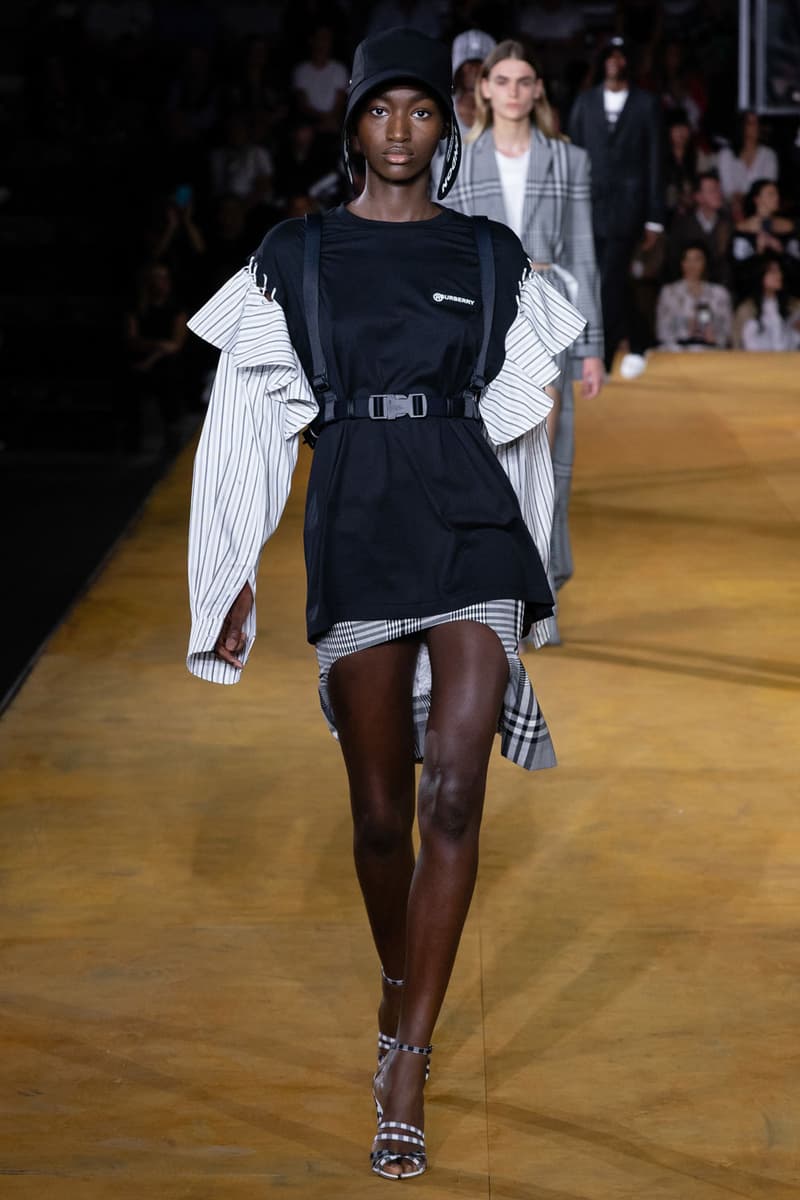 24 of 30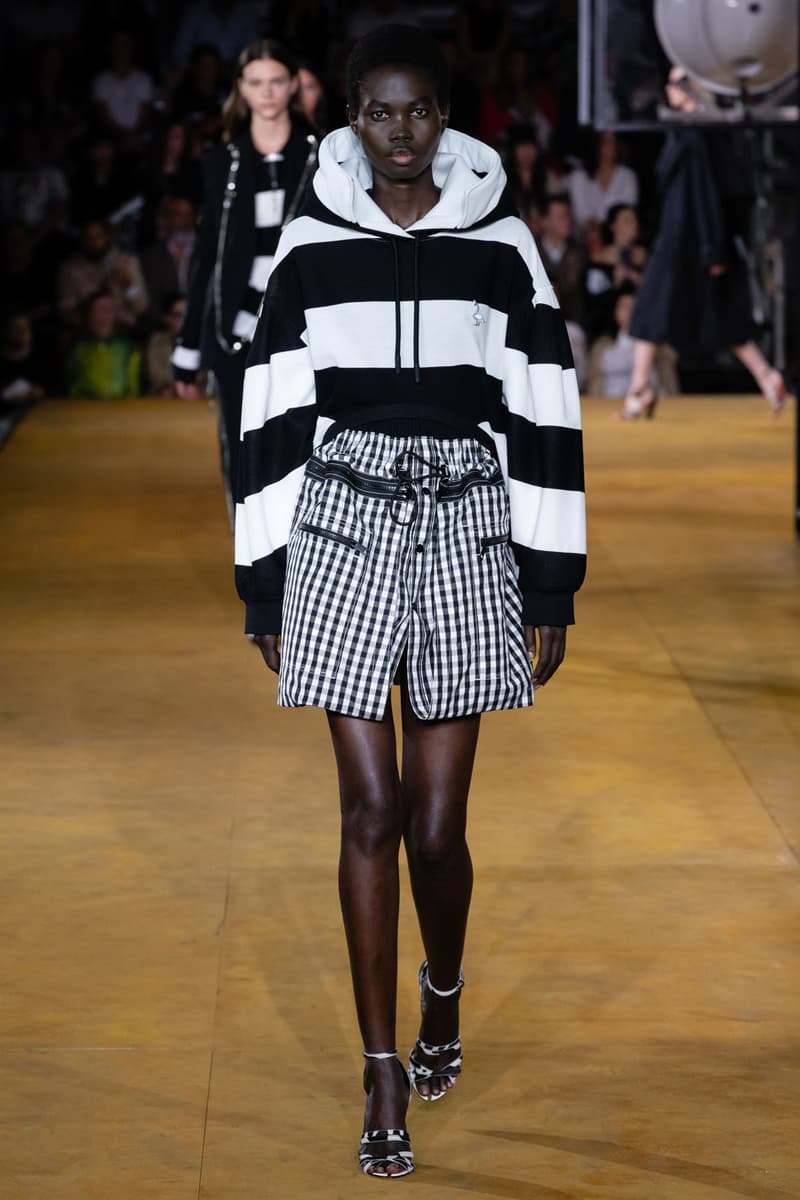 25 of 30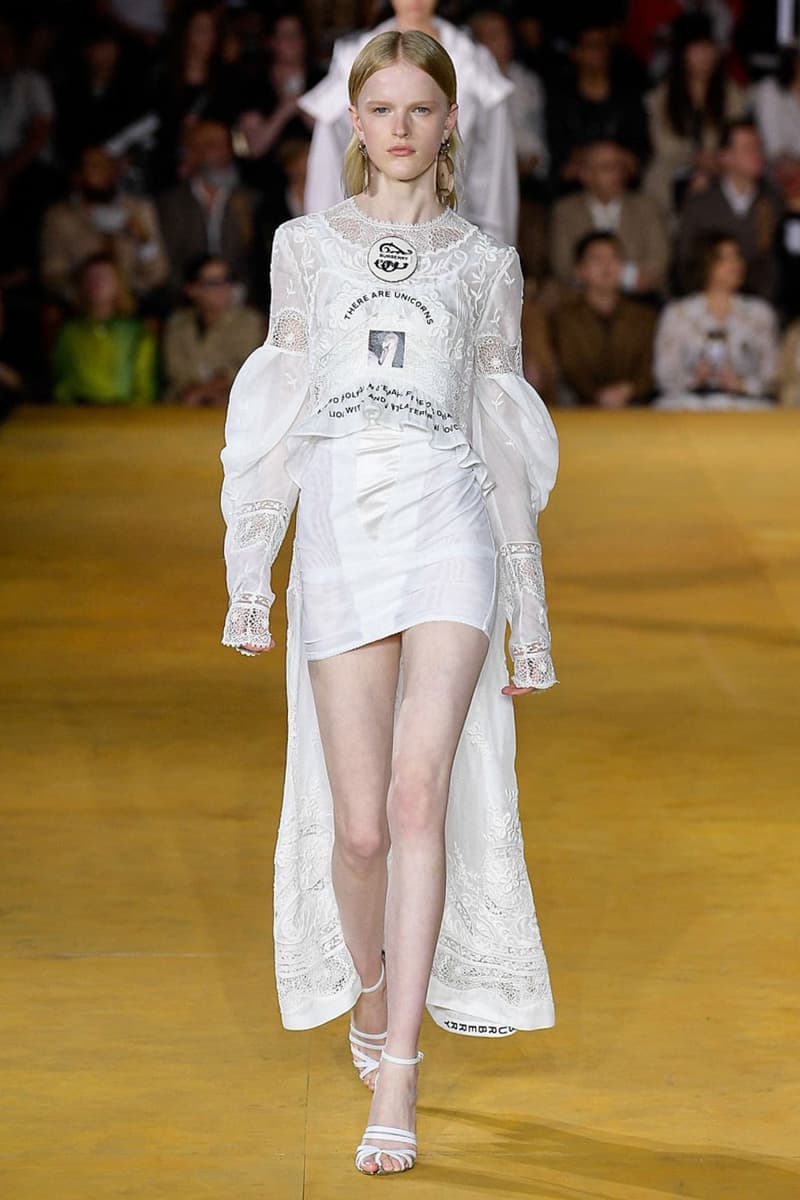 26 of 30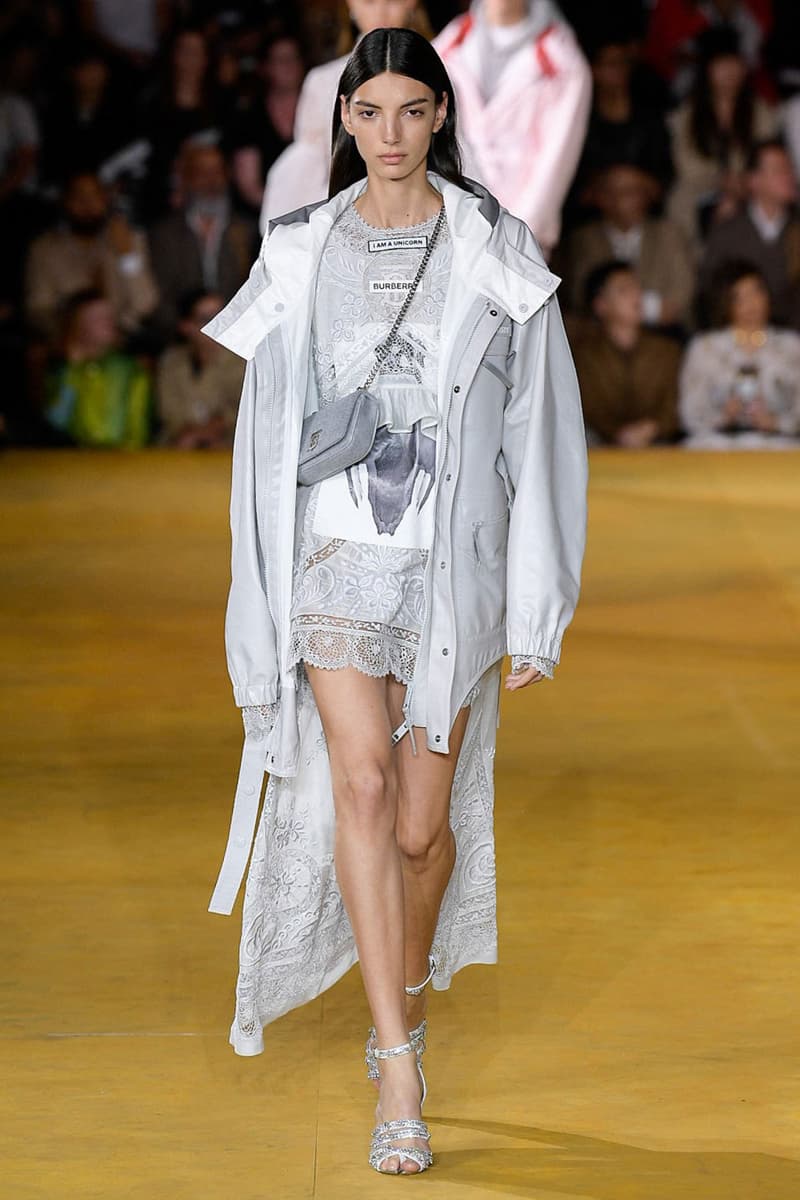 27 of 30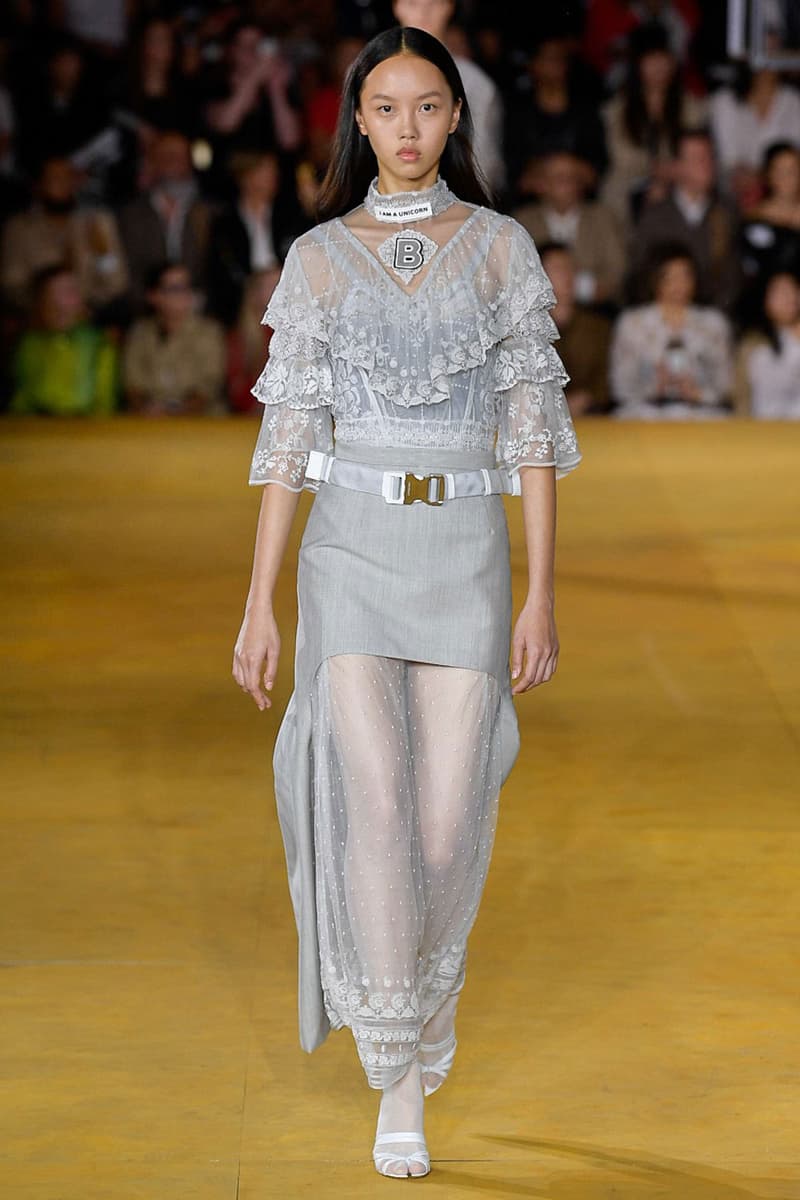 28 of 30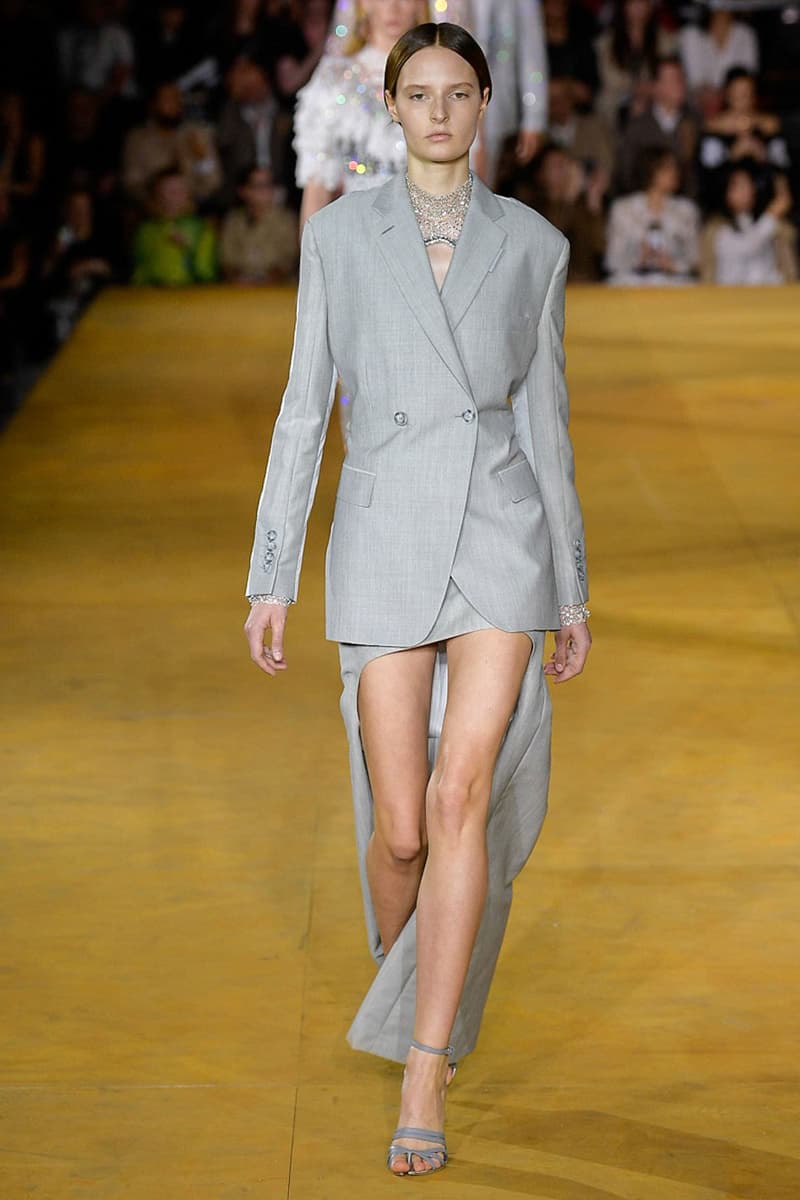 29 of 30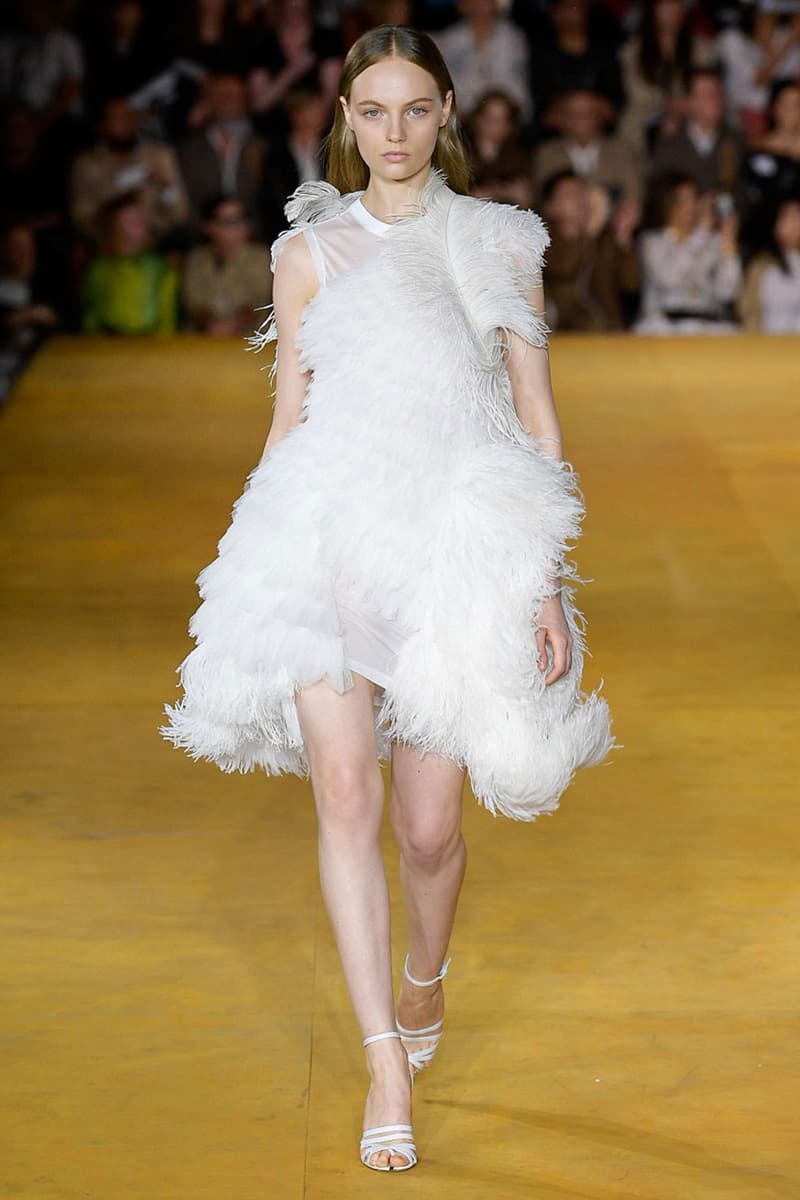 30 of 30
Fashion
Riccardo Tisci Debuts an Airy, Imaginative SS20 Collection for Burberry
Kendall Jenner, Bella Hadid and other memorable faces walked the runway.
Riccardo Tisci Debuts an Airy, Imaginative SS20 Collection for Burberry
Kendall Jenner, Bella Hadid and other memorable faces walked the runway.
Burberry's Spring/Summer 2020 runway show spearheaded by creative director Riccardo Tisci was presented at London Fashion Week today. The latest catwalk featured an onslaught of imaginative designs, mainly coming in the form of tailored suits. Under the direction of Tisci, the legendary British fashion house also focused on smart outerwear, coveted accessories and versatile footwear.
At the presentation, guests were all seated facing a large, silver mirrored wall which was lifted to reveal the concealed stage. Noticeably similar to Tisci's previous seasons, the collection was broken into separate stories featuring pieces that evoke the classic, feminine, heritage Burberry, as well as tailoring, eveningwear and streetwear. Newly blonde supermodel Kendall Jenner was seen wearing a tan logo coat with a black midi skirt, while Ugbad walked down the runway donning a hijab that matched her tonal look.
Key accessories in the range include "TB" monogrammed bags and hats with oversized visors reminiscent of the cult-favorite TV show, The Handmaid's Tale. Standout fabrics utilized include the brand's trademark tan trench coat fabrics, the beloved gingham check print and also lace, matching the show's invite. Notably, the color palette was filled with mostly neutral tones with bits of color throughout. Later in the collection, the looks took on a bit of a different theme and were filled with luxe eveningwear separates such as gowns and pieces emblazoned with crystals.
As a whole, Tisci created a collection featuring soft and dreamy outfits filled with airy inclinations (mainly seen in the color palette). The unifying theme of the collection is that the majority of the looks can be worn both as daywear and nightwear.
In the gallery above, check out some of our favorite looks from Burberry's SS20 collection.
For more from London Fashion Week, take an exclusive backstage look at ASHISH's SS20 presentation.
Share this article