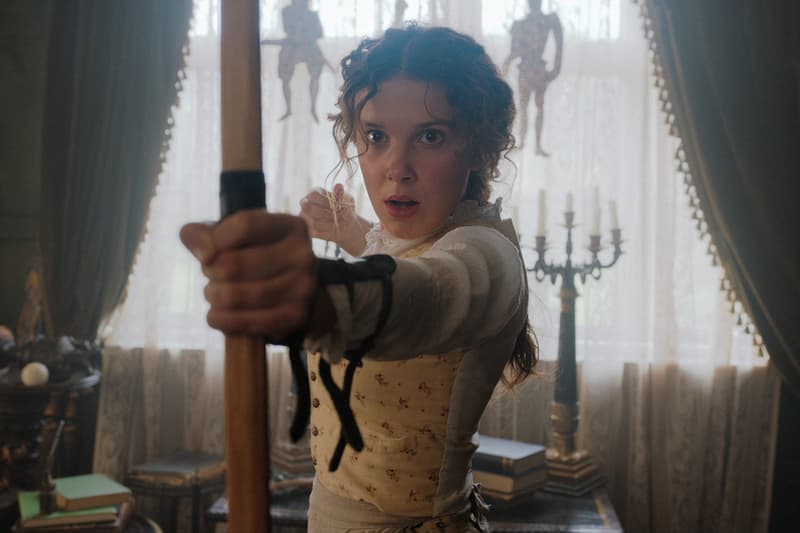 1 of 3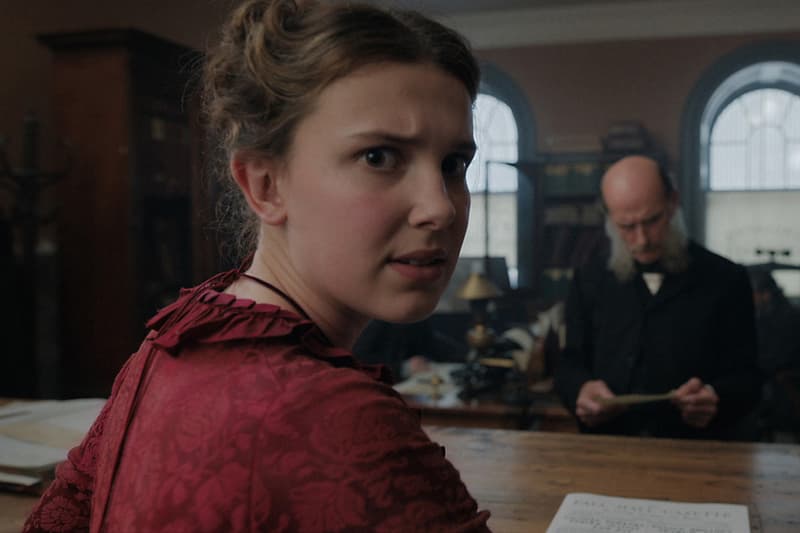 2 of 3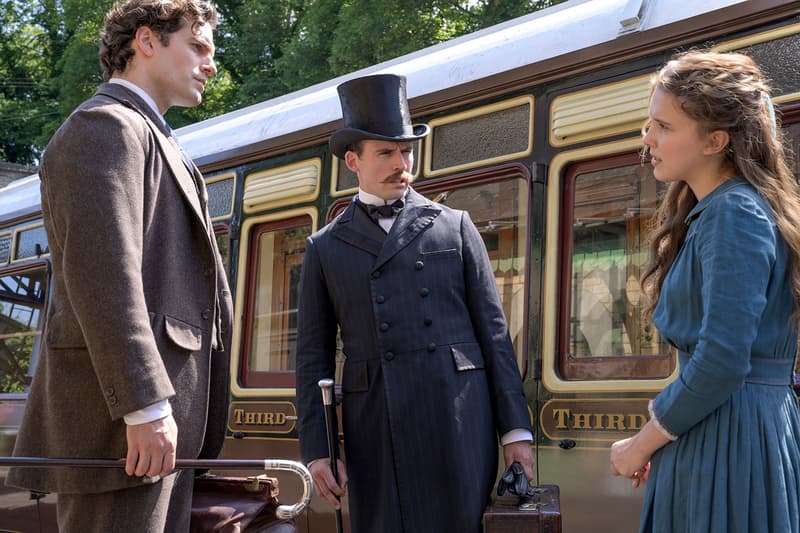 3 of 3
Film & TV
Netflix Reveals First Images of Millie Bobby Brown in 'Enola Holmes'
The streaming platform also announced when the film will release.
Netflix Reveals First Images of Millie Bobby Brown in 'Enola Holmes'
The streaming platform also announced when the film will release.
UPDATE (June 26, 2020): Netflix has released a first look at upcoming film, Enola Holmes, which stars Millie Bobby Brown as Sherlock Holmes' teenage sister. The movie, based on Nancy Springer's book series An Enola Holmes Mystery, also stars Henry Cavill as Sherlock and Helena Bonham Carter as the siblings' mother.
Enola Holmes releases on Netflix sometime in September 2020. Take a look at three preliminary stills from the film above.
---
UPDATE (April 23, 2020): Back in 2019, Millie Bobby Brown gave fans a first look at her starring role in upcoming film Enola Holmes, based on a series of young adult novels centering on the 14-year-old sister of Sherlock Holmes. According to Hollywood Reporter, Netflix has picked up global rights (excluding China) for the movie, whose cast also includes Henry Cavill and Helena Bonham Carter.
Brown, who boasts producing credit on the movie, wrapped filming for Enola Holmes last fall. Netflix hasn't yet announced when the flick will be available to stream, so stay tuned for updates.
---
ORIGINAL STORY (August 2, 2019): Last year, it was announced that Millie Bobby Brown will be producing and starring in the upcoming Enola Holmes film. As filming has begun for the movie, the budding actress has given us a first look at her new character. In the Instagram photo pictured below, she's the opposite of her role as Eleven in Stranger Things who rocks a shaved head in season one. She is shown with long, brown curls and bangs that frame her face. Captioned with, "i love you enola," this is our first hint towards the movie to come.
The movie will be based on the Enola Holmes Mysteries, a young adult fiction novel series from the '00s. The mystery books are written by American author Nancy Springer and features Enola Holmes who is the 14-year old sister of Sherlock Holmes. The series follows the young detective on her adventures in solving mysteries. The movie, in particular, will focus on the disappearance of her mother and efforts to find out what happened.
Stay tuned for more news about the upcoming movie. While you're here, take a look at five things you didn't know about Millie Bobby Brown.
---
Updated by Alexandra Pauly on June 26, 2020.
Share this article