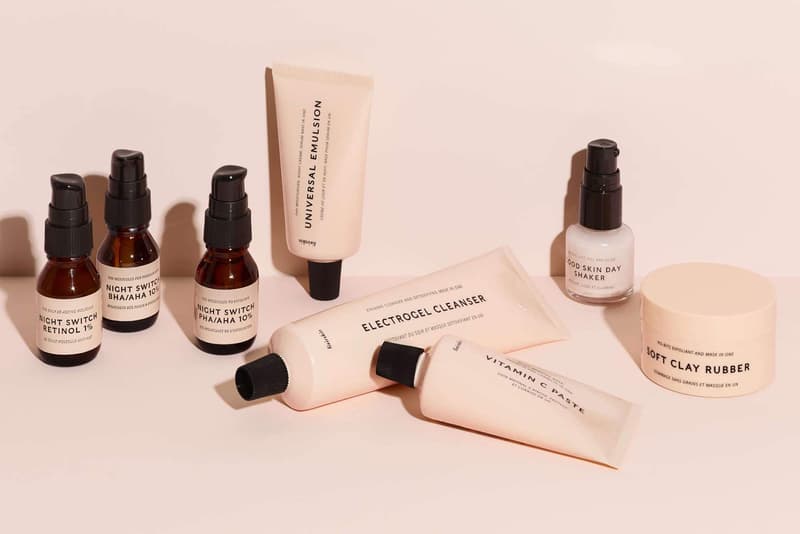 Beauty
You Need to Get These British Beauty Brands on Your Radar
Check out the best of the UK's makeup and skincare offering.
You Need to Get These British Beauty Brands on Your Radar
Check out the best of the UK's makeup and skincare offering.
Beauty right now seems bigger and buzzier than ever before, with the rise of independent cosmetics brands and the wild world of beauty vlogging changing the face of the industry as we know it. Having recently taken a look at some of the coolest brands rising from the Philippines, we're switching our focus to find out what the UK has to offer. From skincare-focused brands like Disciple to industry-caliber products from the legendary pro MUA Charlotte Tilbury, scroll below for our top selection from British shores.
In related news, check out our lowdown on the best Swedish beauty brands and don't forget to take a look back at the best trends from London Fashion Week to inspire your beauty looks next season.
Created by makeup artist and product developer Petra Strand, Pixi has developed a cult following both in the UK and beyond in its almost 20 years of business. It's a go-to for every step of your daily routine, with a wide selection of cleansers, toners and serums available alongside cosmetics like foundation, concealers, lipsticks, eyeshadows and much, much more.
Developed by psychotherapist Charlotte Ferguson, Disciple is a relatively new brand that's rapidly grown a cult following. It's oils and serums have been a skincare saviour for many, with the Dreamy Skin Retinyl Oil a particular fan-favorite. More recently, the brand's offering has expanded into essential oils and mists to help step up your self-care routine.
Lixirskin undeniably has an ultra-Instagrammable aesthetic but its benefits go far beyond surface-level. The core lineup focuses on skincare with the The Universal Good Skin Trio, comprising of a Universal Emulsion, Vitamin C Paste and Electrogel Cleanser providing everything you need on the daily. With the products formulated by Colette Haydon, a doctor in dermo-pharmacy, you can trust that your skin is in good hands.
It's long been said that the eyes are the window to the soul and when it comes to makeup, there's not shortage of eye-focused products. With that in mind, eyeko is your one-stop shop for everything you need for an expertly-finished eye look. Shop everything from eyeliners, mascaras and brow pencils to eyelash curlers and specially-formulated eye serums at eyeko's web store or global stockists.
Renowned makeup artist Charlotte Tilbury launched her eponymous cosmetics brand in 2013 and it's been loved by celebrities, models and general beauty enthusiasts ever since. Her array of foundations and concealers are some of the best in the beauty world and additionally, her vast range of lipsticks and glosses have a cult-like appeal and limited-edition eyeshadow palettes have a habit of selling out fast.