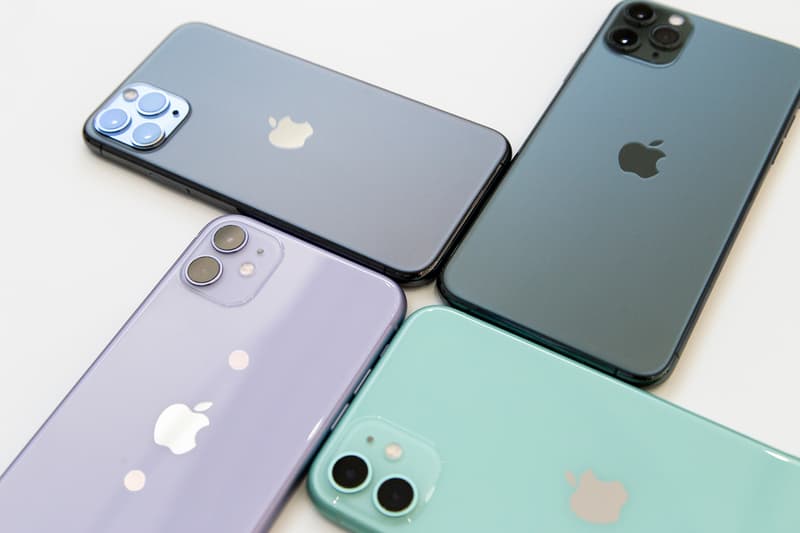 The Internet Is Going Crazy with These iPhone 11 Memes
Which one is your favorite?
After revealing the brand new iPhone 11, 11 Pro and 11 Pro Max during Apple's annual iPhone event, the Internet started to circulate a bunch of hilarious memes revolving around the new phone's camera features.
The latest iPhone addition includes new Ultra Wide and Wide cameras where the iPhone 11's two lenses are stacked vertically, while the Pro's triple-camera system – Ultra Wide, Wide and Telephoto – form a triangular shape. The Internet was quick to react to the unusual layout and shape of the lenses and started posting memes on Twitter and Instagram.
A lot of users are saying how the three-lenses resemble the alien characters from Disney's Chicken Little or how it looks like a stovetop, while others are triggering some's trypophobia. Have a look at the best memes we've found on both social media platforms below and let us know which one is your favorite.
In case you missed it, here's a closer look at Apple's new iPhone 11, 11 Pro and 11 Pro Max.
Same vibes of Soobin and this rabbit looking iPHONE 11 camera pic.twitter.com/3jGKg7fIsW

— ⓜⓔⓞⓦ ? | MOA (@Hmp_txt) September 11, 2019
Apple iPhone 11 cameras we're inspired from Coconut ?#AppleEvent pic.twitter.com/0jpd93Z0lF

— Husnain Ali (@husnain498) September 10, 2019
no one:
absolutely no one:

iPhone 11 cameras: pic.twitter.com/wBiWPkhH3t

— louie✨ (@jchnlouie) September 11, 2019
I have to keep blocking that iPhone 11 meme because it keeps triggering my trypophobia pic.twitter.com/riRjvAkx2j

— miss vanjie (@taahira_k) September 11, 2019
Excited to announce that we have a new queer spectrum. You are now either a lavender gay, a yellow gay, or a mint green gay. All other colors are heterosexual. pic.twitter.com/xJIwwIMfRy

— Jordan Blok (@jordaanblok) September 10, 2019
3 cameras of #iPhone11 explained! pic.twitter.com/2ydwL40k4Z

— Umar Nazir (@UmarNazir94) September 10, 2019
#iPhone11 Camera Meme – a thread #AppleEvent pic.twitter.com/JrLgDd6w93

— Kapil Sharma (@KapilSharma_17) September 10, 2019
Me tryna Meme things ???#iPhone11Pro #AppleEvent #iPhone11 pic.twitter.com/S9w8OKRn6c

— #NoPainNoGain (@MacconyGH) September 10, 2019
the iPhone 11s two cameras: pic.twitter.com/Dw2840KpBs

— Paul McCallion (@OrangePaulp) September 10, 2019
---
Share this article