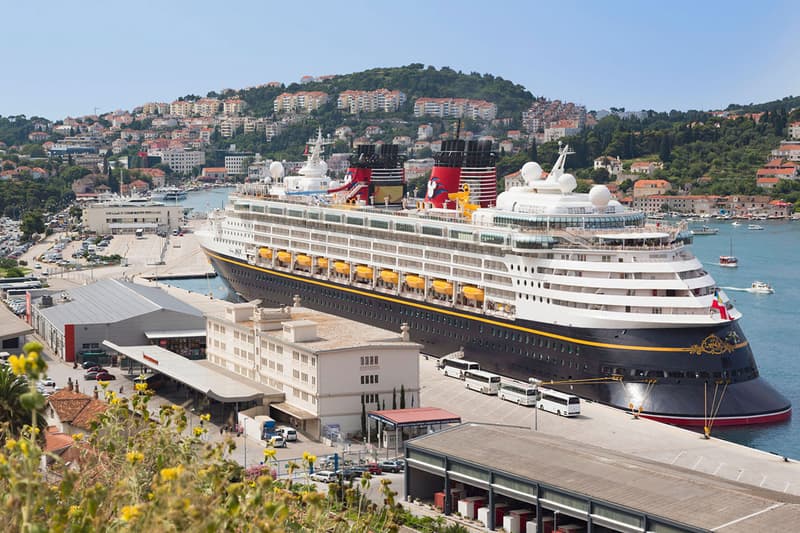 Culture
The 10 Best Cruises to Take During the Fall Season
From the iconic Royal Caribbean to Hurtigruten's unique destination.
The 10 Best Cruises to Take During the Fall Season
From the iconic Royal Caribbean to Hurtigruten's unique destination.
Cruises are trending and according to the Cruise Lines International Association (CLIA), 30 million people are expected to sail the high seas by the end of 2019. So now is the time to start planning your fall vacation with family or friends.
If you've never been on a cruise, you can choose anything from a 2-night weekend cruise to a 10-day cruise – depending on how much vacation time you have. Whether you're celebrating a birthday, a wedding anniversary or even a honeymoon, any excuse will do so long as you get to eat to your heart's desire and lounge around the pool in the middle of the ocean.
Not only will you be able to enjoy the facilities of the cruise ship, but you'll also be visiting some of the most beautiful cities across the globe. From the Royal Caribbean's wide variety of ships and destinations to Hurtigruten's unique Antarctica experience, we've rounded up the 10 best cruises to take during the fall season. Have a scroll down below and discover the full list.
In related news, these are the 15 best destinations for solo travelers.
Voted the best cruise line in the Caribbean and best cruise line overall for 16 years running, as well as best line for first-timers, the Royal Caribbean will certainly not disappoint. With the recent revamp of its private island in the Bahamas – Perfect Day at CocoCay – you'll find yourself surrounded by a waterpark, zip line, aqua park, freshwater pool and even balloon rides.
No matter how old you are, you'll never be too old for Disney. The Mickey Mouse company's cruise line features the AquaDuck, an elevated water coaster; the Millennium Falcon, where kids can pilot Han Solo's famous spaceship through the Star Wars universe; the Bibbidi Bobbidi Boutique, a beauty salon and Broadway-quality musicals based on Disney classics.
Winner of the Cruise Critic's outstanding gourmet dining award, Oceania Cruises brings the best of the best. Partnering with Champagne house Moët & Chandon, the cruise line offers the iconic Dom Perignon. On Oceania's Marina and Riviera – the cruise line's two largest ships – guests can experience a delicious six-course tasting menu served in the ship's special La Reserve dining room.
As 2018's best cruise line, best overall premium ship and cruise line of the year, Celebrity Cruise is known for its new Edge-class ships and its all-inclusive voyages to the Galapagos. Expect outstanding service and stunning luxurious accommodations.
If you've been wanting to visit Alaska, hopping on board one of Princess Cruises' ships is the perfect way to witness the U.S. state. The line provides a combination of land and sea trips where guests are able to visit towns that are only accessible by boat or seaplane.
Voted as Conde Nast Traveler's Readers' Choice Awards for 25 years and Travel + Leisure's World's Best Awards for 23 years, Crystal Cruises offers a whole new experience perfect for those who love indulging in luxurious customizable yachting journeys.
This one is for the bold and daring. Hurtigruten offers a once in a lifetime experience at the world's coldest and driest continent – Antarctica. However, you'll be able to witness a sea of penguins in real life that you only get to see in National Geographic photos as well as be in the presence of some of the world's most beautiful landscapes.
One of the world's newest cruise lines has already been voted as Conde Nast Traveler's #1 River Cruise and rated the world's best by Travel + Leisure's readers. Viking Cruises offers combination cruises sailing to Scandinavia and Northern Europe, the Mediterranean, the Caribbean, Australia and New Zealand, Asia, Alaska, North and South America, and Africa.
Ocean Cay MSC Marine Reserve is MSC Cruises' much-awaited private island that everyone has been raving about. Guests will be able to immerse themselves in the Bahamian paradise that consists of seven beaches and enjoy activities like paddleboarding, snorkeling and kayaking.
With its new partnership with the James Beard Foundation, guests of Windstar Cruises will be able to enjoy a culinary-themed cruise hosted by the best chefs and sommeliers. This cruise line is also the best way to visit some of the stunning islands in French Polynesia.
---
Share this article