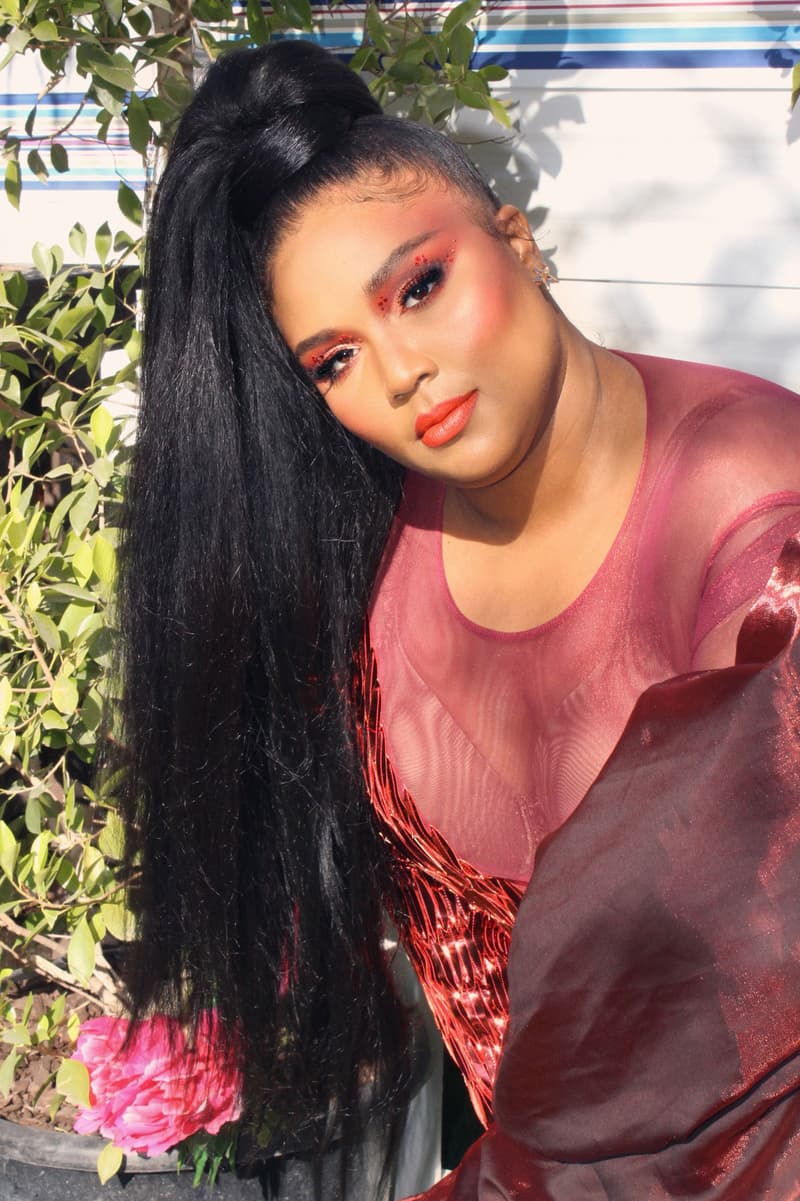 5 Things You Need To Know About Lizzo
The singer makes her acting debut in 'Hustlers' this week.
Music
5 Things You Need To Know About Lizzo
The singer makes her acting debut in 'Hustlers' this week.
If you're not currently obsessed with Lizzo, you're about to be. From coining the term "100% that b*tch" to releasing chart-topping hits, the singer-rapper's music, including songs such as "Truth Hurts," "Good As Hell" and "Juice," have been popping up on everyone's summer playlists.
While it seems like the feel-good songs have come out of nowhere, Lizzo has actually been an artist on the rise for a while, releasing her first album Lizzobangers in 2013. The journey has been real for her, and now this year, she's performed at Coachella, attended the Met Gala and is now making her acting debut.
In case you missed it, Hustlers is releasing this week on September 13. The film follows the story of a group of strippers who come together to take revenge on Wall Street clients. Lizzo plays a flute-playing stripper named Liz and stars alongside Jennifer Lopez, Cardi B, Constance Wu, Lili Reinhart and more.
While you're waiting for the release of the film, we've put together five things you need to know about Lizzo. In other entertainment news, check out the teaser for the Charlie's Angels music video featuring Ariana Grande, Miley Cyrus and Lana Del Rey.
1. She is a classically trained flutist.
Lizzo is known to whip out her flute mid-performance and twerk while playing. Some people have accused her of faking it, but little do they know, Lizzo is actually classically trained in the instrument and has played for 20 years. In an interview with The Cut, she talks about how she went to the University of Houston on a music scholarship and practices four hours a day when she is able to.
She plays the flute on most of her albums and has lovingly named her flute Sasha Flute. Sasha Flute even has her own Instagram account, @sashabefluting, with over 200,000 followers.
2. She is a body positivity advocate.
In case you missed her MTV VMAs performance, Lizzo gave the speech we all needed on body positivity and loving yourself. Many of her songs, including her popular single "Good As Hell" and her song "Tempo" with Missy Elliott have lyrics encouraging listeners to love themselves for who they are. She's been on panels at CurvyCon and is outspoken on Instagram, writing captions such as:
"There's nothing I'd rather see than black girls falling in love with themselves on T.V. Big girls— you are IT! YOU ARE ALWAYS the bride in a marriage of SELF-LOVE!"
3. She collaborated with Prince.
Before Prince's passing, Lizzo worked with him on a track on his 2014 album Plectrumelectrum. Titled "Boy Trouble," Lizzo's girl group GRRL PRTY was invited to work on the song and then later on performed at Prince's Paisley Park estate. In an interview with Paper, Lizzo said:
"When we worked on "Boy Trouble" with him, he said, "Treat it as if it's your song, do whatever you want to do with it." Listening back to "Boy Trouble," nothing was changed. He left everything. It was just a huge confidence booster. I was at a point in my career where I was still doing things on a very small, local level. Getting that confidence boost, getting that right of passage from him, meant so much for my career. I knew I could take it there because of that."
4. She is a self-proclaimed nerd.
The musician-turned-actor shows no aversion to breaking stereotypes and makes it no secret that she loves comics and anime. In an interview with The Sun, Lizzo opened up about how she would get picked on for being nerdy and showing interest in books and school. She said:
"I liked anime and comics, which just didn't work in Houston, where everybody is black and listens to rap. I was listening to Radiohead and classical music. I never stopped doing what I loved."
According to Teen Vogue, her teenage bedroom was decked out with Sailor Moon merch, and she has even dressed up as Sailor Moon on stage during her performances.
5. She almost quit music the day she made "Truth Hurts."
Lizzo originally released "Truth Hurts" in 2017 but it didn't gain traction until it was featured in Netflix's movie Someone Great. The day she released the single, she actually texted her manager saying she was discouraged and wanted to quit music. She said in an interview with ELLE:
"I just felt like I was throwing music into the world and not even making a splash. A tree was falling in the forest and not making a sound, you know? I was crying in my room all day. I said, 'If I stop making music now, nobody would f*cking care.'"
Thankfully, Lizzo continued on her music career, and her sleeper single has topped the Billboard 100 two weeks in a row.
Share this article