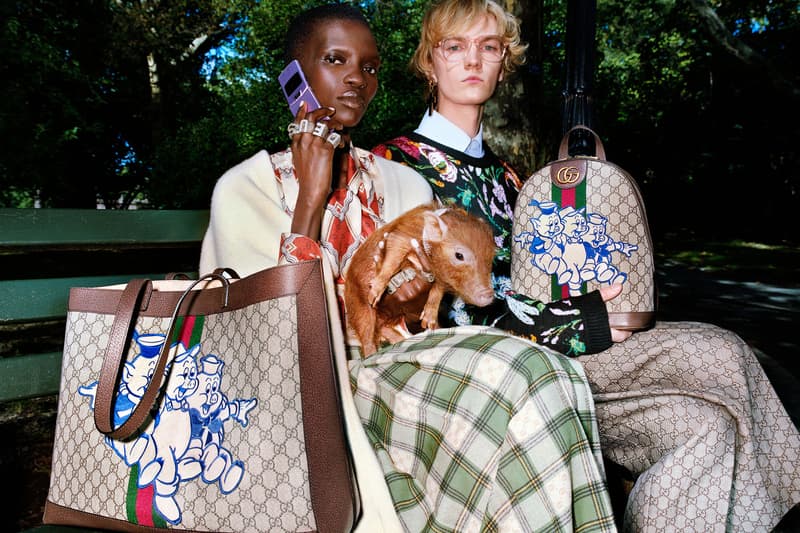 Gucci Announces That It Is Now Completely Carbon Neutral
We break down what this means.
It was previously announced that 32 brands signed a Fashion Pact promising efforts towards sustainability led by Gucci's parent company, Kering, ahead of the G7 meeting. Now, Gucci has announced that it is completely carbon neutral.
Gucci has implemented its carbon-neutral plan in two categories: "Avoid and Reduce" and "Restore and Offset." Actions under "Avoid and Reduce" include increasing renewable energy to 100 percent by 2020, upcycling leather and fabric waste and exchanging traditional processing techniques for more sustainable ones. Under "Restore and Offset" are steps such as sourcing raw materials in a way that restores soils and habitats for biodiversity and supporting world conservation efforts.
Along with the announcement, Marco Bizzarri, the President and CEO of Gucci, confirmed in an interview with The New York Times that the luxury house will be producing a carbon-neutral Milan Fashion Week show, saying:
"We will offset everything, from the travel emissions of 1,000 guests and 900 workers, including models, production staff and Gucci employees, to using recycled wood for the set and Forest Stewardship Council-certified paper invites."
While becoming carbon neutral is a step in the right direction, it doesn't mean that the company will stop producing harmful emissions. What it does mean is that Gucci will be compensating for the carbon it produces financially. The money will go towards sustainability programs that reduce greenhouse gas emissions and this cost will vary as there is no fixed price on carbon.
Stay tuned to hear more about brands making an effort to be more sustainable as consumers are becoming more concerned with fashion's environmental impact.
While you're here, take a look at Stella McCartney and Hunter's sustainable and vegan Wellington boots.
---
Share this article