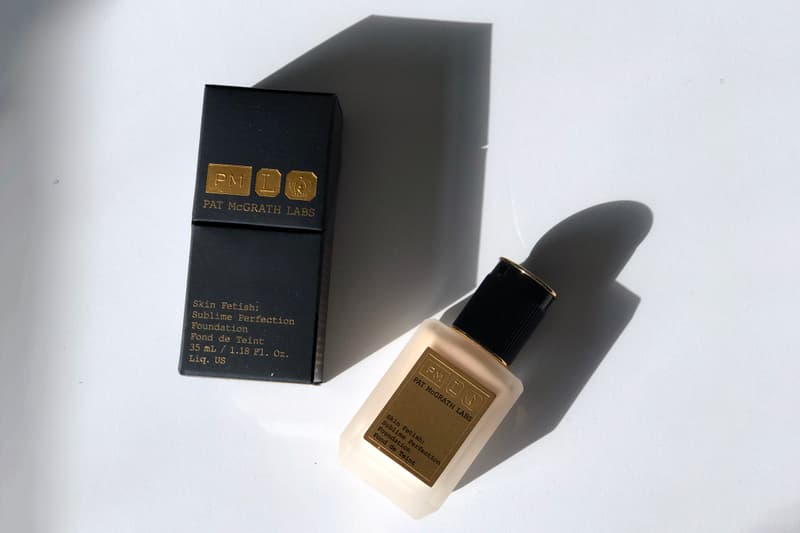 Beauty
Pat McGrath's Skin Fetish: Sublime Perfection Foundation Changed My Makeup Game
Our editor reviews the cult-favorite product.
Pat McGrath's Skin Fetish: Sublime Perfection Foundation Changed My Makeup Game
Our editor reviews the cult-favorite product.
Last month makeup guru and icon Pat McGrath introduced her Skin Fetish: Sublime Perfection Foundation, which arrives in a total of 36 shades starting from "Light 1" to "Deep 36." McGrath has spent years developing the foundation, which she has been using for runway makeup, red carpet glam as well as day-to-day looks.
When the foundation was first announced, a primer as well as setting powder was also revealed as part of the "Sublime Perfection" range. Our editors managed to get their hands on the foundation to try it out and see if it really lived up to all the hype. Keep reading to learn more about the coveted makeup product, and find out whether it is worth copping or not below.
At first glance, I'm already obsessed with the product because of its luxury packaging. There's nothing that gets me excited quite like a black-and-gold design, and we haven't even opened the box yet. The frosted glass bottle is at first glance simple, but as you look closer the gold label and sleek black-and-gold cap give it luxury touches throughout, staying true to McGrath's personal aesthetic. The bottle itself features a pump, which is ideal for day-to-day use as it doesn't cause a big mess like a tube or compact foundation would.
The foundation formula is incredibly lightweight, and has an almost water-like consistency that makes it easy to apply without looking crazy. The product is easy to build, as it initially creates a sheer layer that perfects your skin and later lets you build up coverage in areas where you need it, without leaving a cakey finish. I use the shade "Light 5," which at first glance I thought would be way too light, but because of the product's sheer nature, the color ended up working perfectly with my skin tone. Ideal for those looking for a product that isn't to heavy but still provides buildable coverage, the Skin Fetish: Sublime Perfection Foundation is the perfect go-to.
I'd 100% recommend the foundation, but because of its steep price, I'd definitely recommend getting shade matched to make sure you get the right product for your skin tone. At $79 USD, the foundation is definitely expensive, but it is worth it if you're looking for a good luxury product to treat yourself with this upcoming Fall/Winter season. If you're looking to try it out for yourself, get yours over at Pat McGrath's website.
---
Share this article