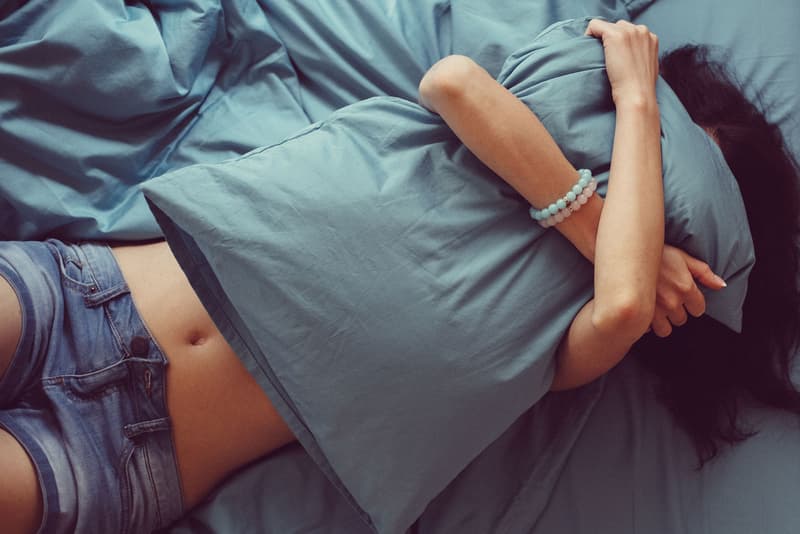 Best Food to Eat During Period for Cramps & Mood Swings
A must-save list for every month.
If you've experienced and ever talked about PMS with those around you, you will have noticed that each woman deals with different levels of pain and mood swings during their period. Many women find pain in the lower back and knees in addition to the abdominal area, while others have trouble with bloating and indigestion. To help alleviate all the discomfort, we've put together a list of foods or drinks you should be eating during menstruation, from fruits and vegetables to tea.
Some of the most well-known fruits include bananas, citrus fruits like oranges and lemons, as well as watermelon. In addition to these, any kind of fruit that is rich with water will most likely help, as hydration is key in reducing pain. It's also important to note that some of the main nutrients you'll want to intake are magnesium and fiber, which are found in vegetables like kale and broccoli. As for meat, coldwater fish like salmon are packed with Omega-3, while oats are a great source for fiber.
Scroll down below to take a full look at a list of foods you should be eating to avoid period cramps and mood swings. While you're here, make sure to check out some of the best natural and eco-friendly menstrual care brands. 
Fruits
Banana, Citrus fruit, Watermelon
During your period, it's crucial to make sure you're hydrated and eating fiber-rich foods. Bananas, some of the most well-known fruits for easing cramps, are packed with fiber as well as magnesium which helps relax the muscles as dietitian Jessica Cording tells Shape Magazine. Meanwhile citrus fruits like lemons and oranges are rich in Vitamin C, which aid in iron absorption. Watermelons are a great source of hydration and natural sugar.
Vegetables
Broccoli, Kale
Just like bananas, broccolis are filled with fibers which are just what your body needs during menstruation. Kale helps alleviate abdominal pain and also boosts your immune system. These nutrients not only have physical effects but will also impact hormones, leading to lower stress levels and less mood swings.
Salmon
Salmon, along with other coldwater fish like tuna and trout, are packed with Omega-3, a fatty acid that helps reduce inflammation and bloating. It's also a great source for protein as well as Vitamin D and B6.
Oats
Oats are another source for fiber in addition to zinc and magnesium, which help regulate serotonin to reduce mood swings. You can eat oats in diverse ways ranging from oatmeal with fruits, to cookies and granola.
Dark Chocolate
Surprisingly, it's okay to satisfy endless chocolate cravings during your period. However, make sure to choose chocolate with more than 85 percent cocoa to obtain the right amount of magnesium and fiber.
Chamomile & Ginger Tea
Hydration is key when it comes to overcoming period cramps and mood swings. Warm or hot liquids help even more with soothing pain, so tea is the way to go at this time of the month. Ginger is also known to be an effective alternative for painkillers – add a slice to any kind of hot tea and steep for a couple minutes before drinking.
Food & Drinks to Avoid
Alcohol, Caffeine, Carbonated Drinks and Fried Food
Fried foods, a can of cold beer or coffee can be tempting during your period, but these will only do harm both internally and externally. Drinks filled with sugar will lead to bloating, and the trans fats in fried foods will worsen abdominal pain.