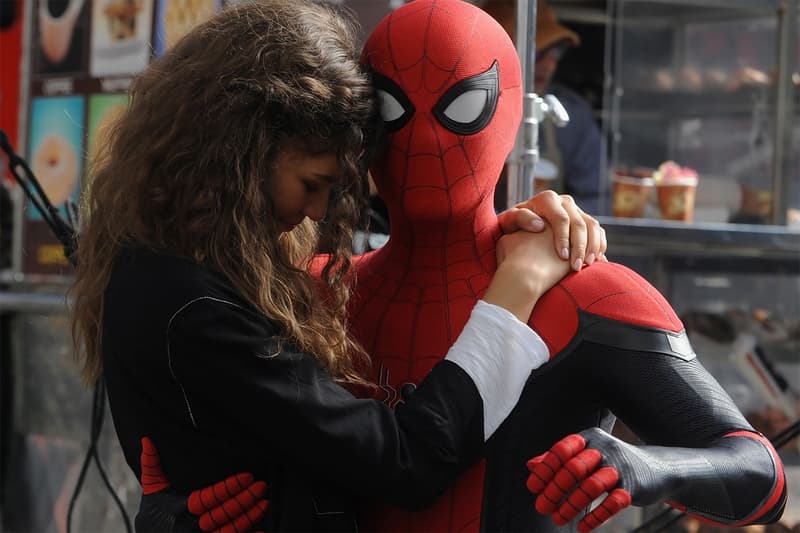 UPDATE: 'Spider-Man' Is Returning to the Marvel Universe
Peter Parker is here to stay.
UPDATE (September 30, 2019): After the unexpected announcement of Spider-Man leaving the Marvel Cinematic Universe, Variety has reported that Peter Parker is here to stay. Last week, Sony Pictures, Marvel and Kevin Feige have announced that they will produce and co-finance the third film for the Spider-Man: Homecoming series for a 25 percent equity stake. The movie is set to hit the theaters on July 16, 2021 featuring none other than Tom Holland as Spider-Man.
Stay tuned for more details on the cast and plot. In the meantime, did you hear that Game of Thrones star Kit Harington has joined the MCU?
---
Variety has just reported that Marvel Studios' president Kevin Feige will no longer produce future Spider-Man films due to a financial dispute with Sony. Initially, Disney and Sony's agreement stated that Marvel Studios would only receive a small percentage of co-produced solo films in exchange for using the character in the Marvel Cinematic Universe movies.
However, Disney recently requested for future Spider-Man movies to be financed on a 50/50 basis due to the success of Spider-Man: Far From Home, which had become Sony Pictures' highest worldwide box office grosser. Reports believe that Sony denied that demand and proposed to stick to the current arrangement, with Marvel only receiving around five percent of first-dollar gross and all merchandising revenues.
Sony tweeted earlier today that its "disappointed" to not be working with Disney on future Spider-Man films and hopes things "might change in future". However, sources believe that Sony is currently in the works of two more Spider-Man films with Tom Holland, "reprising his role as the webslinger." Reps for Disney and Marvel currently have no comments on the matter so stay tuned for further updates.
In other entertainment news, Disney's Cruella live-action movie release date got pushed back.
Much of today's news about Spider-Man has mischaracterized recent discussions about Kevin Feige's involvement in the franchise. We are disappointed, but respect Disney's decision not to have him continue as a lead producer of our next live action Spider-Man film. (1/3)

— Sony Pictures (@SonyPictures) August 21, 2019
---
Share this article