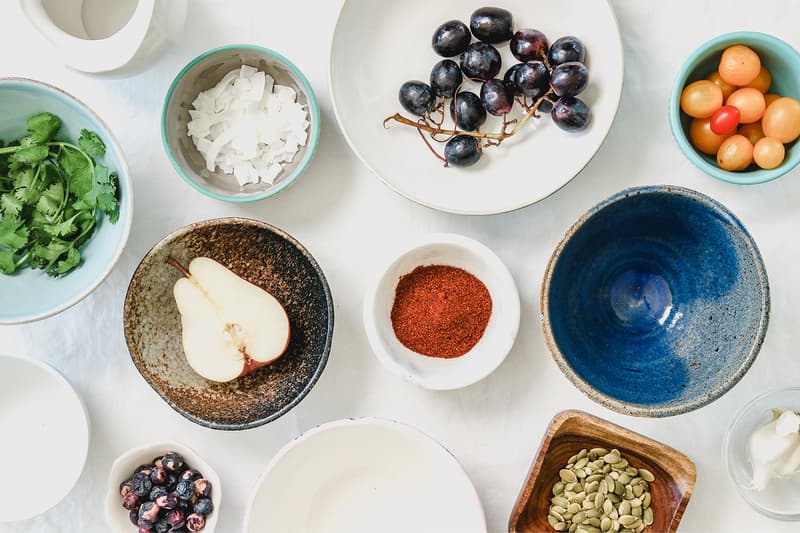 These Are the 10 Best Foods for Healthy, Glowing Skin
You are what you eat.
The food you consume on a daily basis heavily affects the condition of your skin – as the old saying goes, "You are what you eat." If one of your New Year's resolutions is to have clearer and healthier skin, we've gathered the best foods for you to eat that will help improve the quality of your complexion.
From foods rich with Omega-3 like chia seeds and salmon, to vitamin E rich foods like avocados and sweet potatoes, continue on reading below to find out what other sustenances will help provide a natural glow to your skin. While you're here, be sure to check out our list of the 10 simple and healthy snacks to eat at work.
Avocados
Other than the Instagram-worthy avocado toasts, this fruit – often mistaken as a vegetable – is packed with poly and monounsaturated fatty acids that help the skin look firm and bring out its natural glow. It also assists in regenerating damaged skin cells and reduces redness and irritation.
Blueberries
Blueberries contain a lot of antioxidants which, according to Medical News Today, prevents or slows down the damage to the cells caused by free radicals. Free radicals are known to damage skin cells and collagen, resulting in dry skin, wrinkles and other skin aging factors. In addition, this fruit is packed with vitamin A, which neutralizes your oil levels.
Chia Seeds
Chia seeds are a great source of Omega-3 fatty acids. According to Healthline, Omega-3 helps balance oil production, maintains the hydration of your skin and reduces premature aging and acne.
Cinnamon
Other than its flavoring benefits, cinnamon is a great treatment for acne as it helps eliminate unwanted bacteria. It also has skin lightening properties that helps reduce the appearance of acne scars, blemishes, marks and dark spots.
Ginger
Known for its antioxidant and anti-inflammatory properties, ginger has been used as one of the main anti-aging ingredients in both Ayurvedic and Chinese medicine for thousands of years, as reported by The Healthy. It also helps fight acne and improves the texture of your skin.
Lemon
Lemon is highly rich in vitamin C which helps neutralize free radicals and aids the skin to produce collagen and elastin. According to Faith in Nature, the acidic fruit can be "used as a skin astringent as it helps motivate your pores to close and your face to tighten resulting in smoother skin."
Oatmeal
Oats contain an additive called silica which helps produce collagen, allowing your skin to regenerate tissues. According to reports, it also delays the aging process and supports the binding of water molecules to cells.
Salmon
Salmon is another food that is highly packed with Omega-3. Its fatty acids protect the skin from the sun's UV rays, repairs damaged skin and keeps unwanted toxins out which results to healthier and softer skin.
Sweet Potatoes
Other than being a substitute for carbs, sweet potatoes actually contain vitamin C, which is an antioxidant and is vital in the production of collagen. According to Dermveda, it is also rich in pantothenic acid, which provides the moisture your skin needs and increases skin integrity.
Tomatoes
Lycopene is an anti-aging antioxidant that can be found in tomatoes. According to Healthline, it helps remove dead skin cells and contains vitamin B, which reduces age spots, fine lines and wrinkles.
---
Share this article