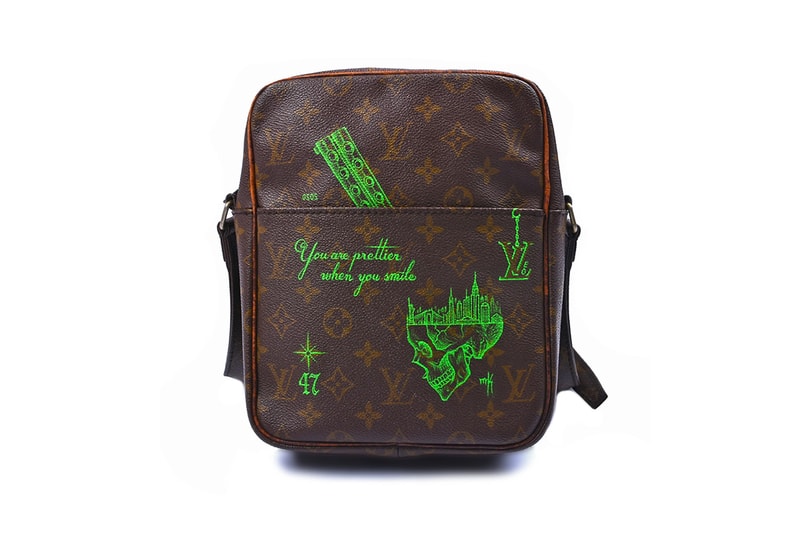 Fashion
Grailed x Mr. K's Custom Louis Vuitton Bag Giveaway Is Open for Sign up Now
You don't want to miss out, trust us.
Grailed x Mr. K's Custom Louis Vuitton Bag Giveaway Is Open for Sign up Now
You don't want to miss out, trust us.
Grailed has teamed up with well-known tattoo artist Mr. K to give away an exclusive Louis Vuitton bag – open for sign-up over the next three days – in anticipation of the tattoo artist's upcoming closet sale. The specially customized bag is a one-off – getting your hands on the '80s Danube Shoulder Bag would mean you'd be making your year early.
The basics: the LV bag features the classic monogram pattern and comes in the classical brown leather that the brand is known so well for. The exciting stuff: the bag dons a customized tattoo design in green by the popular Mr. K, an artist well-known for specializing in micro-style and single needle tattoos. Originally from Seoul, he now lives in New York City and works at the prestigious Bang Bang Tattoo Parlor in downtown Manhattan, a salon that's extremely famous for having tattooed several big-name celebrities across the world.
With a penchant for intricate details and precision, Mr. K's tattoos are some of the finest in the industry. This custom LV bag is not one you want to miss out on.
Tag a friend in the Instagram post featured below and hit the link in Mr. K's bio to enter. Good luck!
---
Share this article