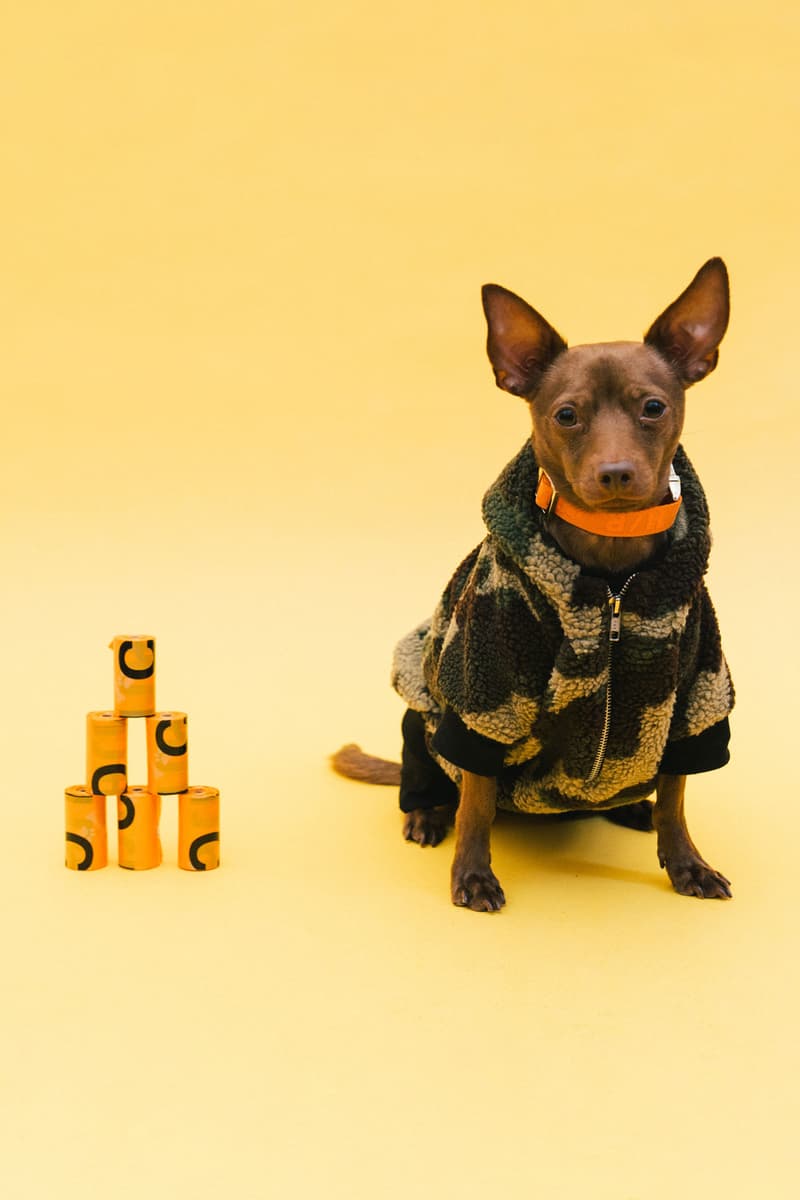 1 of 4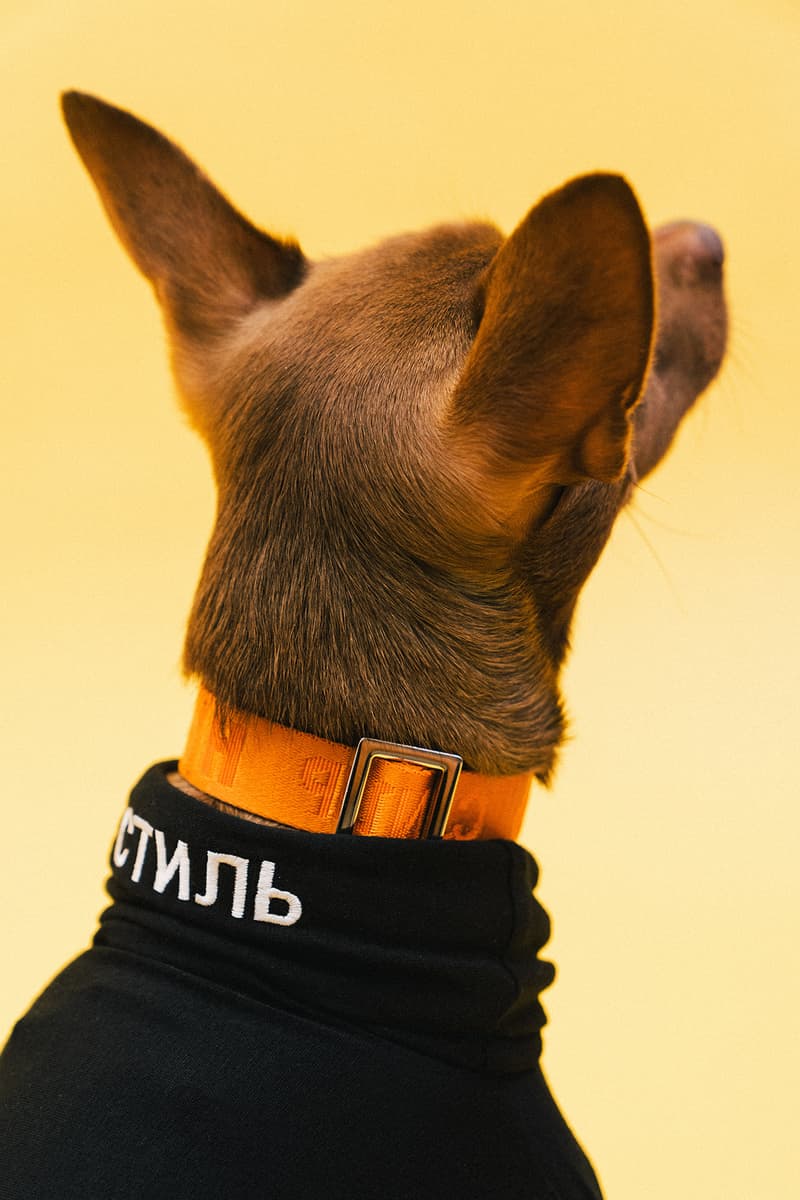 2 of 4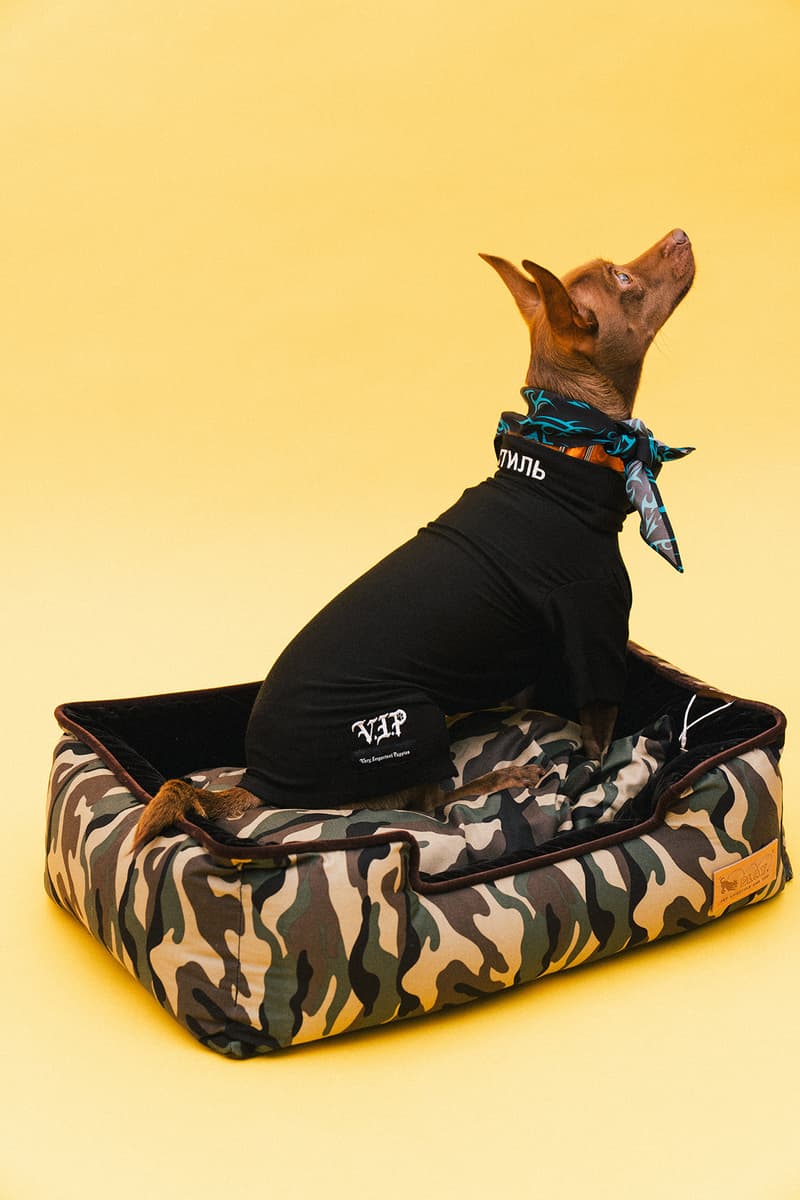 3 of 4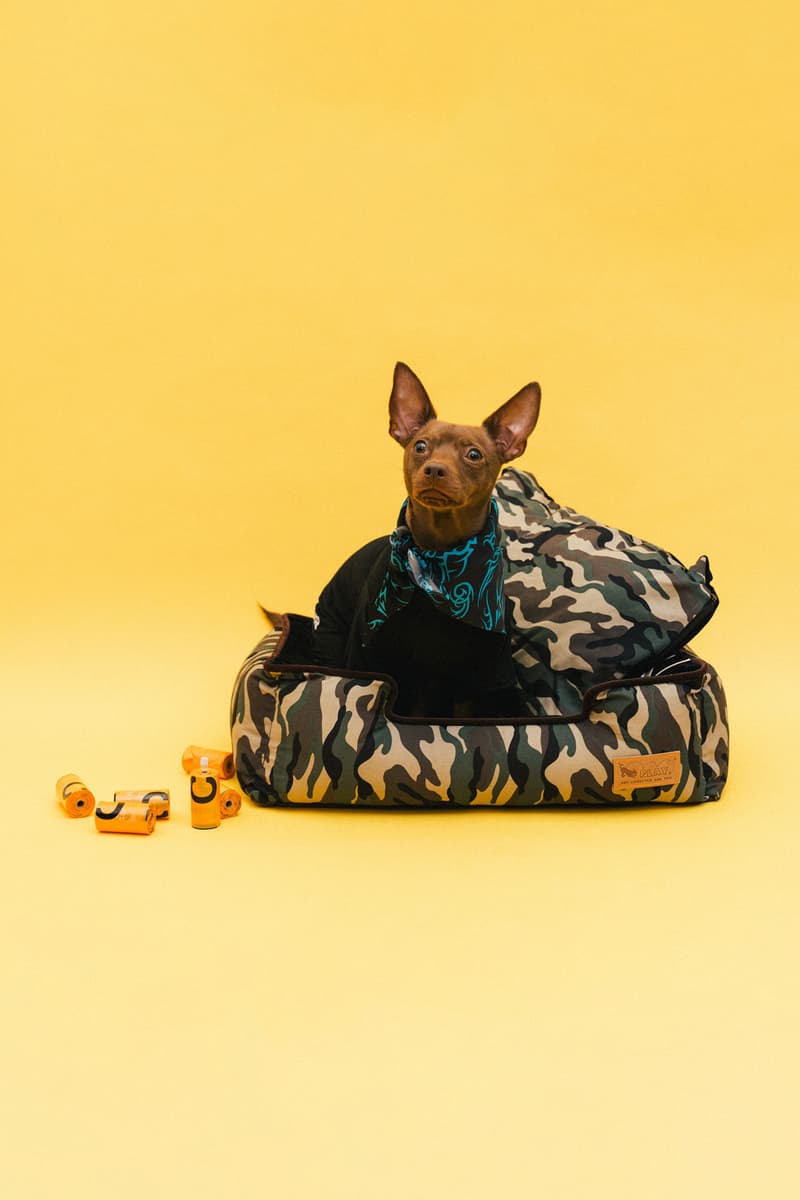 4 of 4
Fashion
Upgrade Your Pet's Wardrobe With These Stylish Dog Clothing and Accessory Brands
Turn heads at the dog park.
Upgrade Your Pet's Wardrobe With These Stylish Dog Clothing and Accessory Brands
Turn heads at the dog park.
With Fashion Week in full swing, let it be known that street style isn't just for humans. As pet owners lavishly pamper their four-legged friends — think dog DNA tests and healing pet reiki sessions — it's becoming increasingly commonplace to majorly invest in Fido's closet, whether it's a seasonal cold-weather coat or a matching collar and leash set.
If you're looking to seriously upgrade your dog's wardrobe, a range of designers and boutiques cater to stylish pet owners who don't compromise when it comes to their furry family members. Sleek leather collars, plush sweaters and fluffy jackets merge fashion and function for a look that will turn heads at the dog park. From premium pet supply brand Wild One, to cozy outerwear by rororiri, to Very Important Puppies' shrunken streetwear staples, check out our favorite brands and stores for top-of-the-line dog clothing in varying styles and price points.
Seattle-based founder Jay Sae Jung Oh, an artist and industrial designer, looks to her French Bulldog Boo for inspiration. Specializing in handmade collars and leashes, Boo Oh merges thoughtful practicality with modern design. Hand-assembled in Seoul, accessories are constructed of premium Italian leather and aluminum hardware in both silver and gold tones suited to varying owner preferences. Matching leather pouches can store poop bags, treats and keys, while the patent pending Ray Harness features a built-in leash. The brand's website even boasts three curated dog playlists for multiple moods — Chill, Awakening and Rush.
An online and brick-and-mortar shop based in New York City, Dog & Co. carries a range of brands and styles to match any attitude. The store's in-house line offers versatile knitwear, and its extensive roster of stocked brands includes Dentists Appointment, Australian label Eye Of Dog (known for its adorable motorcycle dog vest) and Dusen Dusen. Create an eccentric, colorful wardrobe for your pet with graphic sweaters, leopard puffer jackets and sassy dog tag charms.
Online retailer For The Furry describes itself as a "boutique dedicated to the finer things for our four-legged friends." Founded by a Los Angeles-based dog mom, the brand's offerings exude Californian cool. Shop tropical print bandanas, ceramic dog bowls and leather aviator-style jackets by stocked brands including Huts and Bay, The Foggy Dog and Wolfpack NYC. The store also covers luxe grooming supplies such as soothing nose balm and argan oil shampoo.
Founder and CEO Parisa Fowles-Pazdro combines elements from her Swedish upbringing and fashion background for a polished collection of dog toys, accessories and clothing.  Sweaters knit with Aspen ski motifs, tartan bow-ties and Swarovski crystal collars are perfect for an uptown pooch. Your dog can even dress up as Olaf, Elsa and Sven with max-bone's collection of Frozen-inspired sweaters.
A veritable emporium of pet clothing, accessories and supplies, Muttropolis offers a huge selection of categories including shirts, dresses, jackets and even pajamas. An exhaustive range of styles such as embroidered collars, camo accessories and denim jackets will satisfy pups of all preferences. The website's "couture shop" collection is full of cheeky dog-friendly takes on Louis Vuitton, Chanel and Hermès to match label loving owners.
New York City startup Pets So Good exclusively stocks products designed by creative firms in South Korea, a country that, according to Brand Partner Sally Choi, is "a creative mecca we call our second home." The result is a highly curated online shop full of sleek, simple and functional pet products such as pastel collar and harness sets, sushi-shaped toys and sculptural dog beds made in collaboration with design studio Bad Marlon.
A former apprentice under designer Peter Som, Rita Li founded rororiri after struggling to find stylish yet comfortable clothes for her puppy, Rosie. The brand's clothing, bow ties and bandanas take an artistic approach with geometric prints, ruffle detailing and tie-dye techniques. A range of dog cardigans are detailed with gold buttons and arrive in styles both preppy and posh — we especially love the Eva cardigan, an adorable take on Chanel's classic tweed jacket.
Back in December, luxury online retailer SSENSE launched an exclusive collection of designer dog-wear by labels including Marine Serre, Thom Browne and Ashley Williams. Now, the site has a dedicated dog accessories category boasting luxe styles for pooches of varying sizes. Choose from a sporty puffer vest by Moncler Genius, a Barococo print Versace dog bed and a Burburry monogram hoodie for a truly pampered pet.
Streetwear lovers can dress their dog in matching get-up with Very Important Puppies, the brainchild of sisters Sabrina Albarello and Katerina Karelas. Boasting collaborations with GCDS, Heron Preston and NASA, V.I.P. offers miniature versions of streetwear staples including graphic hoodies and camo jackets. Heron Preston applies his signature bird print and logo to a range of separates (including a bright orange vinyl raincoat) and even poop bags, while GCDS x V.I.P. includes crystal logo leashes and a mini version of the brand's J'adore CGDS T-shirt.
A one-stop-shop for dog accessories, toys and treats, Wild One aims to make pets and owners' lives easier with simple and thoughtful design. Color-coordinated kits include essentials such as a harness, leash and poop bag holder and arrive in a range of eye-pleasing colorways — think millennial pink, coral red, navy blue and heather grey. Waterproof dog beds feature no-fuss design that suit any home decor scheme, while the brand's airline-compliant dog carrier mimics a stylish sports bag and even slips onto a suitcase handle.
Share this article