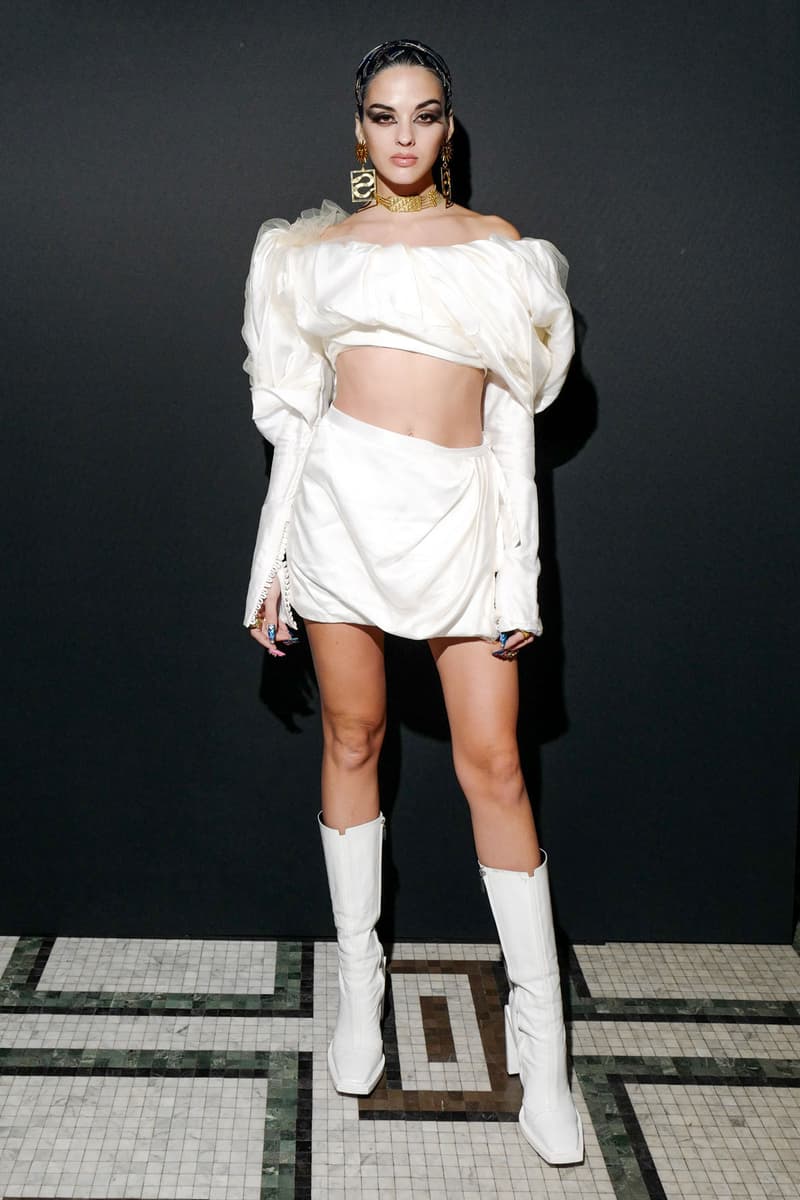 1 of 2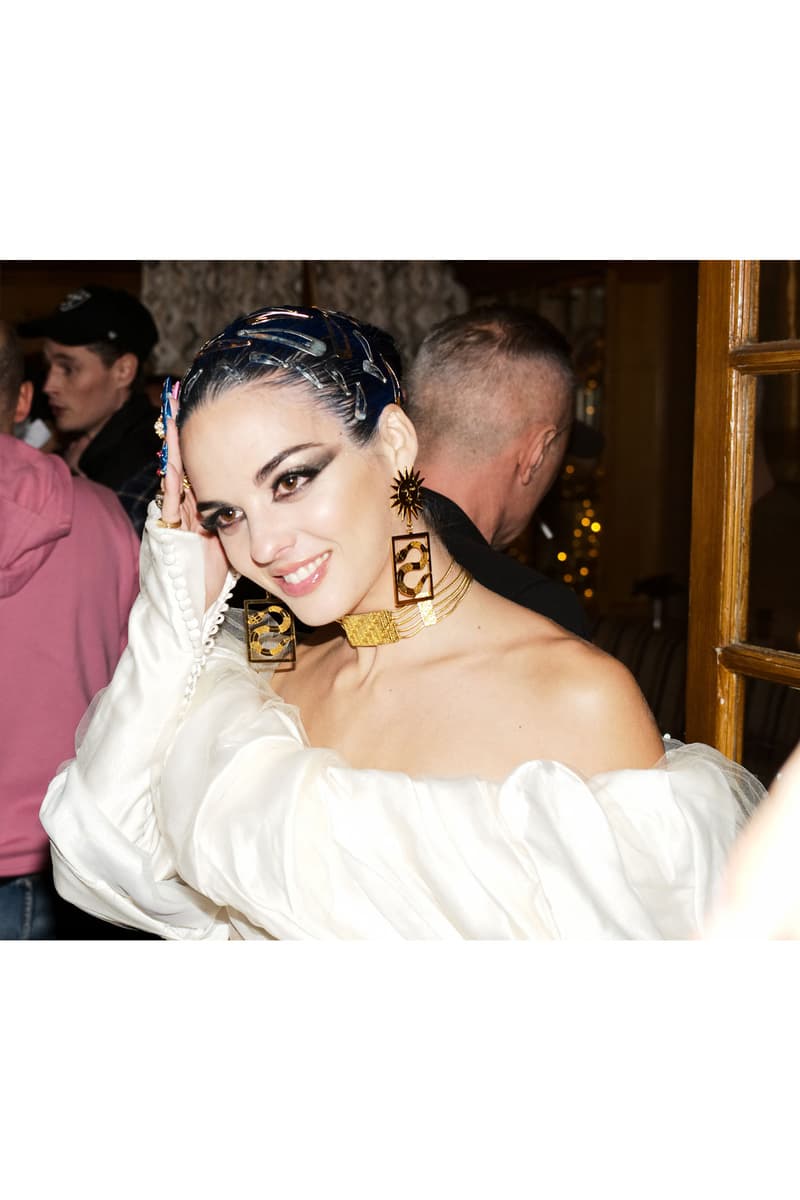 2 of 2
Beauty
Get Ready With Sita Abellan for Kim Jones' Dior Homme Fragrance Dinner at Paris Fashion Week
The model, DJ and jewelry designer breaks down her smokey beauty look.
Get Ready With Sita Abellan for Kim Jones' Dior Homme Fragrance Dinner at Paris Fashion Week
The model, DJ and jewelry designer breaks down her smokey beauty look.
Since her breakout appearance in Rihanna's "Bitch Better Have My Money" music video, Spanish model and DJ Sita Abellan continues to make an impression with her fearless street style, collaborations with streetwear and luxury brands — Fendi among them — and her own jewelry line, Lilith. Most recently, the multi-hyphenate has been traveling around Europe for Men's Fashion Week, including Dior Homme's star-studded dinner hosted by Kim Jones and Robert Pattinson in Paris.
For the Dior Homme Fragrance Dinner, Abellan paired a smoldering beauty look with an angelic all-white ensemble. A voluminous cropped blouse and matching mini skirt complemented statement earrings from her jewelry line, options from which she always travels with.
Read on for our interview with Abellan on how she achieved her statement hair and makeup look using Dior Beauty.
What are some of your Fashion Week essentials?
I always need my accessories and many types of sunglasses. I also wear my own Lilith jewelry line that I always bring with me.
How do you put together your outfits for each show and event? Did you plan your looks for the week ahead of time?
I organize my looks a few days before the shows. I select from pieces I like the most from the last show I've been to, or I bring my own clothes that I really like. So I will have some looks ready and depending on how I feel, I decide to wear them or not.
How do your makeup look and hairstyle tonight complement your outfit?
I thought that putting my hair back so you could see my neck and my chest would be very cool with the top I was wearing. I used many hairpins to create a sort of mosaic.
Then the makeup look was a strong, smokey eye to emphasize my expression. My makeup artist used the new Dior Forever Concealer and Dior Lip Glow oil — I'm obsessed with this product — for a natural but glossy lip.
In terms of fragrance, what kind of scents do you enjoy wearing the most for a night out?
I enjoy wearing white flowers, especially jasmine. The Jasmin des Anges scent from the Maison Christian Dior range is one of my favorites. Tonight though, it will be all about Dior Homme!
What are some runway trends that you're inspired by from Paris Fashion Week Men's this season?
Probably the cool streetwear details on classy tailoring. I think that's what I love most about men's pieces.
Share this article