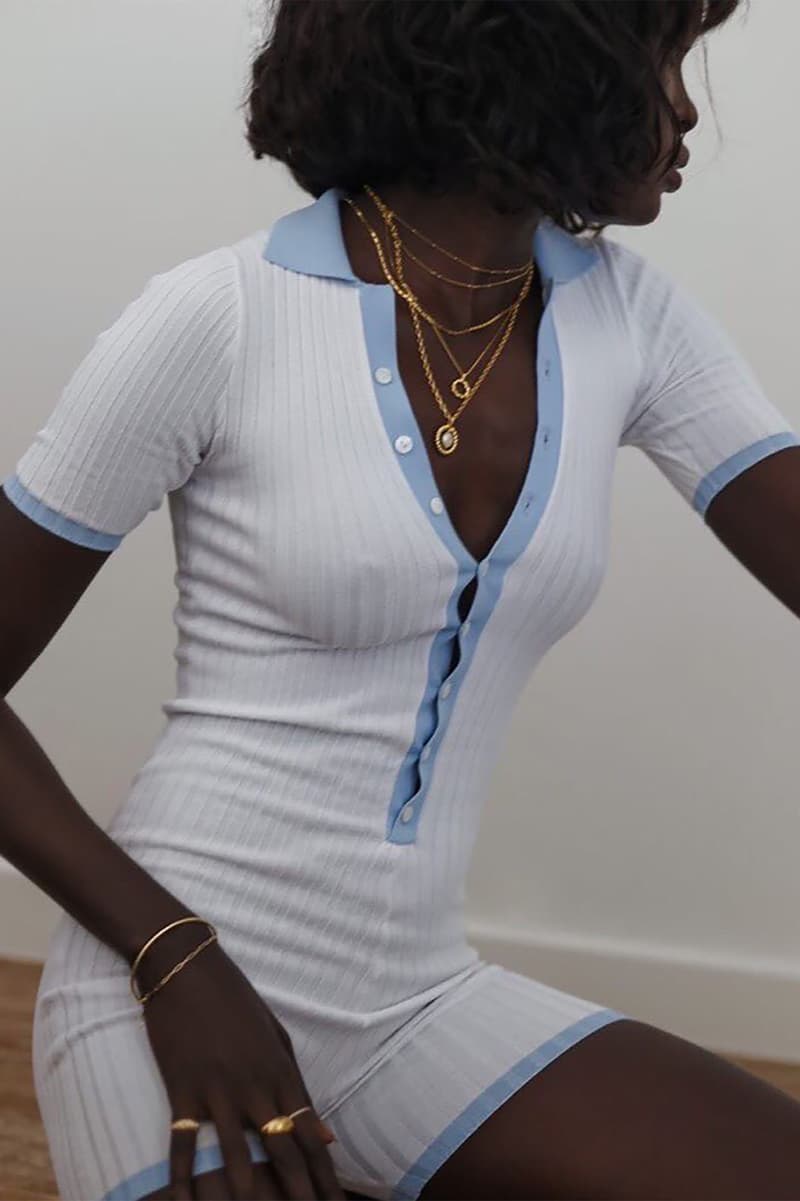 5 Sustainable Loungewear Brands That Are Making a Change
Stylish, ethically made silhouettes for everyday wear.
Fashion
5 Sustainable Loungewear Brands That Are Making a Change
Stylish, ethically made silhouettes for everyday wear.
Most of us can probably agree that loungewear has become our new daily uniform in 2020. From matching pajama sets to comfy fleece sweatsuits, the WFH wardrobe options are endless. And while we do have more time to shop online these days, we must not neglect fashion's negative impacts on the environment. To support small businesses amid these trying times while also helping protect our planet, we're highlighting some of the best sustainable loungewear brands that offer chic and ethically made styles ideal for everyday wear. From Aya Muse to Tekla, read on to learn more about our favorite labels.
While you are here, check out these cozy designer robes made for lounging.
View this post on Instagram
Combining the words "Aya" (meaning "colorful" in Japanese) and "Muse" (derived from the Greek word for "inspiration") for its name, Aya Muse is known for its minimal chic separates that can be worn both in and outside the house. The Los Angeles-based brand is dedicated to reducing waste and is constantly looking for ways to improve its sustainability efforts. Currently, the label is working on eliminating all single-use plastic in its factories, packaging and offices. "The main focus for us is making sure all our factories have ethical production structures and fair labor," co-founder and designer Tina Rodiou says. "All our partners are BSCI-certified. In addition, we like to keep ourselves up to date as the fashion world is constantly changing and there are always more and more ways to be sustainable."
Known for its versatile basics, Colorful Standard produces its garments in Portugal using the highest quality organic cotton — the material is grown without genetically modified seeds. Before launching its pieces, the brand spends countless hours on testing to create the perfect fit. The brand also pre-washes its pieces so that they will not shrink. Additionally, the company gives back to the community by donating five percent of its proceeds to its football club and foundation in the Democratic Republic of Congo, FC Masi Manimba.
View this post on Instagram
After witnessing the negative impacts the fashion industry has on the environment during a trip to India, Allie Cameron decided to make a change and create a sustainable solution. After learning more about organic cotton from local farmers, and spending a year in Bali, Indonesia exploring natural dyes and clothing production, Cameron established her label in 2016. HARA, meaning "green" in Hindi, develops its products with high-quality bamboo fabric and natural dyes. The pieces are all cut, sewn and packaged in Melbourne, Australia.
View this post on Instagram
Founded by Charlie Hedin in 2017, Tekla is a Scandinavian brand loved for its stylish beddings, towels and loungewear. Its newly launched unisex flannel sleepwear collection — made up of traditional pajama silhouettes — is woven in 100 percent organic cotton that has been brushed, offering a soft, warm feeling for all-day comfort.
View this post on Instagram
Every year, Underprotection releases two main collections and two smaller mid collections that feature lingerie, loungewear and swimwear made from sustainable fabrics and produced in certified factories. The Danish label constructs its products with recycled polyester, recycled wool, Tencel lyocell and organic cotton, and packages them in recycled or biodegradable paper and polybags. Its loungewear offerings consist of an array of styles, including jumpsuits, kimonos, robes, knitwear and more.
Share this article