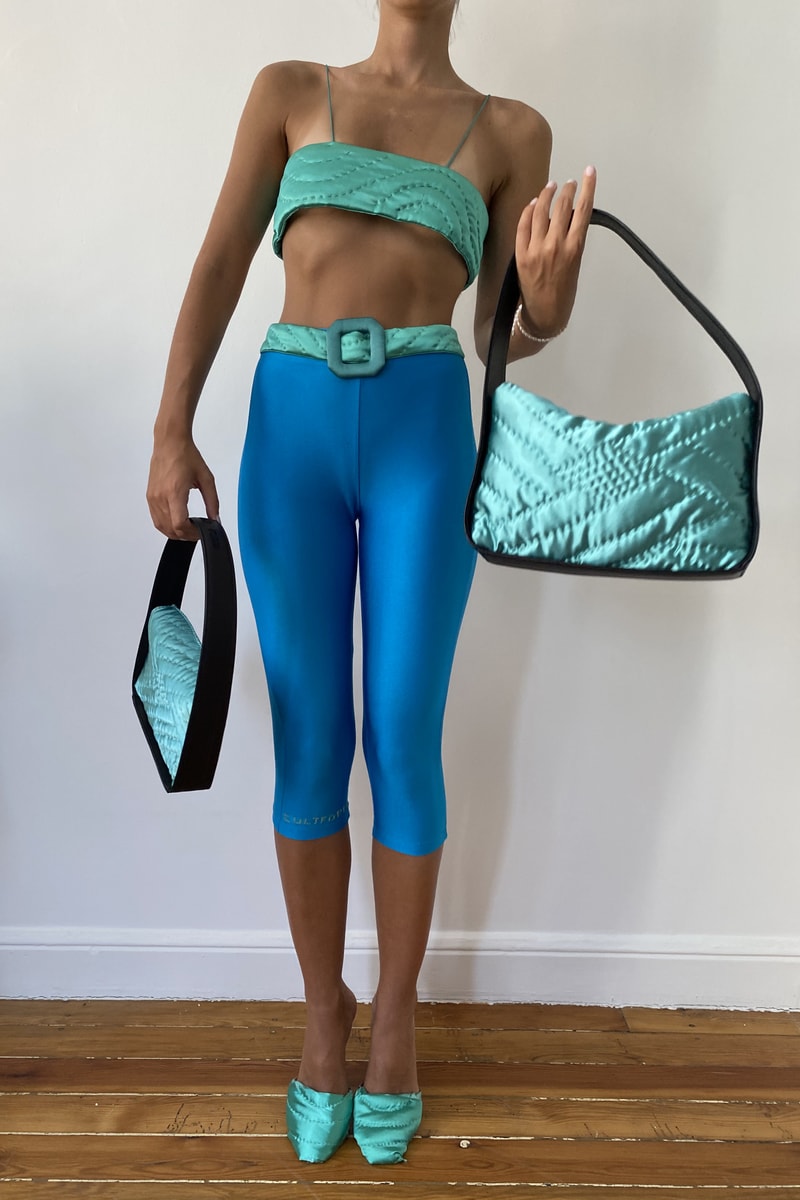 1 of 8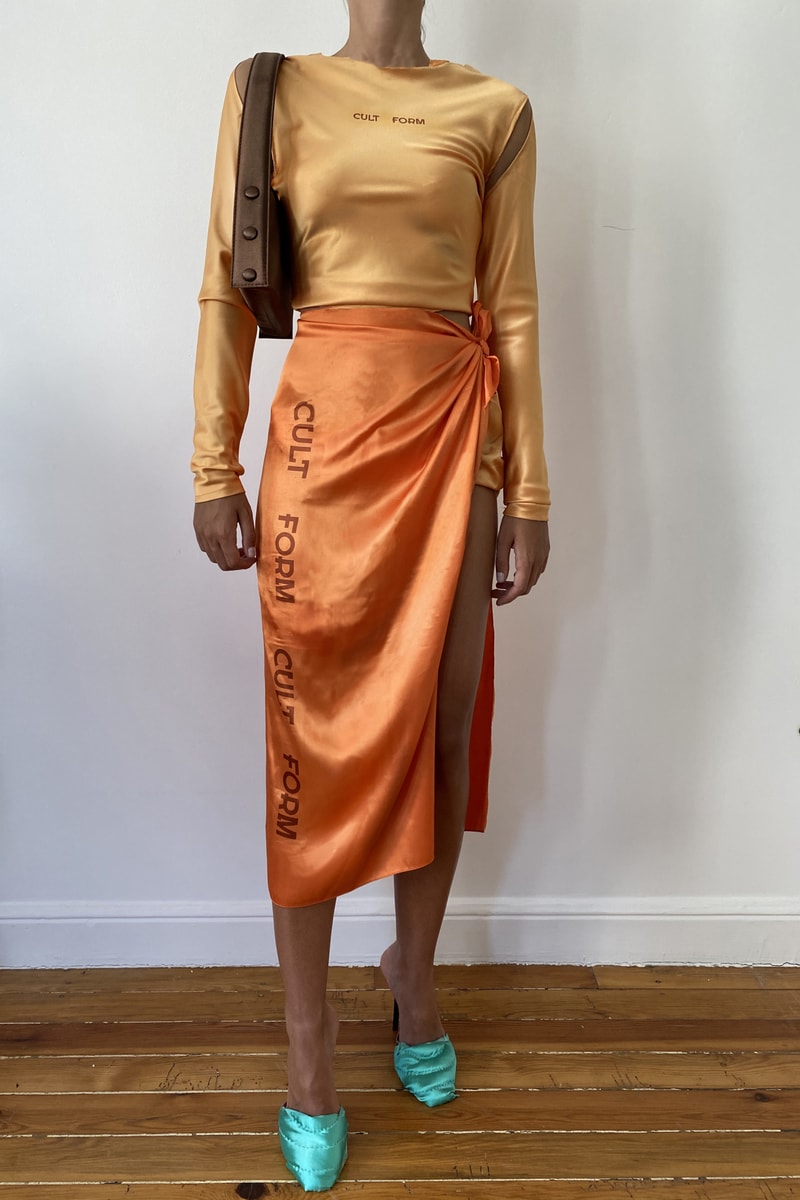 2 of 8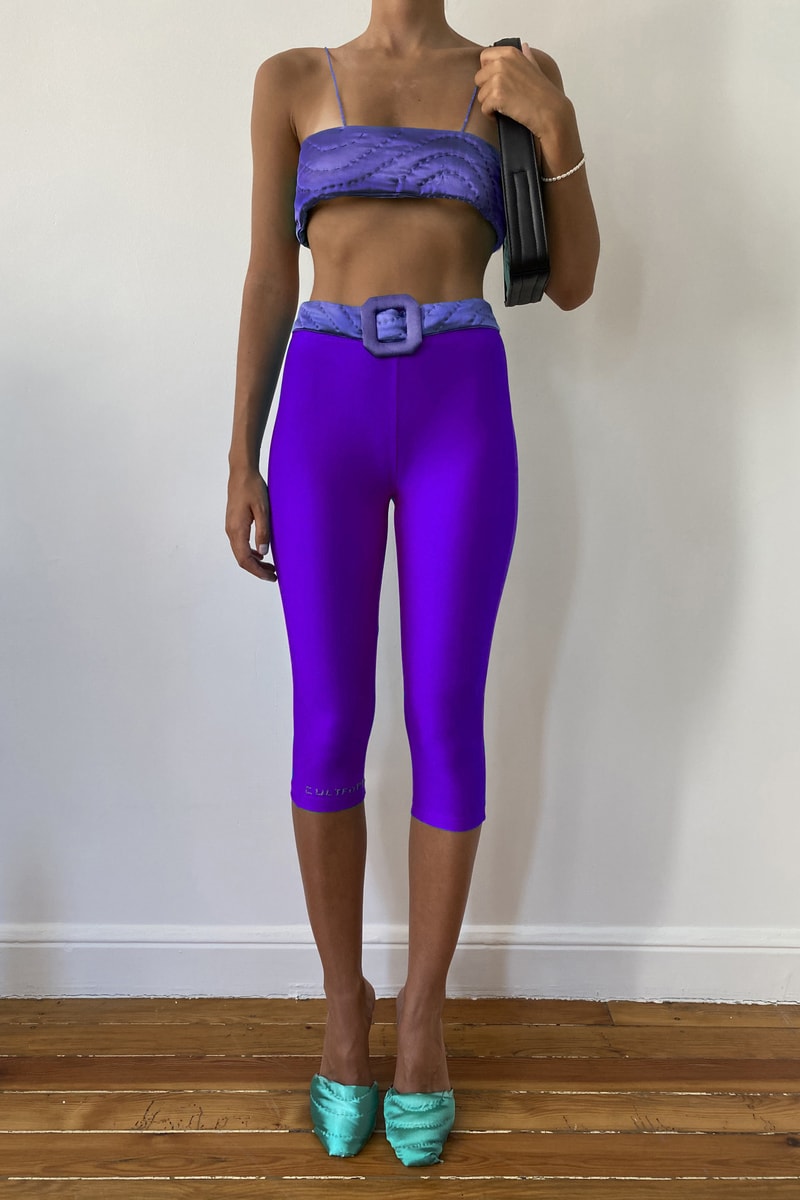 3 of 8
4 of 8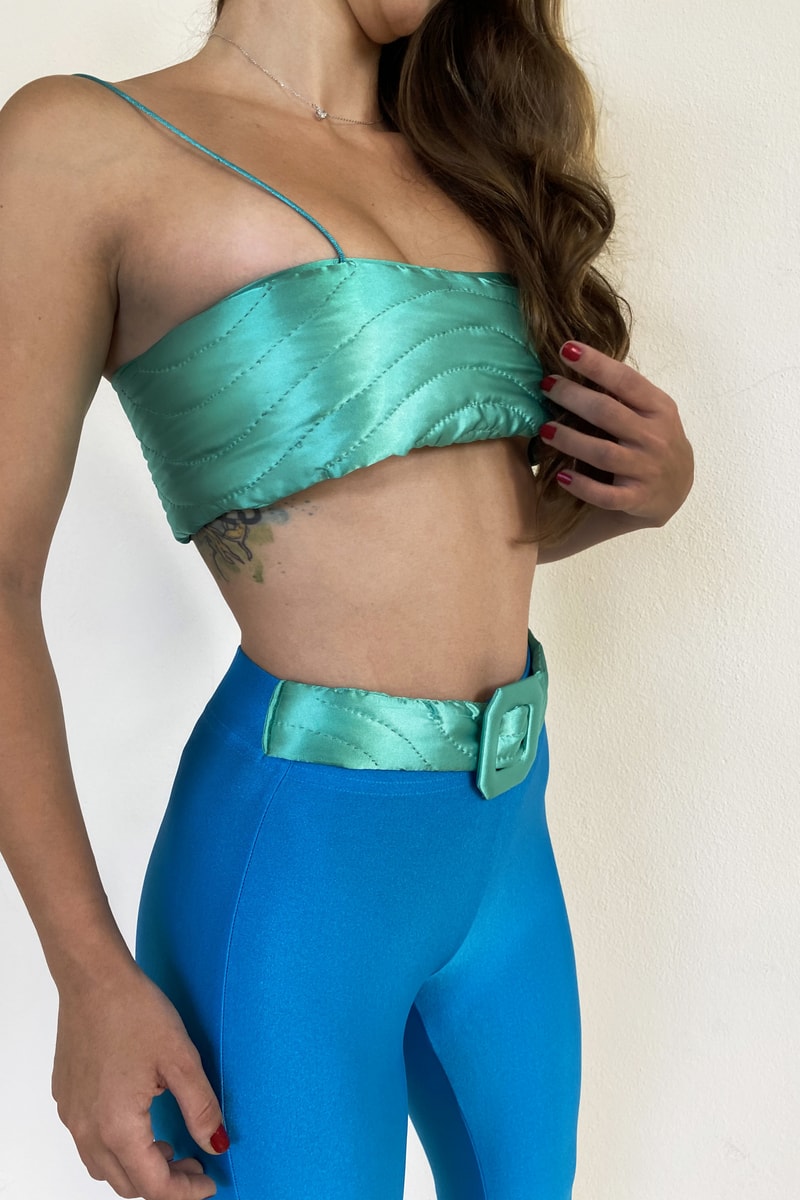 5 of 8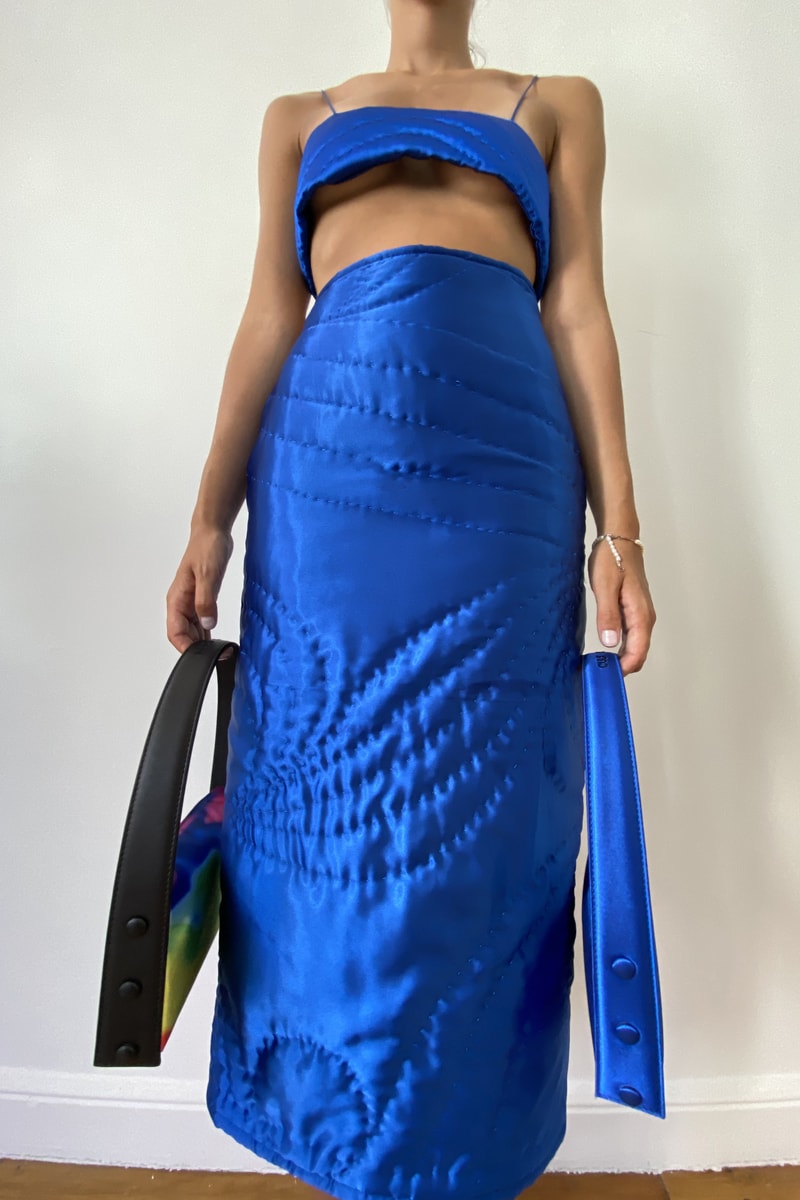 6 of 8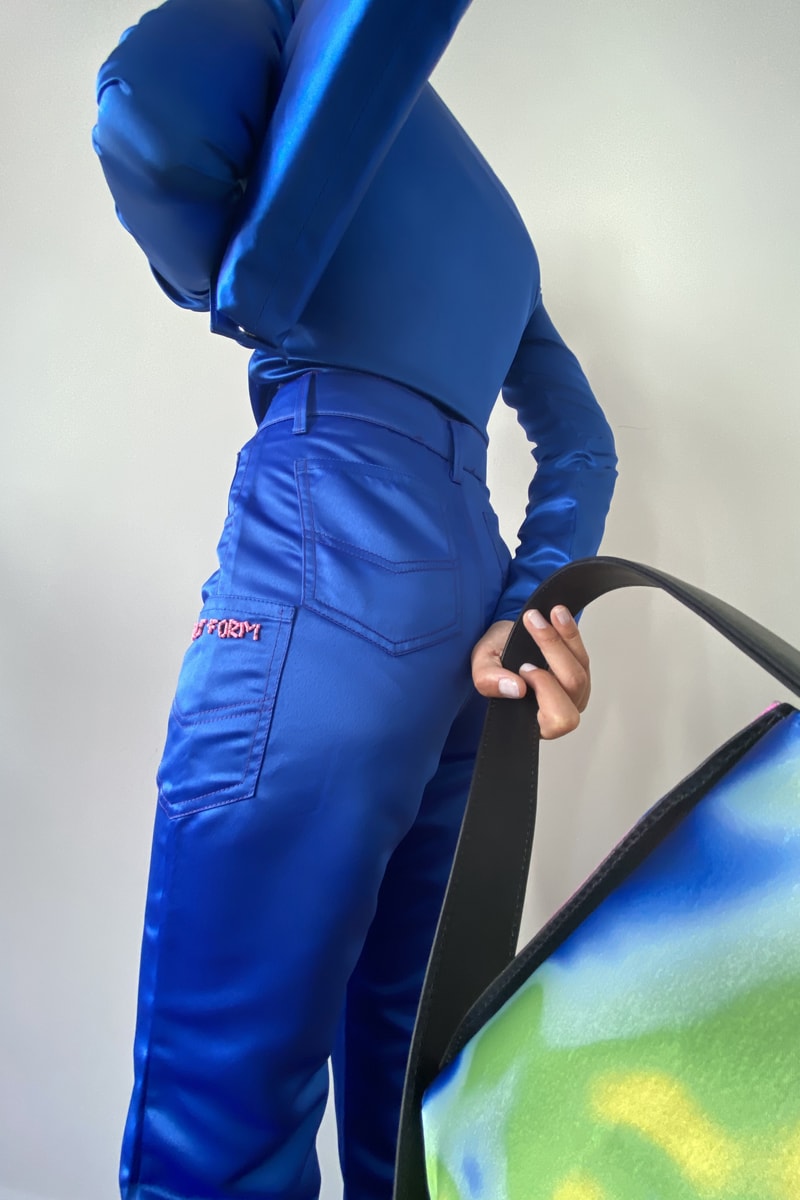 7 of 8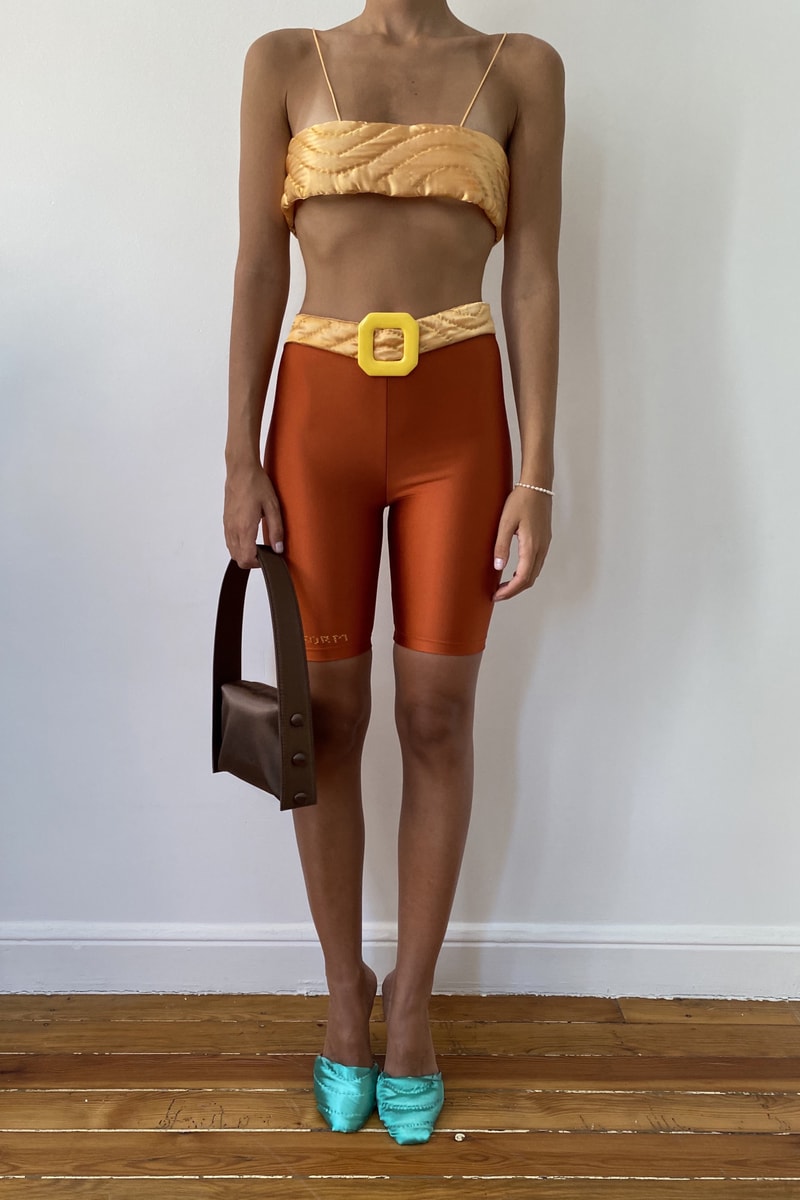 8 of 8
Fashion
Istanbul-Based Label Cult Form Is Going Worldwide
Meet the label using traditional techniques to craft contemporary clothes.
Istanbul-Based Label Cult Form Is Going Worldwide
Meet the label using traditional techniques to craft contemporary clothes.
In a time where social media is able to take a small brand and skyrocket it into fame, the possibilities are endless. Once a piece gets traction across the internet, it will sell out immediately. That's pretty much what happened to Istanbul-based label Cult Form and its padded bralette tops in shiny colors.
I first came across the label on Instagram, and was instantly in love with the label's 80s disco influences that have been combined with traditional techniques dating back to the early 1800s. There's no doubt that the label is about to go global, and following Cult Form's Yorgan collection we had the chance to speak to the founder about everything from the inspiration behind her brand, to difficulties faced during COVID-19.
Keep reading below for our interview with Cult Form, and don't miss the label's Instagram here.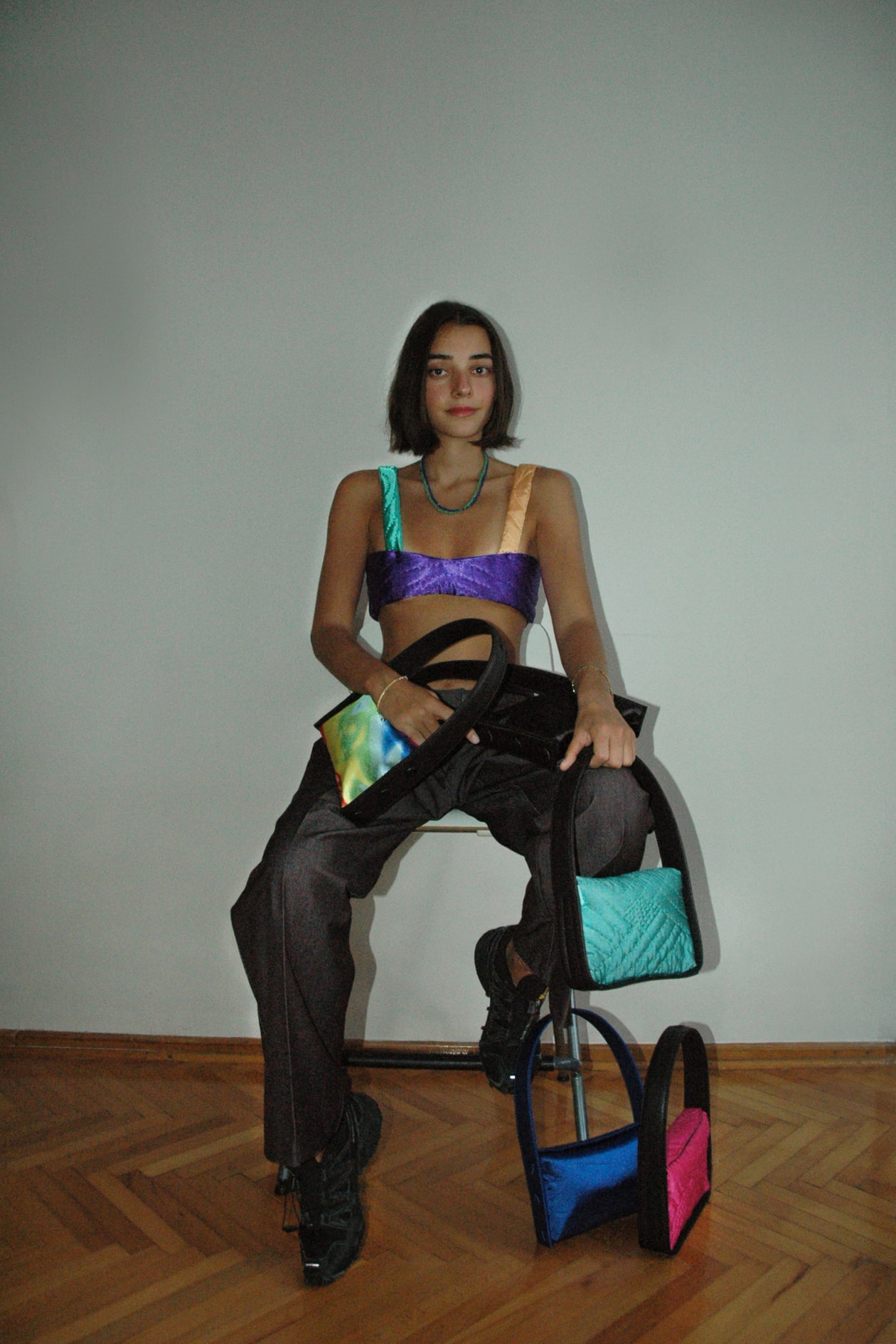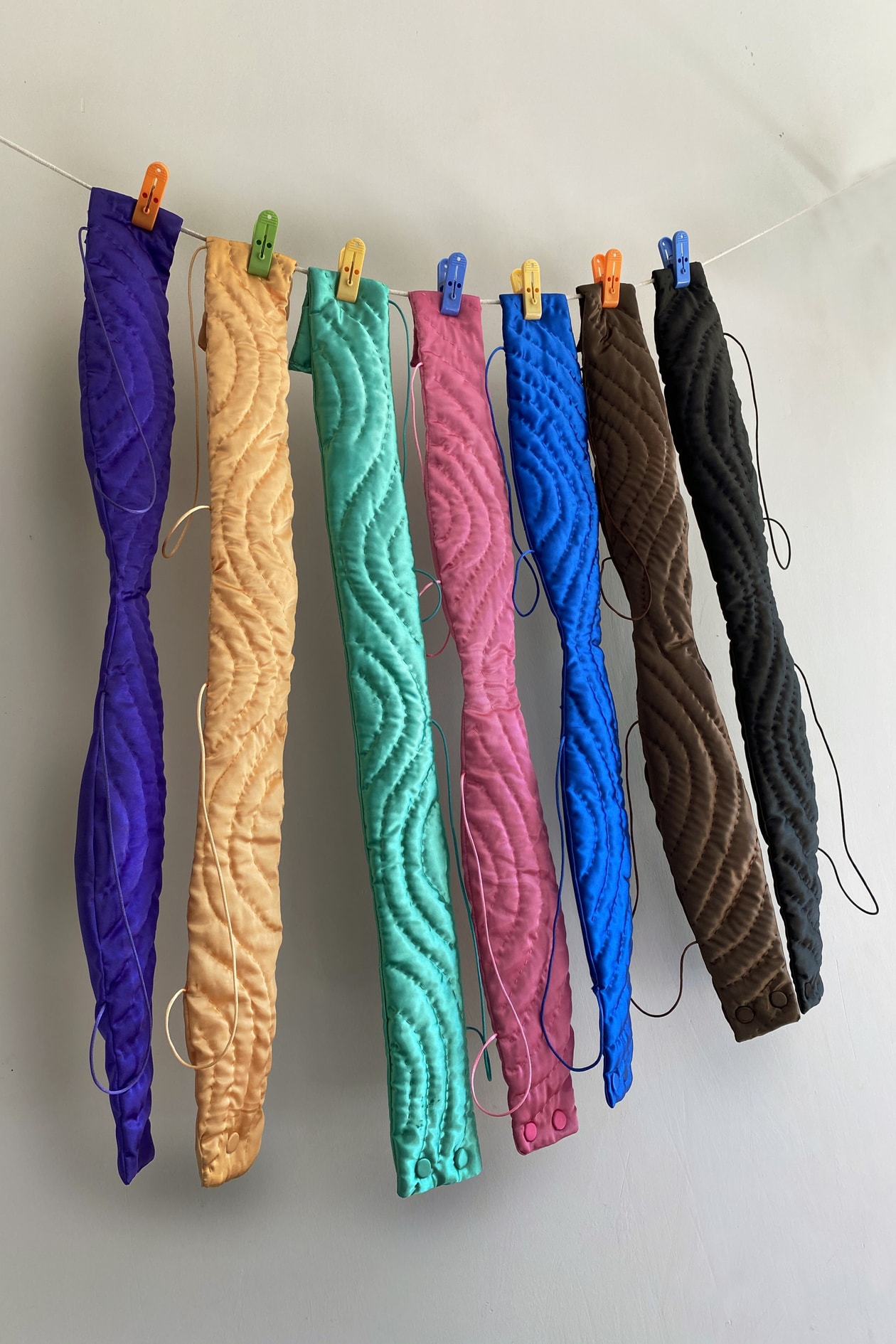 How did Cult Form start?
I set up Cult Form in 2017 in Istanbul, however my decision and determination to be a designer was in me as an infant. I was born into the textile sector. My grandpa was designing special and divergent bags and producing them, while my mother had a fashion house which she would design haute couture for. My childhood passed in the fashion house. After school I would go there and do my home work, surrounded by designs. My favourite activity was drawing. I would gaze at my mothers designs and translate them in my own visual language on paper. Frequently we would also visit my grandpa's atelier and spend time there. One of the sharp memories I have is a strong scent of leather. All members of my family have always been keen on hand made production techniques, while setting up Cult Form this was my source of deriving inspiration.
How would you describe the brand DNA?
My main purpose with Cult Form is merging the cutting-edge forms with the traditional hand made arts; combining the techniques lead by the craftsmen with the Western culture and producing an end product which keeps its creative vision to itself while keeping the originality. My interest for crafts was the thing that pushed me for the deep search of alternative production mechanism for Cult Form.
Where does your inspiration come from?
Cult Form derives its most inspiration from the arts, artists and crafts. Handmade products and antiques have always caught my attention because the quality and its own specific identity can't be reached by any other production method. It's the ultimate luxury. I have a strong perception that the handmade is a higher level luxury.
In my latest collection I focused on the Yorgan craft. With Cult Form I put an emphasis on Turkish traditional hand crafts' sustainability. Yorgan is a Turkish traditional craft which has a history with roots in the 1800s. Yorgan technique is a handmade craft where details are being transferred with a Yorgan needle onto satin fabrics which have been filled with cotton inside. Cult Form, is reminding us of this special Turkish craft which has been stuck in a certain historical period, by deriving inspiration from it for the SS21 collection with the aim of embracing its value again.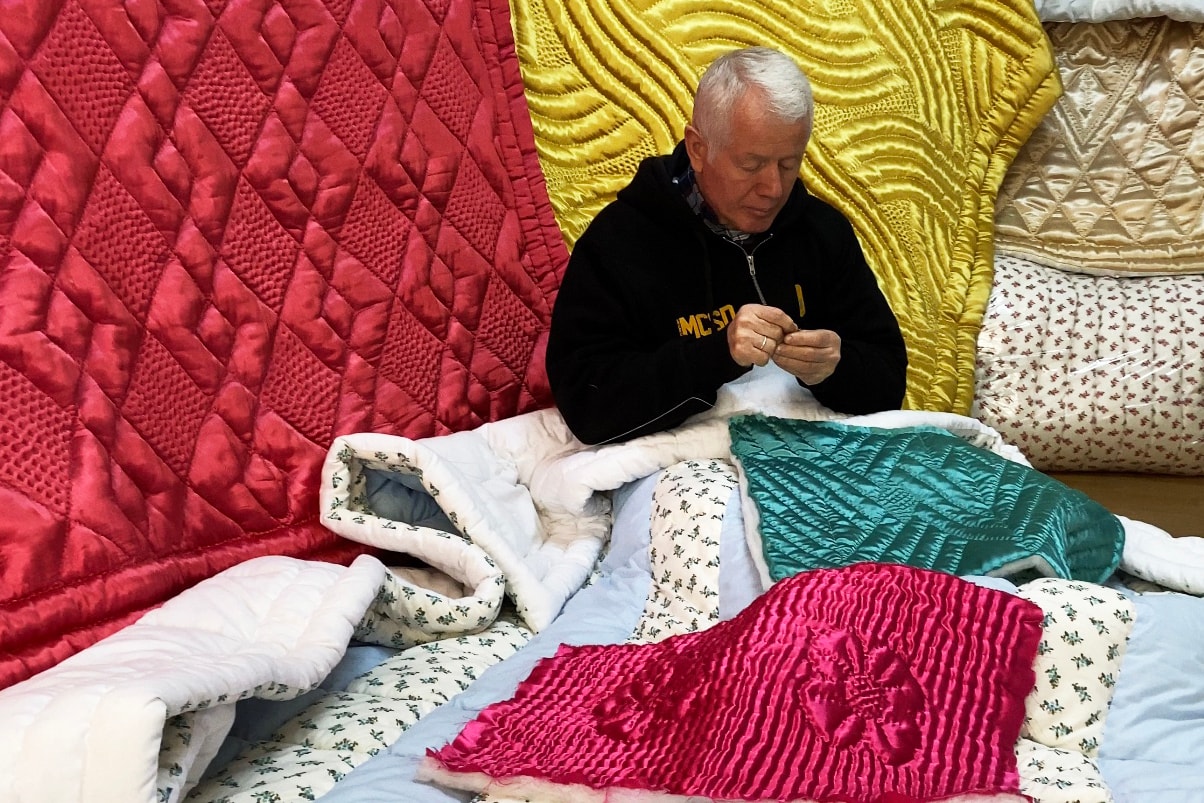 How has social media played a role in building and growing the brand?
In those tough times we are living in, social media has played a very crucial role. Thanks to the social media our position on the map isn't important anymore. It gives a chance to present your creations and actions to everyone. I was able to introduceCult Form to the world thanks to social media. Of course, it is super vital to be aware of how social media should be approached.
How does the labels Istanbul heritage influence the pieces?
Istanbul has played a major role for me and my designs, as a source of inspiration. It is a city which has hosted a wide variety of civilizations. As a result, you can find marks left by different cultures and read their stories. The Yorgan collection is an idea which was born while wandering through the historical streets of Istanbul where you can find a lot of Yorgan shops. In front of a glass see-through vitrine, they craft colorful blankets by using the Yorgan technique in front of the passing people as if they were the audience. Therefore, if I'm searching for inspiration for my collection, I wonder around the Grand Bazaar where I seek it; small shops with a variety, from materials to jewelry, with products made in the most traditional ways.
What were some of the challenges you faced during the COVID-19 pandemic?
During the COVID-19 the biggest problem I faced were my concerns of the future. During the time I spent lockdown, I had a chance to research a lot and make new decisions on my approach. Actually, I can say that the growth process of Cult Form took place in the COVID-19 pandemic period. In this procedure, the biggest obstacles was reaching out to production places and secure materials.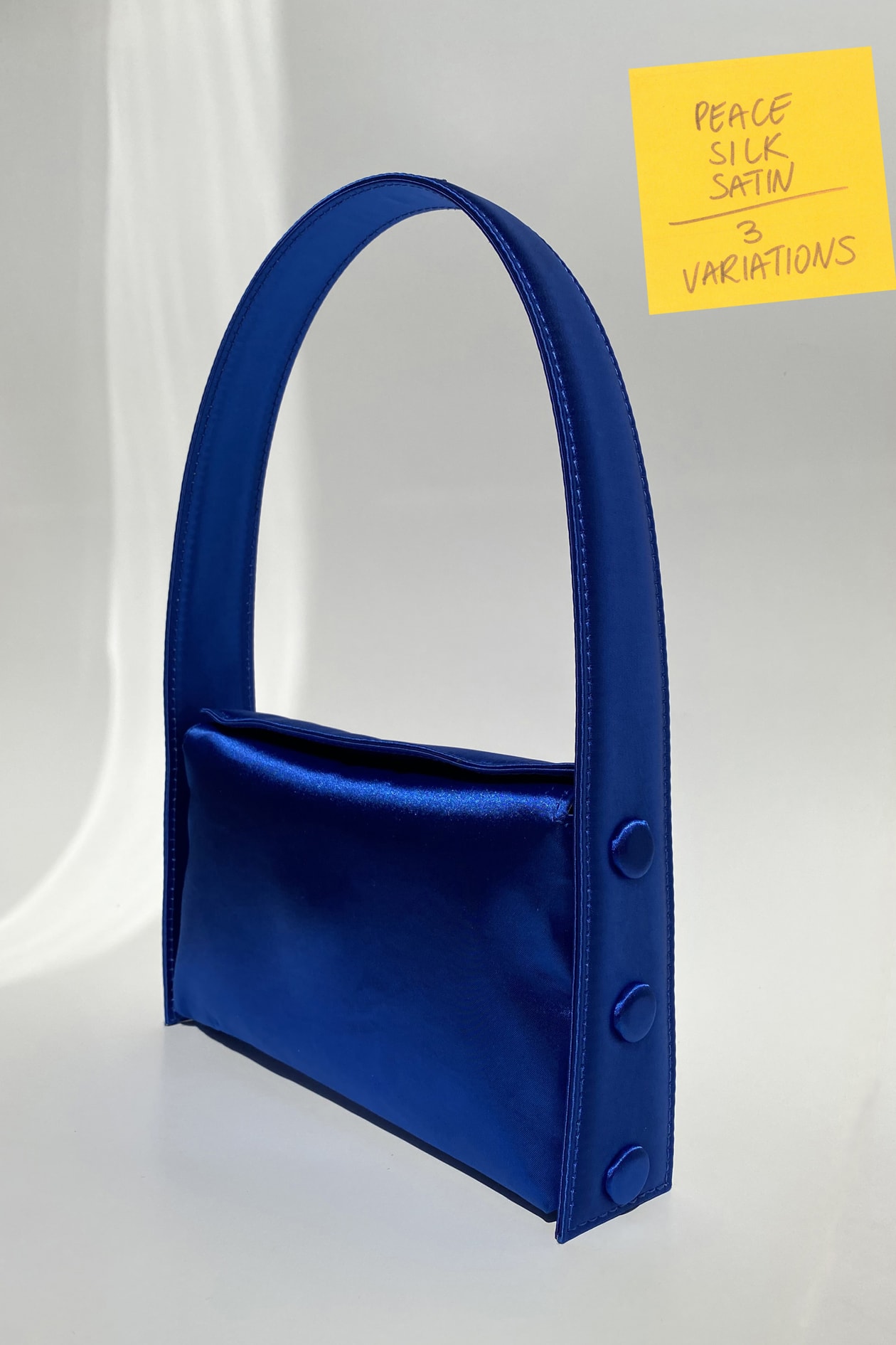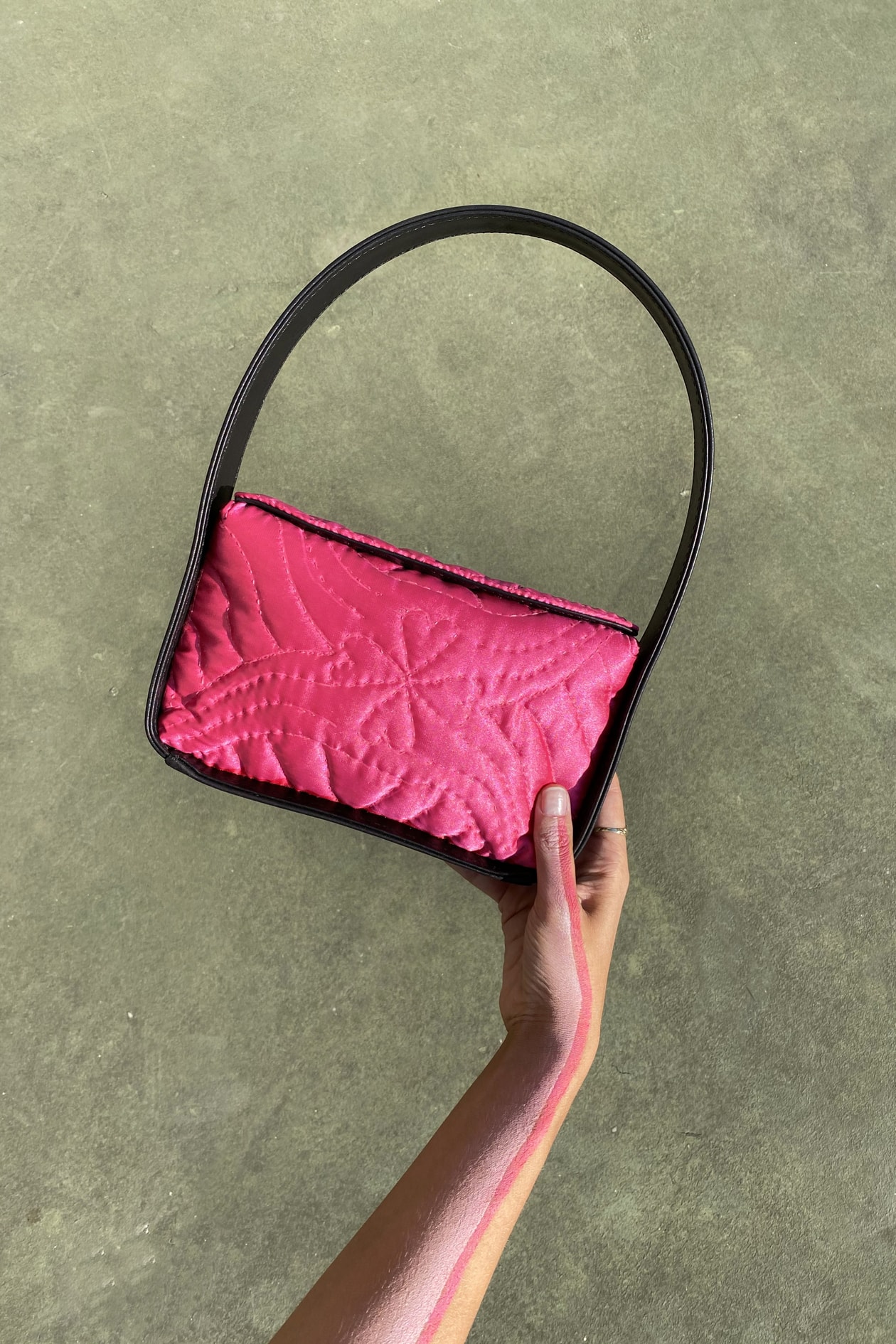 Where do you see the label in two years? What are your goals?
In such a blurry period, I don't know how right it is to make future plans. The actions I have taken until now have their roots a long time ago, and are things I have dreamed of working on before. That's why I never stop dreaming and I would like to mention it a bit. In the upcoming two years, my plan is to discover many different crafts, travel to the places where they were born, understand them and use what I have learned in my collections. For instance, India is a mother to so many crafts. It's my next target after Turkey. Bringing the forgotten crafts back to the surface and reminding people of their beauty. As a result of this, I would like to bring those crafts alive and also provide job opportunities. I would like to set up an NGO. A co-operative structure with equality and great working standards.
What advice would you give to young creatives looking to start a brand?
For new and young designers I would strongly advise to decide on the real sources of inspiration and passion before going into the process of design, as this will be a prominent indicator of what kind of path to follow.
---
Share this article