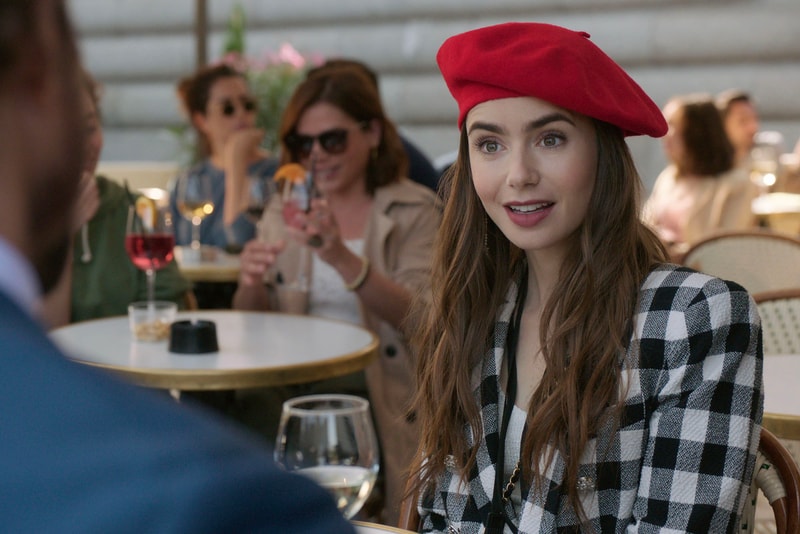 1 of 3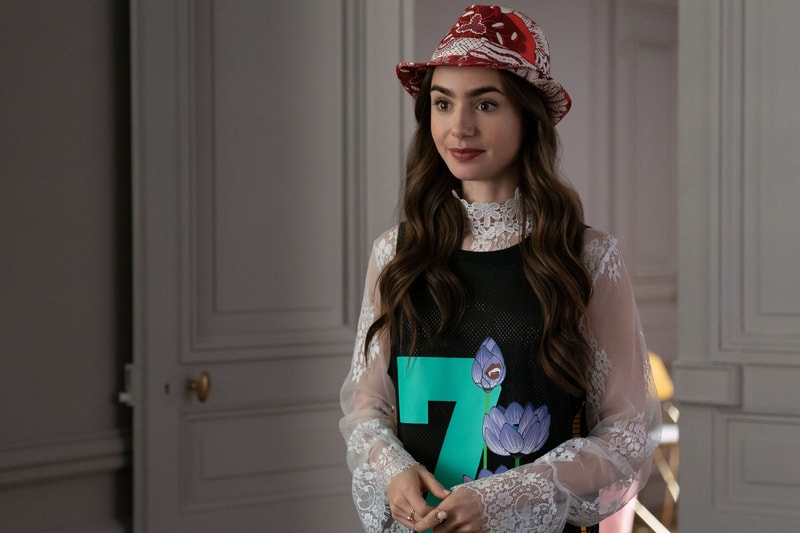 2 of 3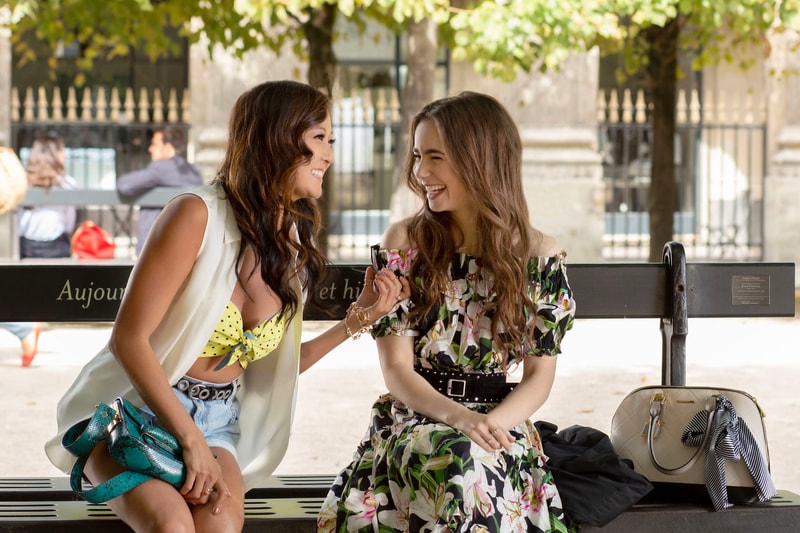 3 of 3
Why Does Everyone Hate 'Emily in Paris?'
Pourquoi?
All of last week, my Twitter feed was populated with people talking about a new Netflix show starring Lily Collins called Emily in Paris. Centered around a young American social media strategist who moves to Paris for work without speaking any French, nor having ever been to Europe, the show is a cheesy and light-hearted watch as we follow Emily navigate the harsh industry. From mean colleagues to sexy suitors, we're in for a ride.
Following the show's release on the streaming platform, it was as if it exploded out of nowhere. All of a sudden everyone was talking about it, discussing how Emily unrealistically goes from less than 500 followers to an influencer with 20K in a matter of days, her over-the-top outfits and the cliché plot – all being valid critiques – especially from the real-life fashion crowd. It seemed as if the quirky show had really hit a sore spot.
After binge watching the show, I do see where the some of the critique comes from, but I by no means understand the anger. Yes, the show is highly unrealistic, portrays the French in an incredibly stereotypical way through characters like Emily's Devil Wears Prada-inspired boss Sylvie, her many male suitors and colleagues, but the show is fun. Emily's positive outlook and can-do mentality takes her from being a fish out of water, to securing some of the biggest clients her marketing agency has taken on, all in a matter of months (weeks?), and her success is one that is rarely seen within the cut-throat fashion industry.
Some of the frustrations clearly stems from jealousy and anger seeing Emily progress so fast within the industry, and that she is able to get what she wants with barely any roadblocks along the way. She's young, she's bright and she's willing to work, and that's what most of us were like when we first entered the industry. It takes a lot to "make it," and even more to be able to praise someone else's success, and seeing Emily romantically dance around in Paris reminds us of all the long nights, mean people and gatekeepers that we've all met whilst navigating through the industry ourselves. Someone like Emily would be dragged through the dirt until their mentality completely changes, and they begin to obey those who make the rules. In her case, this would have been her boss, Sylvie.
In a time where young people rarely get opportunity to shine, Emily in Paris is a fresh take that romanticises both the industry and Paris. Who doesn't want to eat a pain au chocolat by the Seine and drink a glass of wine with every meal? It may stray far from reality, but for those that still have hope that the fashion industry will one day become more open and positive, the show is a breath of fresh air. Also, seeing on-screen female success always does the trick for me. I'd rather empower Emily than trash her for being good at her job and trying to make change at the snooze-fest that is her agency.
Before I conclude, I also need to talk about the outfits. I adore the way that Patricia Field has translated Emily's wardrobe into an extension of her personality; somewhat over-the-top and out of place, but always chic and put together. Field has nailed each of the character's wardrobes, introducing plenty of Chanel and luxury labels to convey the allure of Parisian fashion, whilst mixing them with brands like Off-White™, Marc Jacobs and surprisingly, Hood by Air. The usage of stereotypical items like the French beret and the Eiffel tower keychain emphasizes Emily's naive and exciting outlook, to her, everything about Paris is just like in the movies. The talented costume designer was previously nominated for an Oscar for her work in Devil Wears Prada, and her signature touch and unique eye has created a wardrobe filled with everything from Maison Margiela Tabi boots to vintage Dior caps for Emily. Point is, she knows what she's doing.
At the end of the day, Emily in Paris may be the most unrealistic depiction of a social media strategist's rise to fame and a young girl trying to make it in a harsh, backstabbing industry that is run by old people, but it is making a statement. "It's a cliché, but it's also a fundamentally human scenario. In the end, it's all about Emily's attitude; she just gets through it, and she does it with a little bit of humour," Lily Collins told British Vogue in an interview, and that's just it. It's a cliché, but it is one that is aspirational and sometimes comical, that we can all look at and say, "Damn, I wish it had been that easy."
---
Share this article