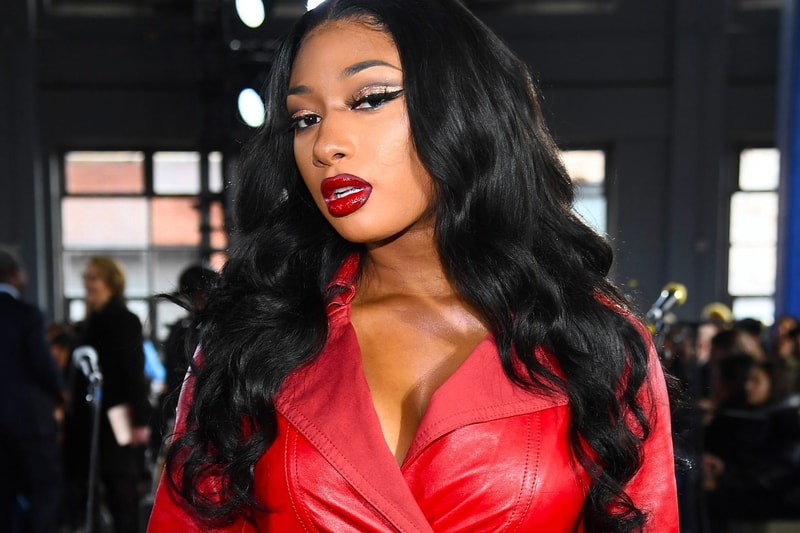 Music
Megan Thee Stallion Pens Essay on Violence Against Black Women
The rapper touches on being shot by Tory Lanez.
Megan Thee Stallion Pens Essay on Violence Against Black Women
The rapper touches on being shot by Tory Lanez.
An outspoken advocate for the Black community, Megan Thee Stallion has written an essay for The New York Times on the violence and disrespect that Black women constantly face. The rapper, who was ridiculed and questioned across social media after being shot in the foot, addresses her own brushes with violence as well as the upcoming election.
"I was recently the victim of an act of violence by a man. After a party, I was shot twice as I walked away from him," Megan states. "My initial silence about what happened was out of fear for myself and my friends…The way people have publicly questioned and debated whether I played a role in my own violent assault proves that my fears about discussing what happened were, unfortunately, warranted," she adds, noting that Black women are often labeled as angry or threatening when they stand up for themselves.
The star also points out that, despite being overlooked by the majority of political institutions, "Black women are expected once again to deliver victory for Democratic candidates," referencing the upcoming presidential election. "We have gone from being unable to vote legally to a highly courted voting bloc — all in little more than a century," she writes. Megan later references vice presidential candidate Kamala Harris and remarks that, no matter how the election turns out, Black women will still have to fight for themselves:
"…My hope is that Kamala Harris's candidacy for vice president will usher in an era where Black women in 2020 are no longer 'making history' for achieving things that should have been accomplished decades ago. But that will take time, and Black women are not naïve. We know that after the last ballot is cast and the vote is tallied, we are likely to go back to fighting for ourselves. Because at least for now, that's all we have."
Head to The New York Times website to read Megan Thee Stallion's full essay, "Why I Speak Up for Black Women."
Share this article