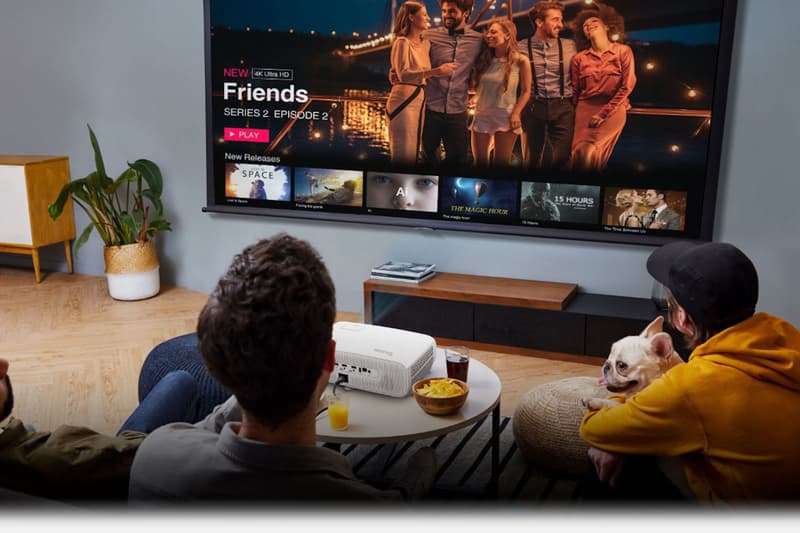 1 of 3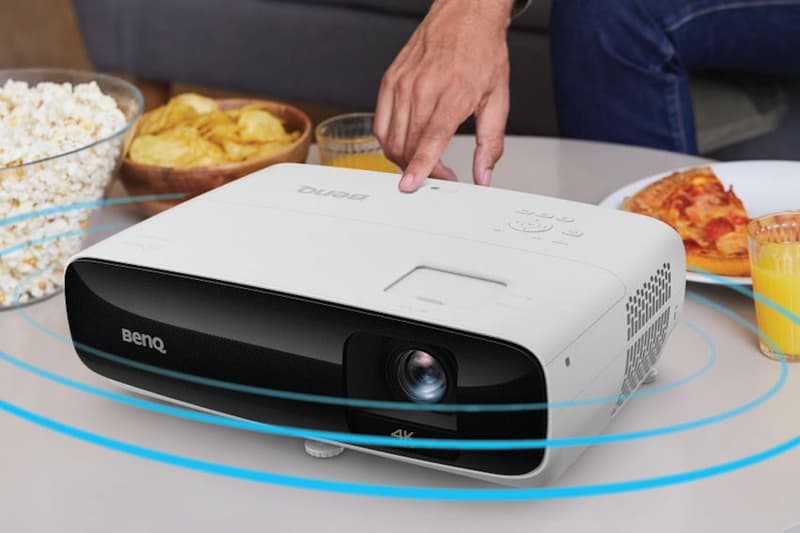 2 of 3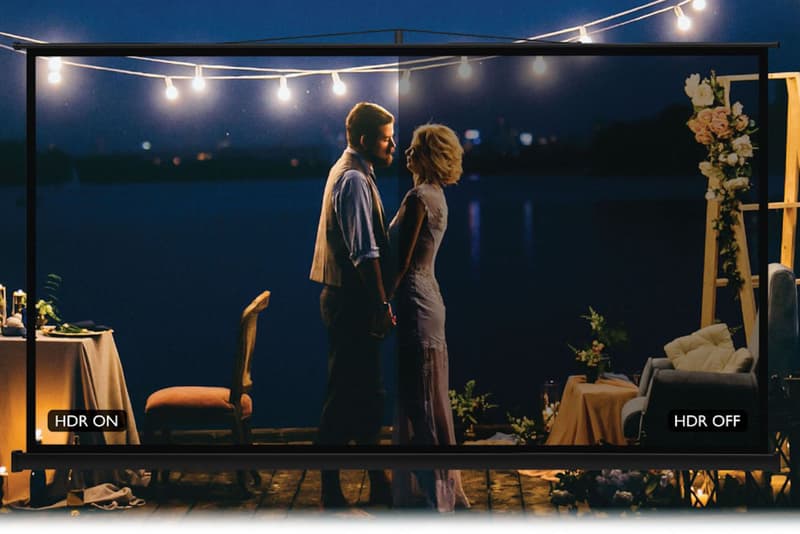 3 of 3
Tech
Here's How to Seriously Upgrade Your Movie Nights
Say goodbye to your TV, and hello to a projector.
Here's How to Seriously Upgrade Your Movie Nights
Say goodbye to your TV, and hello to a projector.
I, like most people, spent four months in lockdown earlier this year. No restaurants, seeing friends or going out, just time spent at home. As the COVID-19 pandemic impacted the world, many of us began looking for ways to elevate our life at home, and for me it was the idea of an at-home cinema.
Here's the catch: I live in London. Flats here are small, rents are high and space is limited, meaning that my dream of Kim Kardashian's Calabasas screening room is miles away. But what if I didn't need a full room dedicated to the cinematic experience, what if I could incorporate it into my daily life? This is where the idea of a projector sprung to mind, and I quickly did research to learn about the many different options on the market. Spoiler alert: there are a lot.
With prices ranging from about $450 USD all the way through $100,000 USD, I decided to aim for something (relatively) budget-friendly but something that also came with good enough quality to play games and watch movies in HD. This is where BenQ's TK810 projector comes in. Retailing at approximately $1,250 USD, the projector is a 4K HD Smart Projector, which means that services like BBC iPlayer, YouTube and Netflix are available through the gadget's Aptoide TV app and is all connected through your wi-fi – just like your average TV.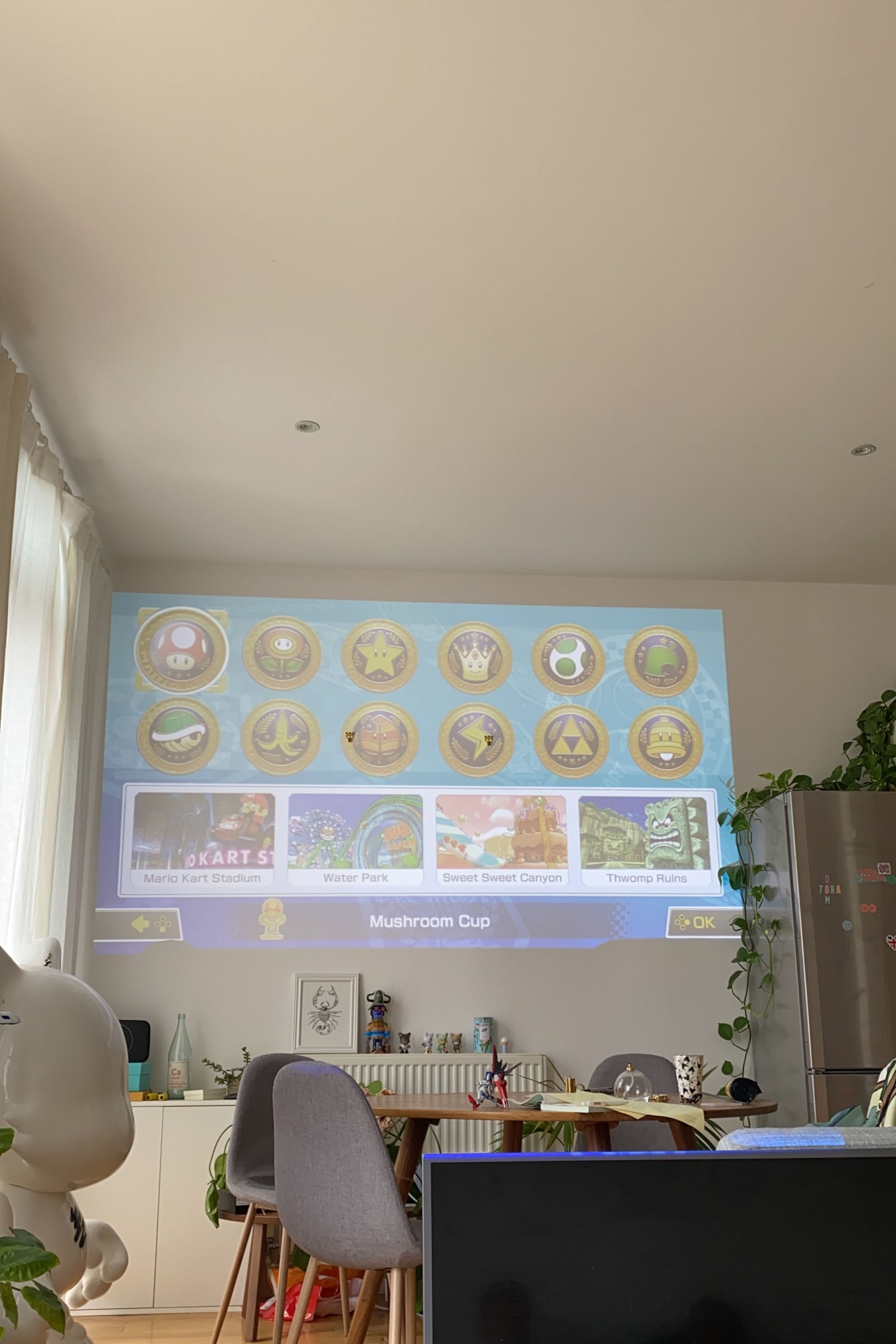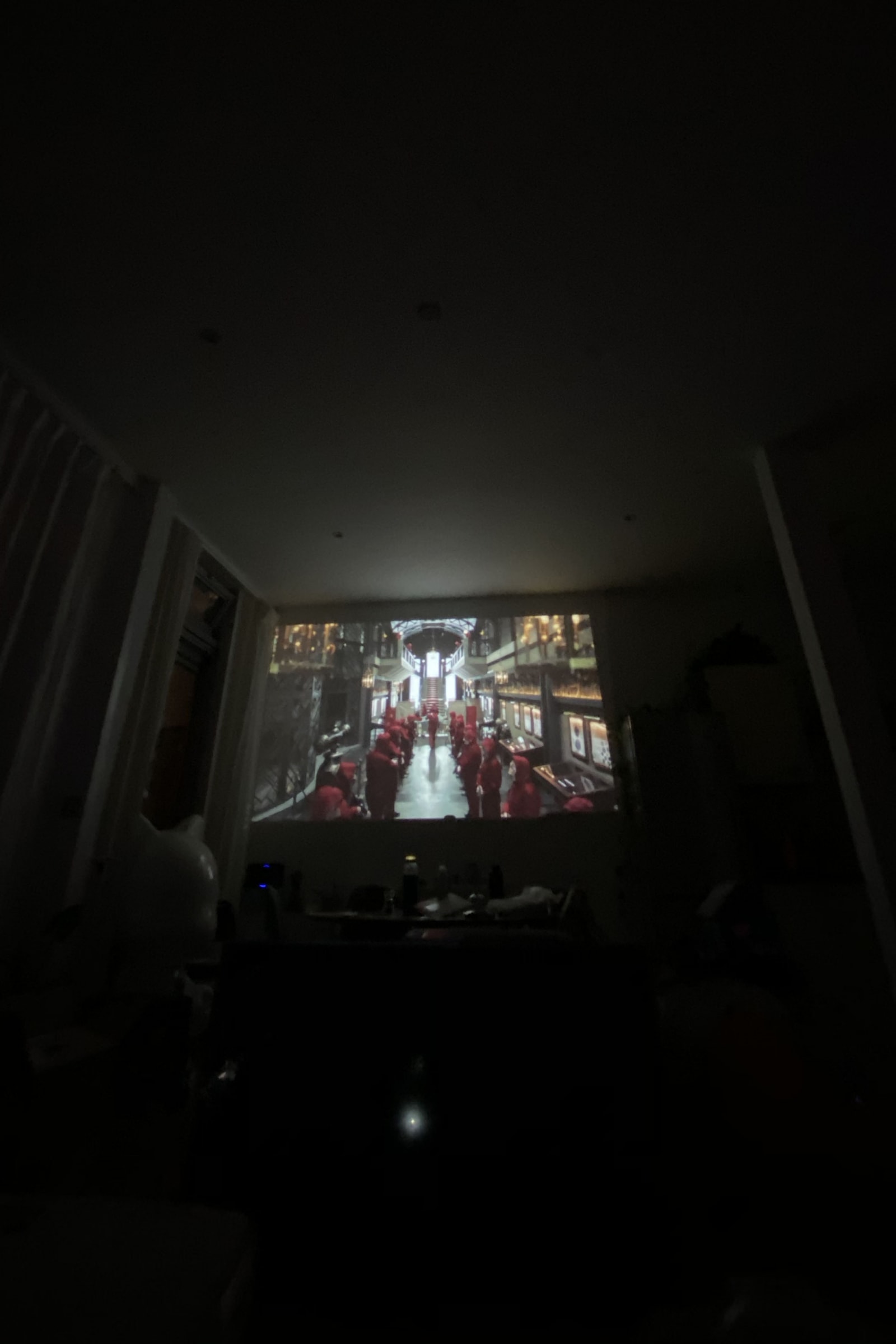 Projector display during the day vs. at night
When it comes to technology, I'm definitely not a snob. I didn't even own a TV for the longest time, so needless to say I was beyond impressed by the quality of this projector. Delivering 8.3 million pixels to the screen, the 4K technology makes the projector suitable to use in daylight as well as at nighttime (with the display obviously improving at night). Personally, I don't own a projector screen to project onto, I've been using one of my white walls in my living room which works just as good. Whether it is playing Mario Kart during the day or watching Money Heist at night, the BenQ TK810 really deliveres.
Backsides? The projector is quite big, and needs to be propped up in a good spot to deliver the best visuals. I didn't encounter any major problems, except a small amount of flickering when the projector was used on its highest resolution which could be solved by exiting the so-called "cinema mode" and reverting back to normal play. The internal speakers are also decent, but occasionally cut out when played through HDMI.
All in all, creating my own "at home cinema" was one of the best things I've done. It has really changed my viewing experience, and I cannot recommend it enough. If you've got a big white wall and you love to watch movies or play games, I highly suggest trying out a projector. To learn more about the BenQ TK810, head over to its website where the 4K projector retails at £1,159 GBP.
Share this article