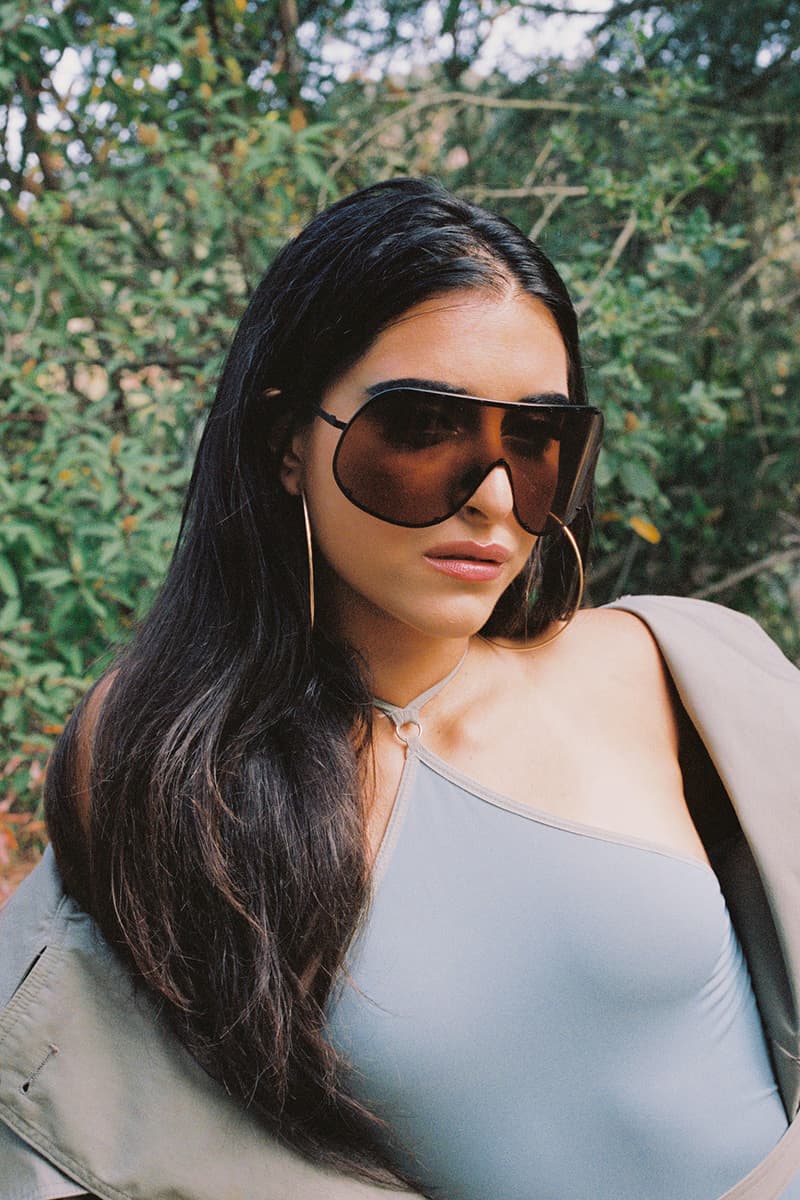 Gia Woods Shows Her Vulnerable Side on New EP, 'CUT SEASON'
HYPEBAE talks to the artist about the making of her debut project.
Music
Gia Woods Shows Her Vulnerable Side on New EP, 'CUT SEASON'
HYPEBAE talks to the artist about the making of her debut project.
Los Angeles-based Persian pop singer Gia Woods has just released her debut EP, CUT SEASON. Since stepping into the music industry a few years ago, the songstress has been an inspiration for many in the LGBTQ+ community. In 2015, the artist came out as a lesbian in her music video for "Only A Girl" — the visual has garnered over 11 million views on YouTube to date. Other than her achievements as an emerging singer-songwriter, Woods was chosen to become a Savage X Fenty ambassador earlier this year.
We recently caught up with Woods to discuss the concept behind CUT SEASON, what it's been like working on music amid COVID-19 and what she has planned for the rest of the year. Read our interview with the up-and-coming musician below.
Can you tell us a little bit about your background? What was it like growing up in LA and in a Persian household?
I grew up in a very old-fashioned Persian family. There were other Persians at my high school, but I always felt they were really cliquey and I didn't connect with them. I never felt in touch with my culture until I got older. One of the main reasons I got into music was because I was pretty shy and didn't have a lot of people to open up to. I always felt really different, especially because of my sexuality.
What made you want to pursue your career in music?
My older sister has a lot to do with how I ended up pursuing music. She was always showing me really cool music and really supported my passion for it. She pushed me to be in my high school's choir class, which I wasn't going to do. If I didn't do it, I wouldn't have been discovered by my first manager or where I am today. It was during my senior year, and right around the time, I needed to make a decision about which college I wanted to go to. However, after my manager scouted me, I ended up not going to college at all and pursuing music full time.
Who are your musical influences?
There are so many, but the first ones who come to mind are Madonna, M.I.A. and Radiohead.
What was the process like working on CUT SEASON amid the coronavirus pandemic?
This year has definitely made the creative process a bit more complicated. I was supposed to be on tour but instead, I had to start doing virtual live events. It's been fun to figure out ways to interact with fans virtually, but also very challenging to adapt to this new format.
That being said, I did get to shoot a music video recently which was so amazing. I was supposed to shoot the video back in March, but it ended up being pushed back. Getting to shoot during these crazy times gave me such a nice feeling of normalcy and was incredibly fulfilling. It made me feel hopeful that we can still collaborate and create, using safety precautions obviously. It was a nice reminder that we can make it work no matter what.
What was the inspiration behind the concept of your new EP?
Most of the songs on CUT SEASON were inspired by a very codependent relationship that I was in for years. It was the kind of relationship where I was so into the other person that I'd let them get away with anything, even if it was clearly toxic and unhealthy. After separating from someone I'd been with for so long, I had to reflect a lot about what other things I needed to cut out of my life. The EP captures a lot of the emotion and growth I experienced while reflecting on that.
How has your involvement and influence within the LGBTQ+ community helped shape you into the artist you are today?
I'd say my openness about my sexuality, in general, has shaped me into the artist I am. When I first started out, a lot of people would tell me not to talk about sexuality too much because it was going to box me in. I felt like I was walking on eggshells trying not to make my career centered around my sexuality. Every interview always felt focused on that and I got worried that it was the only thing people thought was interesting about me. But of course, it's a part of me and I eventually got to the point where I don't care how much I talk about it.
I write a lot about my relationships, so yes, my songs are all about girls. I'm confident with who I am and I want to be 100 percent myself and genuine no matter what.
How important it is for you to empower your community through music?
From day one, it's always been really important for me to be empowering through my music. I've always been really open, which is important for me as an artist in general. Being genuine is something I've always stood for, it's one of my core values as an artist. I want others to feel nothing but empowered to be their authentic selves when they hear my music.
"I'd say my openness about my sexuality, in general, has shaped me into the artist I am."
If you had to pick your top three tracks from CUT SEASON, what would they be and why?
It changes all the time depending on my mood. It's really hard for me to choose, but my top three right now would be "CUT SEASON," "NAIVE" and "CHAOS."
"CUT SEASON" is the whole reason why any of the other songs have a story, it's the core of the whole EP. When I wrote it, I felt very fed up with everything going on in my life and the song made me feel really empowered. It was the realization that I needed to take control of my life and start cutting people out.
"NAIVE," because I feel like that was the first song I made that was really influenced by a lot of my idols like Radiohead, Green Day and Nelly Furtado. Sonically, it was the first song that I felt really sounded like this, which was something I'd wanted to do for a while and I'm really proud of how it turned out.
"CHAOS" was a crazy song because I literally had a chaotic day when I went into the studio to make it. I was just breaking up with my ex, had my whole life in suitcases in my car, and I got into an accident on the way to the studio. My car was totaled, so I loaded all my suitcases into an Uber and was an hour late to a studio session with people I'd never met before. I opened up to everyone in the studio about what I was going through and felt like we all really connected, and that's how we ended up writing "CHAOS."
What would you say the biggest difference is between your latest project and your previous works?
I feel like the other songs before CUT SEASON had such a different sound, which I didn't mind because they were separate singles and not a full project. But having a cohesive project is so different because I've been able to make sure everything fits together.
How do you think your sound has evolved over the years?
Over the years, I've discovered the difference between making music you want to listen to and making music that comes from within you. In other words, I used to just want to make music that sounded like the stuff I listen to – my music idols. But now I've learned to stop trying to sound like them and make music that's really uniquely me. I've found my own sound.
You're an ambassador of Savage X Fenty. How does it feel to be working with Rihanna's brand?
It's honestly a little crazy to think about because Rihanna has always been one of my favorite artists of all time. To be associated with such an iconic artist is so incredible. It's so inspiring how open and inclusive her brand is, seeing all the models of different shapes, colors and sizes. I think what she's doing with her brand is really important. Growing up, I remember always seeing skinny girls and tiny waists in every ad. Having someone like Rihanna pushing the statement that you can be whoever you want and wear whatever you want, it's amazing and an honor to be a part of.
What's next for you? Any upcoming projects in the works?
Firstly, I'm super excited about a music video I have coming out for one of the songs on my EP. I also may or may not have a digital show developing. My team and I are trying to see what we can do. Everything is really complicated with the pandemic. There are a lot of new obstacles we're facing, but I'm really trying to figure out new ways to perform virtually. I'm also literally always working on new music. I can't say exactly when the next song will be released, but I'm definitely already working on it.
---
Share this article