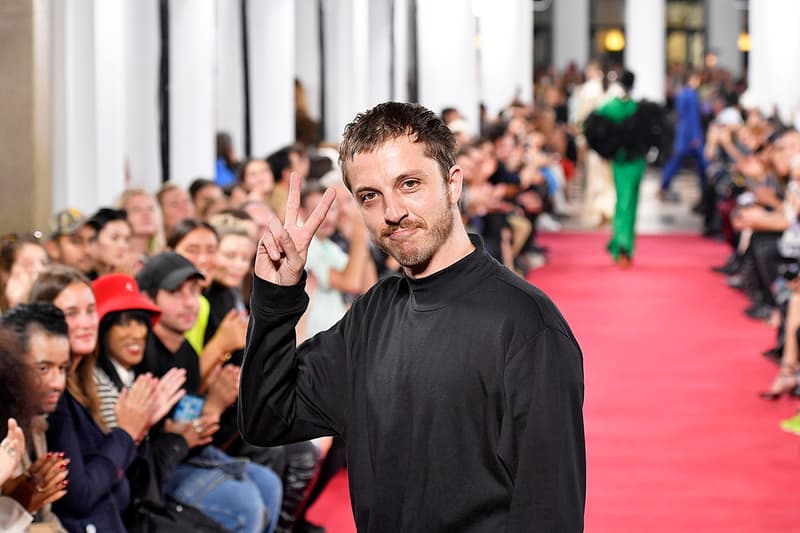 Fashion
Can a New Creative Director Save a Brand?
Brands no longer need just designers, they need personalities to lead the way.
Can a New Creative Director Save a Brand?
Brands no longer need just designers, they need personalities to lead the way.
For the past couple of years, it is almost as if the fashion industry is playing a game of musical chairs. New creative directors and designers are appointed left and right, and we're seeing continuous change that can be exhausting to keep up with. In a time where every single fashion brand is feeling the pressures of a saturated market, COVID-19 impacts and the continuous demand from consumers, finding time in the spotlight becomes increasingly hard. In a push to stay relevant, brands are beginning to listen to their audiences. A designer is no longer enough, what is needed now is a personality that can reinvent and resurrect a brand. Enter the Creative Director.
In the past year alone, we've seen announcements from some of the industry's biggest names. 107 ALYX 9SM's Matthew Williams gets appointed at Givenchy, Kim Jones is going to Fendi, Raf Simons joins Miuccia Prada at Prada, Kerby Jean-Raymond is going to Reebok and today, Y/Project's Glenn Martens is taking over Diesel following Renzo Rosso's 42-year reign. With every announcement, expectations become higher and consumers are no longer looking for just clothes to buy, they are looking for a designer and public figure to follow.
There's no doubt that appointing a new creative director can bring a virtually dead brand back to life, just look at Daniel Lee at Bottega Veneta. The designer had previously been working behind-the-scenes at labels like Maison Margiela, Balenciaga and Donna Karan, and held the role as director of ready-to-wear design at Céline under Phoebe Philo. In 2018, Lee got appointed as the creative director of Bottega Veneta, and managed to take the brand from a snooze fest to arguably the most popular brand amongst fashion's elite in less than a year. His signature dumpling-shaped The Pouch bag was scattered all over Instagram, and before we knew it, everyone wanted a piece of Daniel Lee.
There are countless examples of designers entering a brand and making it their own, but it is becoming increasingly hard for newly appointed creative directors to achieve the success that labels are expecting. With so much buzz and time in the spotlight consumers look at everything with a magnifying glass, going back through archives to predict what will come from the collections before they are even revealed, and the pressure to perform is high – especially when a brand is practically dead.
Glenn Martens' appointment at Diesel comes with its own predictions, and looking back at some of his complicated and innovative designs at Y/Project some are assuming that he will bring a new era to Diesel that will distance the label from its early 2000s success and bring it into the fashion landscape as a cool and sought after brand. Diesel has struggled to maintain relevance in today's fashion landscape, and is expecting to return to the spotlight with its new pivot. It remains to be seen what will happen to the brand, as well as what Glenn Martens has in store but one thing is for sure, and that is that the pressure is on.
---
Share this article