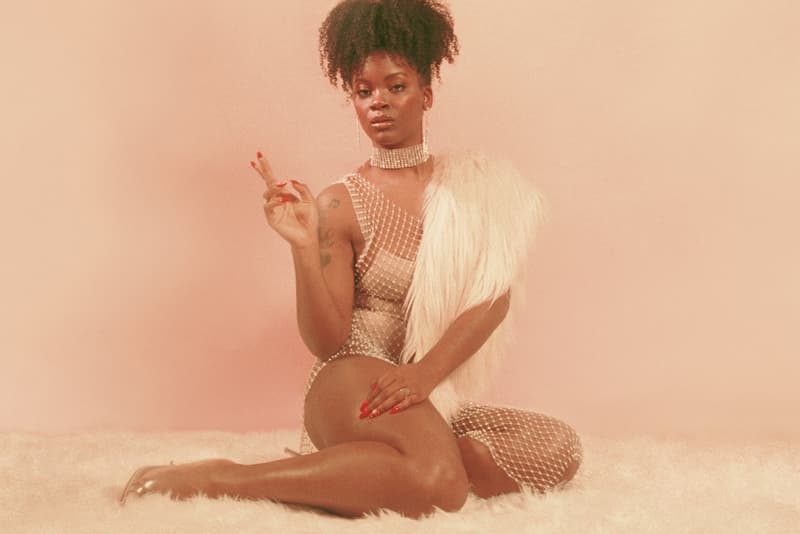 Music
8 Must-See Acts at Planet Afropunk Festival 2020
The virtual event will feature Ari Lennox, Mereba, Tiana Major9 and more.
8 Must-See Acts at Planet Afropunk Festival 2020
The virtual event will feature Ari Lennox, Mereba, Tiana Major9 and more.
World-renowned festival and movement Afropunk has recently unveiled the full lineup for its annual event. For the safety and wellbeing of its staff and fans, Planet Afropunk 2020 will take place virtually, streaming live performances by members of the Black creative community across the globe.
Headliners include R&B songstress Ari Lennox, Afrobeats singer Tiwa Savage and Houston rapper Tobe Nwigwe. Other artists set to take the digital stage are Tiana Major9, Dua Saleh, Mereba, Common and Smino among others. Additionally, a list of speakers — including comedian and actress Amanda Seales, The Daily Show with Trevor Noah correspondent Dulcé Sloan and multimedia journalist Ivie Anie — will be making appearances during the festival.
2020 has been a year of many uncertainties and challenges, to say the least. Powerful demonstrations surrounding the Black Lives Matter movement reignited after the unjust killings of Breonna Taylor, George Floyd and countless others earlier this year. In light of these trying times, Afropunk is putting Black culture and stories at the forefront of its event with the theme: "Planet Afropunk: Past, Present and Future Is Black." With Planet Afropunk, the organization aims to continue the conversation on racial and social justice, politics and Black self-care. Taking place 10 days before the U.S. 2020 presidential election, the intent of this initiative is to bring momentum and encourage the Afropunk community to vote.
Although this year's event is free of charge, festival-goers will be given the option to donate to organizations fighting for change, including Black Futures Lab, Color of Change, Movement for Black Lives, Equal Justice Initiative, The Bail Project and more.
Planet Afropunk 2020 will kick off on October 23 and will run through October 25 on the festival's official website. Below, check out some of the must-see acts this year.
Hailing from Washington D.C., Ari Lennox is an R&B singer-songwriter and the first woman to be signed under J. Cole's record label, Dreamville Records. Her first EP Pho released in 2016, and since then, Lennox has been making a name for herself in the industry. In 2019, she dropped her debut studio album Shea Butter Baby featuring 12 tracks driven by her neo-soul vocals.
Sudanese-American non-binary artist Dua Saleh dropped their first EP Nūr last year. Executive produced by Minneapolis-based producer Psymun, the project features a fusion of rap, hip hop, pop and R&B. Back in June, they dropped their second EP ROSETTA inspired by Sister Rosetta Tharpe, a Black queer musician from the '30s and '40s.
Born and raised in Salvador, Brazil, Latin Grammy Award-nominee Larissa Luz is known for her Afrofuturism and afro-punk beats. Luz grew up in a musical household and eventually turned her passion into her career. After four years of being the lead singer of the band Ara Ketu, Luz decided to venture solo. Following her career change, she has released three hit albums: Mundança, Território Conquistado and Trovão.
In the early 2000s, Mereba signed with Def Jam Recordings to write songs for other artists while studying at Spelman. By 2013, the singer self-released her first EP titled Room For Living. The following year, Mereba was supposed to drop her follow-up EP Radio Flyer but it never launched. However, three years later, two singles from that EP – "September" and "Radio Flyer" – appeared on her Kotton House, Vol. 1 EP. The R&B artist's debut album, The Jungle Is The Only Way Out, released in 2018 featuring 13 soulful songs.
Sanelisiwe Twisha, professionally known as Moonchild Sanelly, is a South African musician and dancer known for her iconic blue hair and unique genre that she calls "future ghetto punk," a blend of experimental electronic, afro-punk and edgy-pop. After relocating to Johannesburg, Sanelly's name reached audiences beyond South Africa, giving her the opportunity to perform at festivals like SXSW in Houston, Texas and Primavera Sound in Barcelona. In August 2018, the artist went on tour across Europe with South African hip hop group Die Antwoord.
Australia-based Zambian songwriter and rapper Sampa Tembo, a.k.a. Sampa the Great, has been in the game since 2015 after making her musical debut on Wallace's single "Beauty." Shortly after, she released her debut mixtape, The Great Mixtape, and described it as "a search for creativity, laughter, purpose and rhythms." Since then, Sampa has dropped a slew of singles and her 2019 debut album, The Return.
Emerging UK talent Tiana Major9 started out with R&B and hip hop, but eventually fell in love with the art of jazz. Raised in a Christian household, the artist grew up listening to gospel and garage house, music that heavily influences her sound today. Experimenting with jazz, R&B, gospel and soul, her debut EP Rehearsal @ NINE features her euphonious vocals backed up by ambient instrumentals.
Nigerian singer, songwriter and actress Tiwa Savage began her musical career as a backup vocalist for George Michael and Mary J. Blige. After competing in The X Factor UK, Sony/ATV Music Publishing took notice of Savage's talent and took her on in 2009. After exploring her sound — a harmonic mixture of Afrobeats, R&B, pop and hip hop — she eventually moved back to Nigeria to work with Mavin Records in 2012. Recently, the singer signed with Universal Music Group and dropped her 13-track album Celia featuring both the English and Yoruba language.
---
Share this article