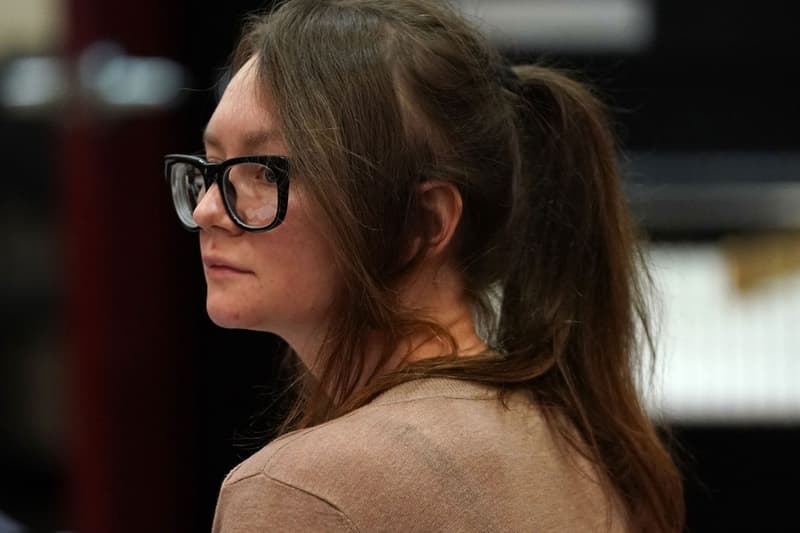 Culture
Anna Delvey Is a Writer Now — The Sentenced Scammer Publishes Her Prison Diaries
Titled "Life Is Hard: Enduring COVID-19 In an Upstate NY Prison."
Anna Delvey Is a Writer Now — The Sentenced Scammer Publishes Her Prison Diaries
Titled "Life Is Hard: Enduring COVID-19 In an Upstate NY Prison."
Anna Delvey, the Russian scammer who inserted herself into New York society and tricked high-profile marks into financing her extravagant lifestyle, has published a portion of her prison diaries on a newly launched website, simply titled "Anna Delvey Diaries." Delvey announced her foray into writing on Instagram, where the fraudster has been intermittently posting throughout her prison sentence (which, at the earliest, will see her released on October 19, 2021).
Titled "Life Is Hard: Enduring COVID-19 In an Upstate NY Prison," the first part of Delvey's self-published diary reads as you'd expect from someone delusional — and ballsy — enough to take a group of girlfriends on a $62,000 USD trip to Morocco without a functioning credit card. At times, it's difficult to tell whether Delvey's observations on subjects including prison food ("I understand that prison is supposed to be all about having no rights and being forced to settle for less, but when I'm being casually told that granola bars are being replaced with powdered donuts, it's extra hard to maintain hope and stay positive.") and the meaning of "this invaluable state-mandated experience" ("Let's hope I find it before I develop a Stockholm syndrome, become religious, or worse, fat," she prays), are winking satire or the makings of a genuine lack of self awareness.
Head to the Anna Delvey Diaries to judge for yourself.
Share this article