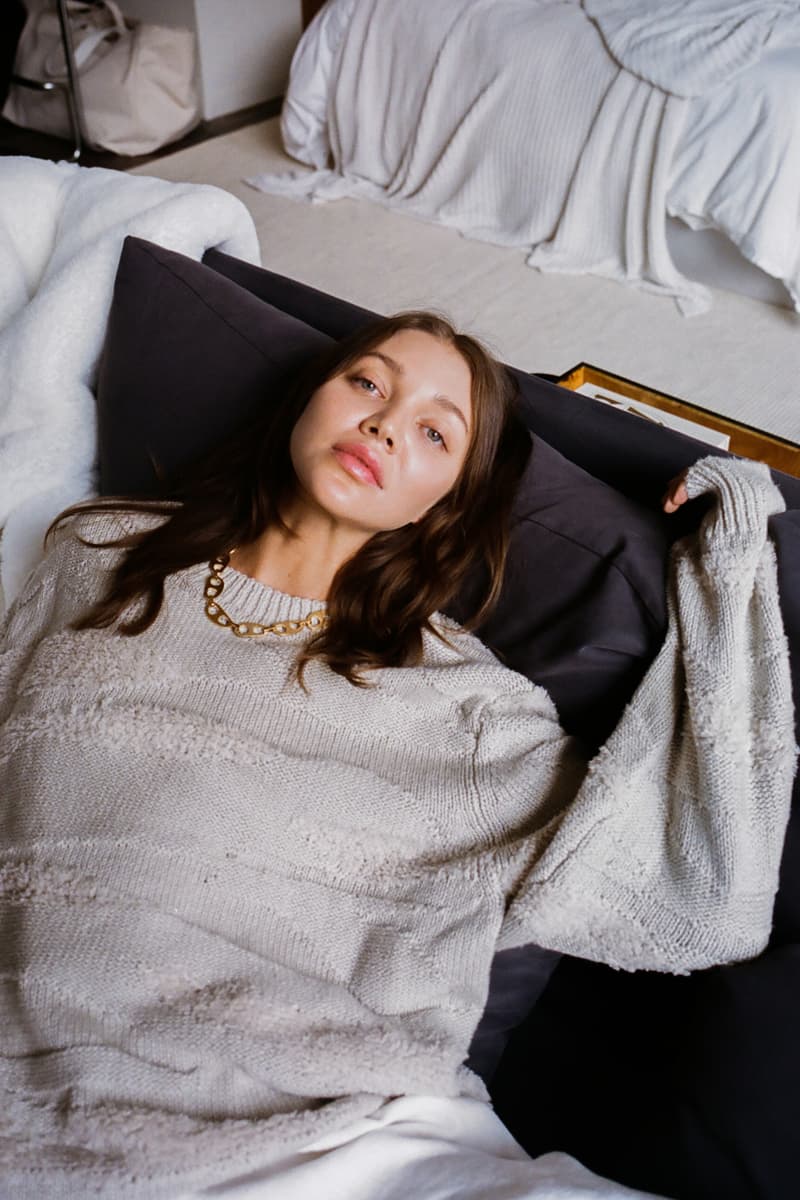 1 of 2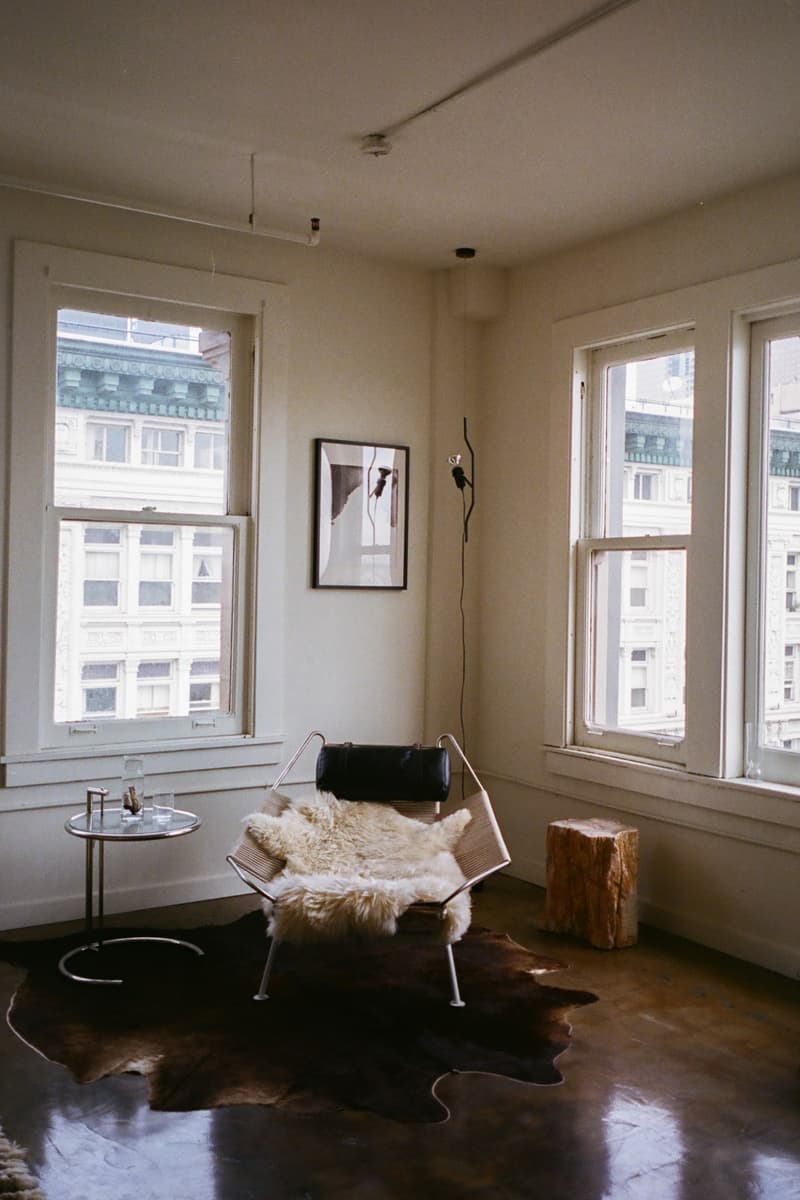 2 of 2
Fashion
Jessie Andrews Is the Brain Behind Jewelry Label Bagatiba
The sustainable label is the go-to for celebrities and fashion enthusiasts everywhere.
Jessie Andrews Is the Brain Behind Jewelry Label Bagatiba
The sustainable label is the go-to for celebrities and fashion enthusiasts everywhere.
Loved by celebrities including Kaia Gerber, Bella Hadid and Kendall Jenner, jewelry label Bagatiba has become a name to watch. Founded by Jessie Andrews, the sustainable jewelry label is making waves with its high-quality products at an affordable price, and is continuing to gain recognition for its simple and wearable pieces.
Ranging from simple hoops to chunky chain-inspired necklaces, Bagatiba has pieces for every occasion. We had the chance to speak to Andrews about everything from where she finds her inspiration, to how she's using her platform and voice to encourage her customers to vote and engage with charities. Keep reading below for our full interview with Jessie Andrews, and shop the Bagatiba jewelry pieces online here.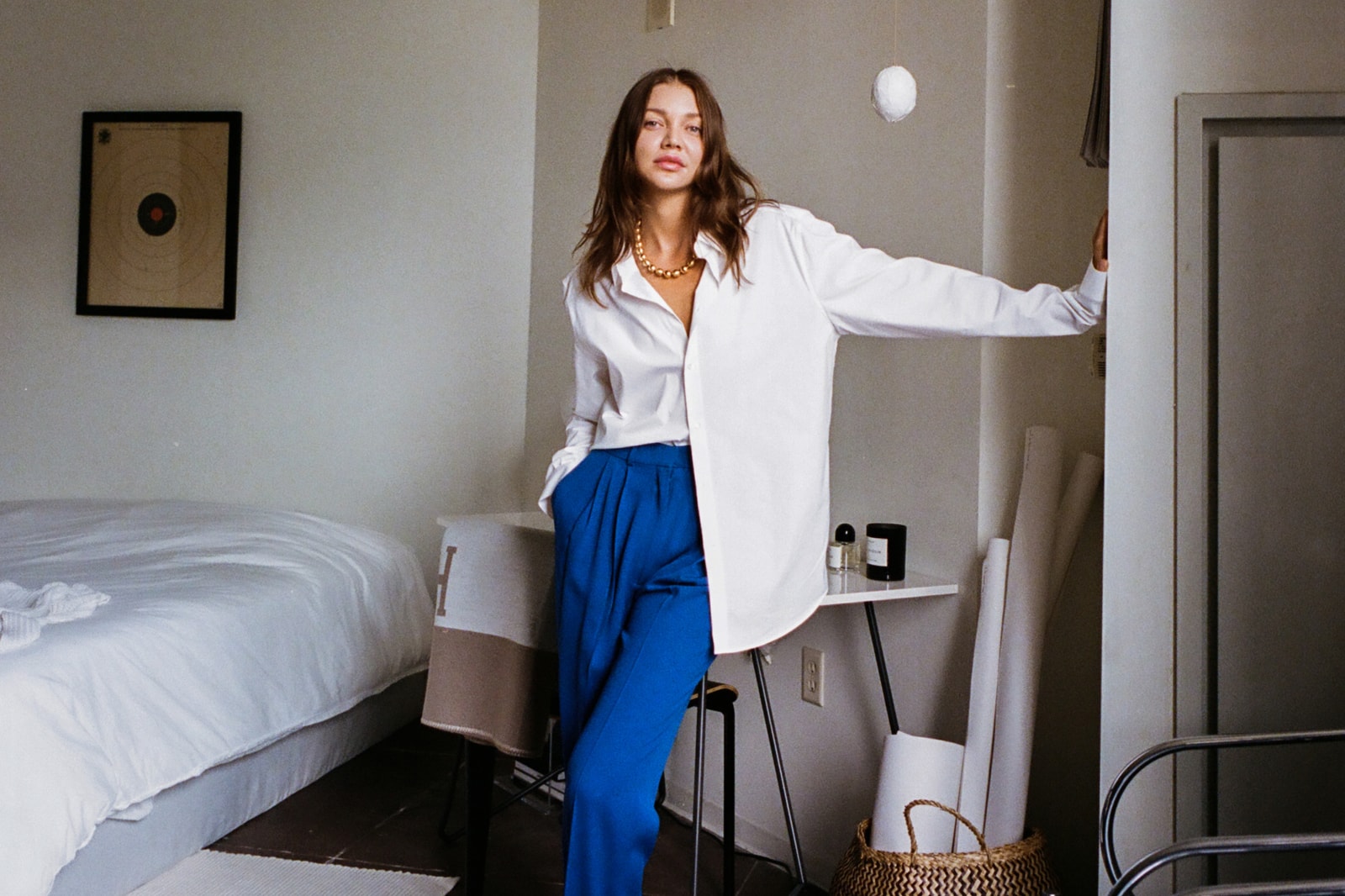 How did Bagatiba come about?
I started Bagatiba eight years ago to bridge the gap between high and low in the jewelry industry. I wanted to offer high quality affordable jewelry to my demographic. Now, it's become a mission for offering high quality sustainable jewelry.
What was your experience in jewelry making and accessories prior to launching your own brand?
I had no experience in designing or making jewelry before starting Bagatiba. I never really wore any, but then it became a challenge for me. I was and still am learning everyday.
How would you describe your pieces?
I think the majority of pieces on the site are classics. Sometimes I design on trend but I tend to go for a more elevated and timeless look.
Where does your inspiration come from?
Everywhere from art and architecture, to my environment and vintage books.
What does the creation process look like?
It's not always the same. Sometimes I'll visit a country and find a material or texture I like, or I'll be scrolling through an old book and see a pendant I like the shape of then make it my own. I'll design, sample and produce in about two months time. Then package, photograph and launch with a story of how it came about or why I designed it. Sometimes I simply want a classic hoop earring, but made sustainably.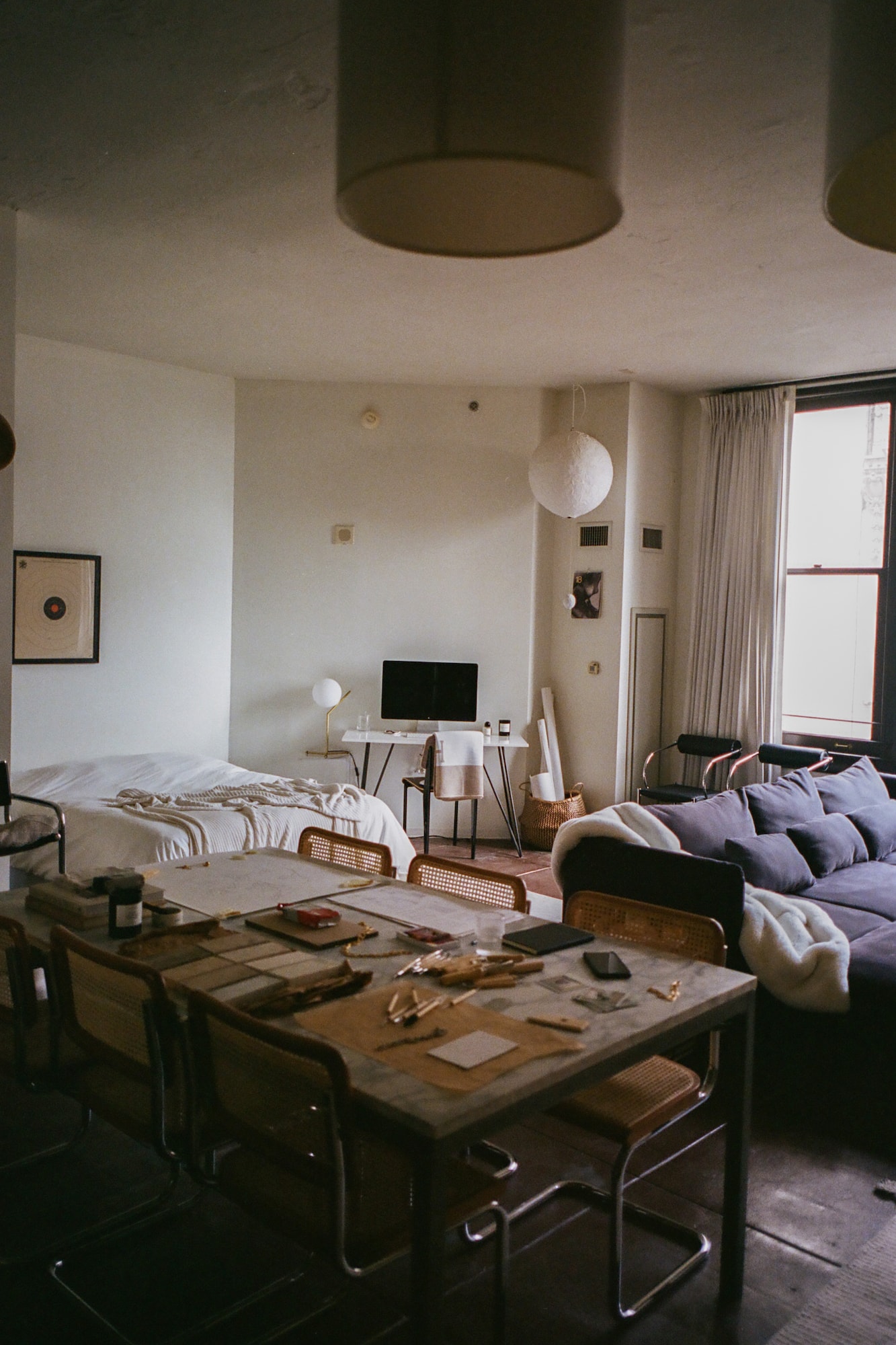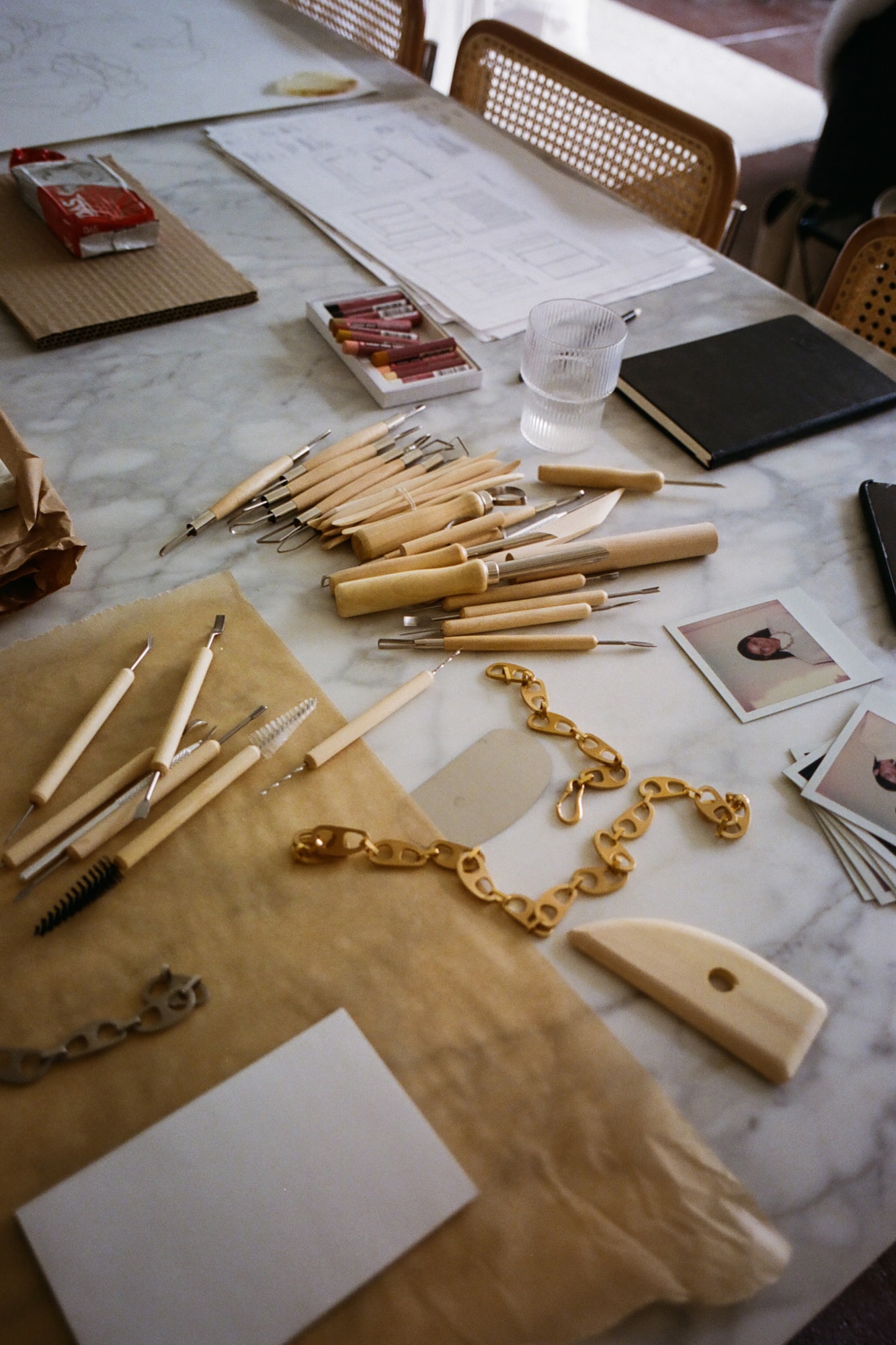 How are you using Bagatiba to spread information about voting and other important causes?
For the past few years I've been offering a large discount code to active voters who send us a selfie with their "I voted" sticker. I've personally answered over 500 DM's in the past week telling everyone thank you and sending them their reward. I'm quite active when it comes to measures like this. We also have a Black Lives Matter and Recycling initiative to help better us and our planet!
Why is it important for you to use your platform?
It's important to spread awareness, but be to mindful. I never tell people who to vote for, but to vote in general. I donate to charities I believe in, but not everyone has to donate to the ones I like. Not everyone's actions have to be the same. It's important to recognize and be proactive. Remember that we all have opinions and the freedom of speech, as well as know to be human and understand not everyone has to think alike.
What are you most excited about for the upcoming year?
I'm excited about the new collections we have coming, pushing myself to open a physical space, continue to story tell with honesty, keep spreading awareness about sustainability – and most importantly being happy and healthy.
Where do you see the label in five years?
I see Bagatiba as a leader for sustainability in the jewelry industry, speaking to a younger demographic and informing them that fashion made sustainably is worth more. I want people to love Bagatiba, spread the word and appreciate the work I put into each piece. I see it being sold in the places that care about designers and storytelling, I see my own space for it.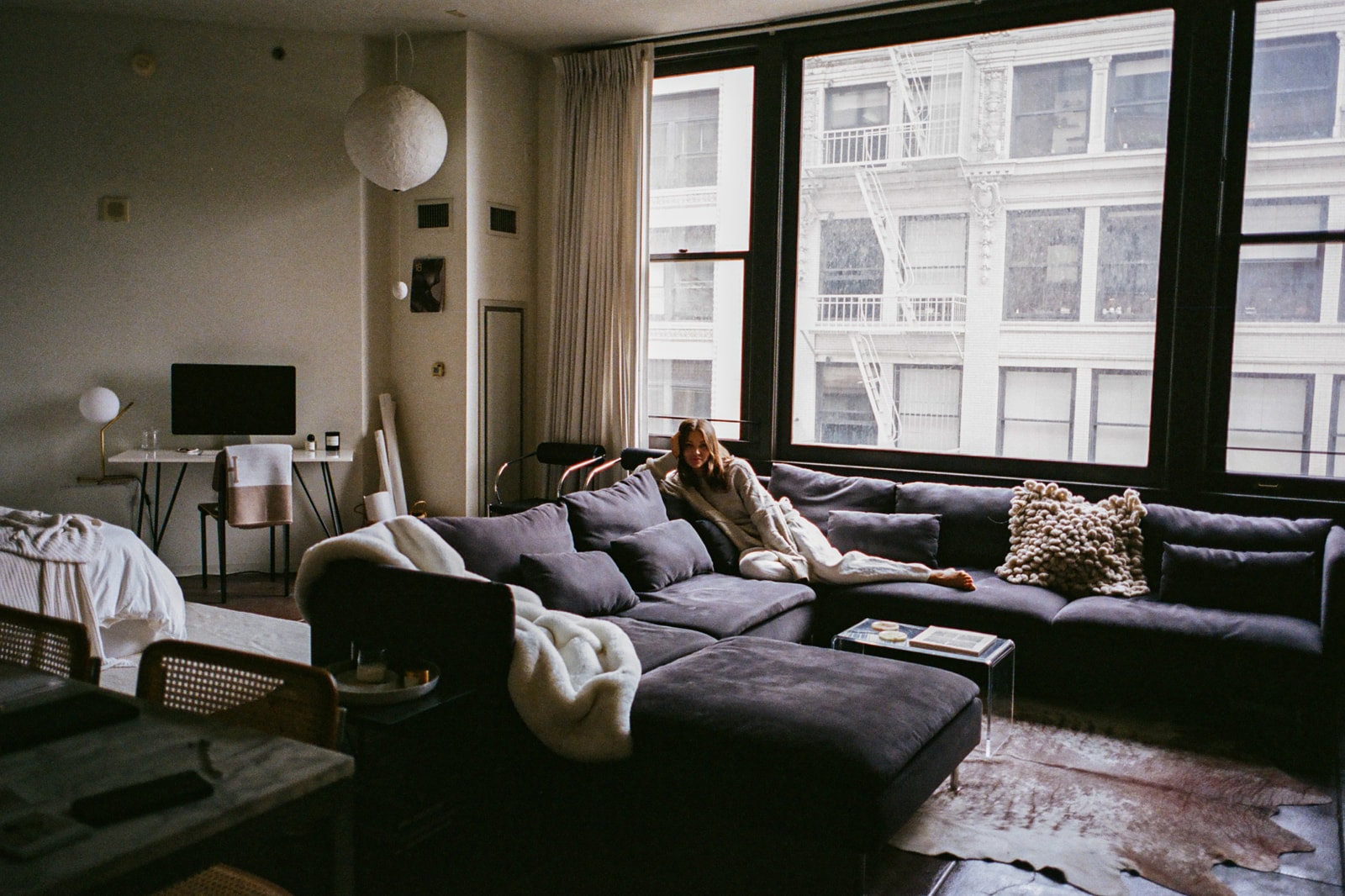 Share this article