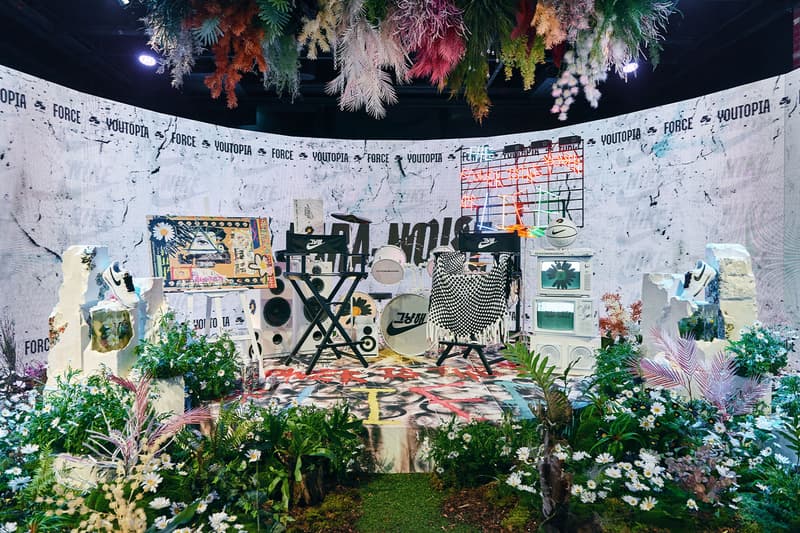 1 of 5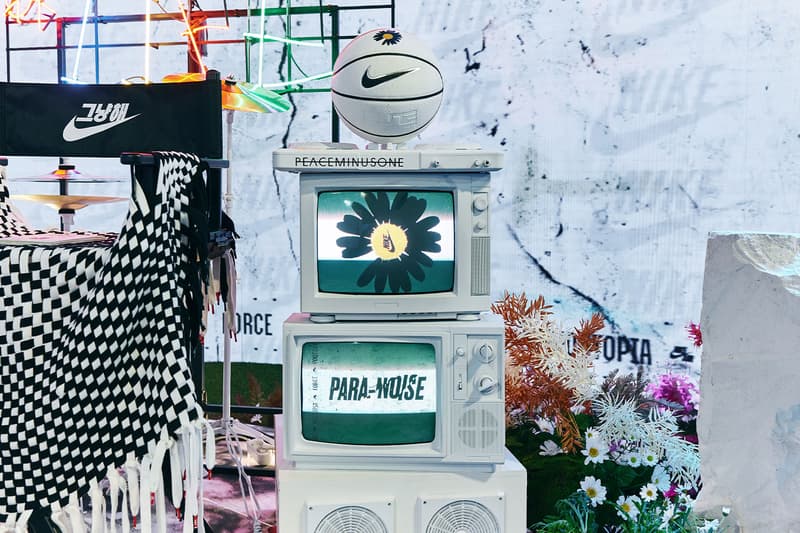 2 of 5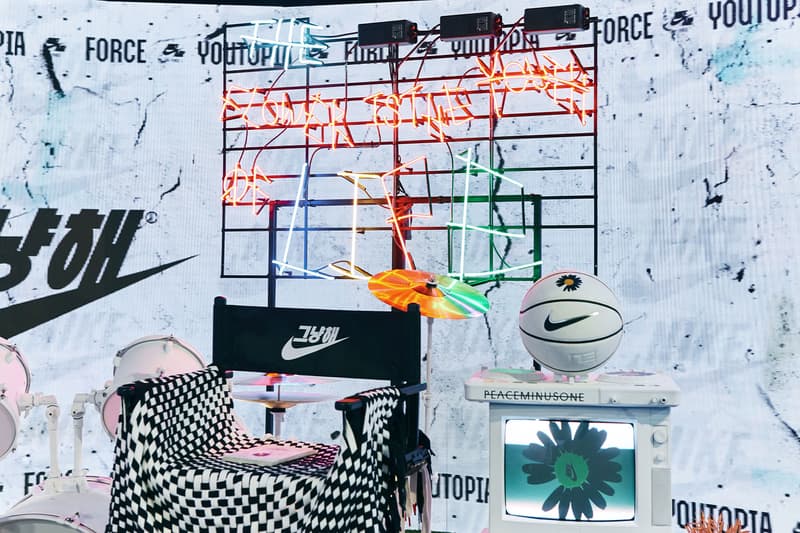 3 of 5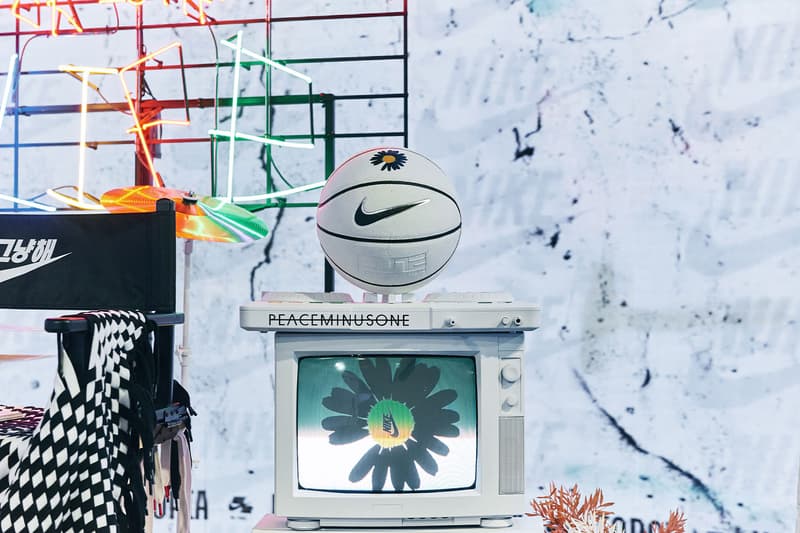 4 of 5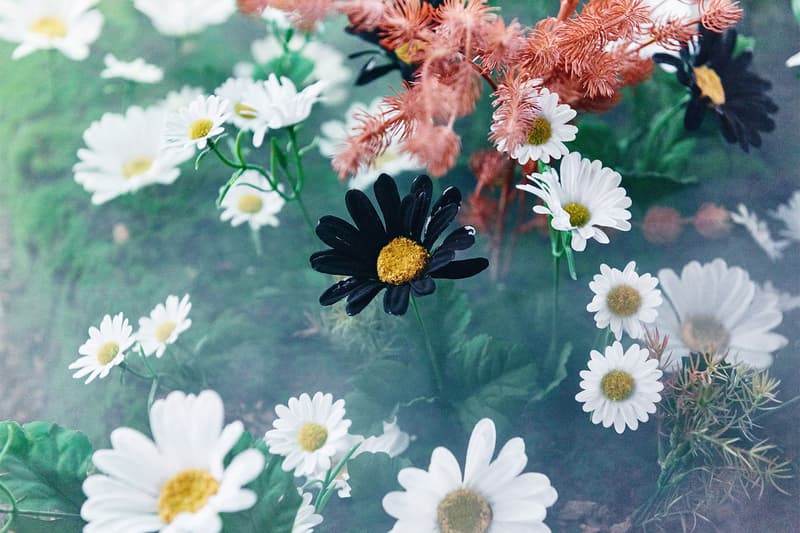 5 of 5
Footwear
G-Dragon Wants Your Parents to Wear the Upcoming PEACEMINUSONE x Nike Air Force 1 "Para-Noise"
The K-pop star chats about the coveted shoe at a digital event with his fans.
G-Dragon Wants Your Parents to Wear the Upcoming PEACEMINUSONE x Nike Air Force 1 "Para-Noise"
The K-pop star chats about the coveted shoe at a digital event with his fans.
Following multiple teasers and announcements, G-Dragon's second PEACEMINUSONE x Nike Air Force 1 "Para-Noise" sneaker is slated to drop soon. As we wait for the anticipated release, the K-pop star hosted a digital talk in Seoul – a socially-distanced take on last year's launch event.
Titled "YOUTOPIA," the show took place in a neon-lit set featuring G-Dragon's sneakers as well as PEACEMINUSONE-branded goods ranging from a basketball to a drum set. Fans participated through a video call, with their faces projected onto a large, curved screen that served as the backdrop for the event. Sitting down with host Jaemin Park, the artist talked about everything from his interpretation of "YOUTOPIA" to inspirations behind the "Para-Noise" shoes.
Scroll down below to learn more about the upcoming drop, scheduled for November 25 worldwide. While you're here, make sure to catch a detailed look at the coveted kicks.
What's the meaning behind "Para-Noise?"
I don't even remember anymore. Long story short, it represents today and the present for everyone. We're shaped through past experiences and further grow to become our future selves through today. I wanted all of us to remember that we should remember and cherish each moment that passes by.
That theme is translated onto the sneaker's upper that wears away to reveal a new layer.
Our footsteps are the result of our decisions. I believe you can completely change the meaning behind these sneakers depending on how you wear them.
How did you come up with this concept?
I'd like to call it a fun way of production, just like how an artist creates work through music, lyrics and music videos. When I first started this project, I thought expressing my ideas on a pair of shoes would be restricting, but I found a lot of freedom after learning that I could add an extra layer onto the upper. People tend to develop and grow as they discover themselves through time, and I wanted show that through these shoes.
You mentioned last year that you hope people will wear these shoes comfortably to naturally reveal the inner layer of the shoe.
I heard from the Nike team that the white "Para-Noise" shoes wear away more easily than the black ones. I believe there are some fans who aren't too keen on this change, since the shoes can seem dirty and worn out at first glance, but I'm actually happier with the new sneakers.
Is there a reason you chose to work with white, following last year's black iteration?
The first design contrasted my painting on a white canvas with a black layer on the upper. This time around, I wanted to go in the opposite direction of that. Who knows, there may be more colorways in the future, and I think we can treat the first two as the background color for additional releases to come. It represents the idea that no matter what you look like from the outside, who you really are on the inside won't change.
What are your styling tips to pair with the shoes?
I chose to work with this design to break boundaries, to begin with, so I just want everyone to style it in their own way.
Is there a certain person or group of people you wish would wear these kicks?
These sneakers aren't just for people my age or younger fans. I'd love to see our parents' or grandparents' generation wear them too. If I ever see someone around that age range wearing the shoes, I'll definitely take a photo with them.
What is the 2021 "YOUTOPIA" you are hoping for?
I hope the world becomes healthier. I think that's what everyone wants right now.
Share this article