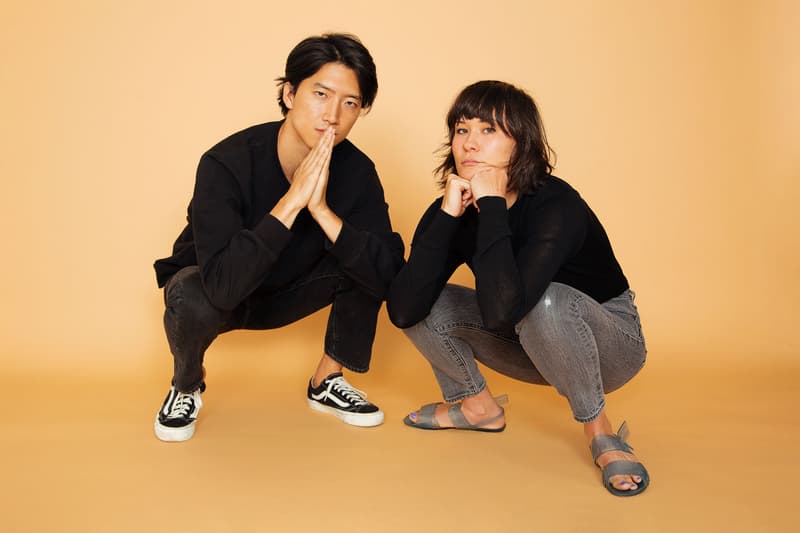 Culture
7 Society and Culture Podcasts to Add to Your Queue
Thought-provoking — and often humorous — takes on race, identity, dating and more.
7 Society and Culture Podcasts to Add to Your Queue
Thought-provoking — and often humorous — takes on race, identity, dating and more.
Once a staple of the daily home-work commute, podcasts are now suited to at-home listening while, say, washing the dishes or organizing the closet. Exploring subjects as far-flung as dental hacks and as ubiquitous as beauty and makeup, the audio-based genre covers just about everything.
For those interested in society and culture, particularly relevant topics amidst the uncertainty of the pandemic and the upcoming presidential election, HYPEBAE has rounded up a selection of anthropological listening. From NPR's Code Switch, a dive into race and identity, to sex and love broadcast Why Won't You Date Me?, keep reading for 7 society and culture podcasts to add to your queue.

Hosted by YouTube star Emma Chamberlain, Anything Goes lives up to its name. Nothing is off limits with Chamberlain, who discusses a range of subjects, from first kisses to the tricky topic of wealth to what she dubs "poop anxiety."

A self-described "podcast for long-distance besties everywhere," Call Your Girlfriend is a series of candid conversations between hosts Aminatou Sow and Ann Friedman on social issues, personal issues and everything in between. Unapologetically feminist, the podcast tackles issues including sex work, revenge porn and abortion head-on with the insight of experts and guest stars.

Diving into the issues of race and identity, Code Switch invites journalists of color to discuss topics such as fashion's reckoning with racism, the link between hip-hop and mass incarceration and the phenomenon of the "Karen." Produced by NPR, Code Switch reports on complex topics with nuance, allowing listeners to grasp the multi-faceted nature of social conflict.

Hosts Youngmi Mayer and Brian Park describe Feeling Asian with a succinct one-liner: "a podcast where two Asians talk about their feelings." Each episode, Mayer and Park, both stand up comedians, unpack the Asian-American experience in an effort to open up conversations on mental health – among other pertinent topics — in the Asian community.

Starring none other than Queer Eye's Jonathan Van Ness, Getting Curious is a weekly dive into everything piquing the celebrity hairstylist's interest. Chatting with hosts ranging from entertainers to politicians, Van Ness injects his lovable personality into discussions on the Green New Deal, racism in classical music and how to be a better cat parent.

A must-listen for streetwear enthusiasts, Light Culture celebrates cultural disruptors in fashion, music and art. Hosted by Paper magazine founder David Hershkovits, the writer and publisher sits down with innovators including streetwear pioneer April Walker, Zoo York founder Eli Morgan Gesner and graffiti expert Roger Gastman to discuss their lasting impact on alternative culture.

Though you may recognize Nicole Byer from Netflix baking show Nailed It!, you may not realize the comedian also hosts her own podcast, Why Won't You Date Me? Focusing on sex and love, Byer takes a hilarious yet practical approach to online dating, casual flings and breakups.
Share this article