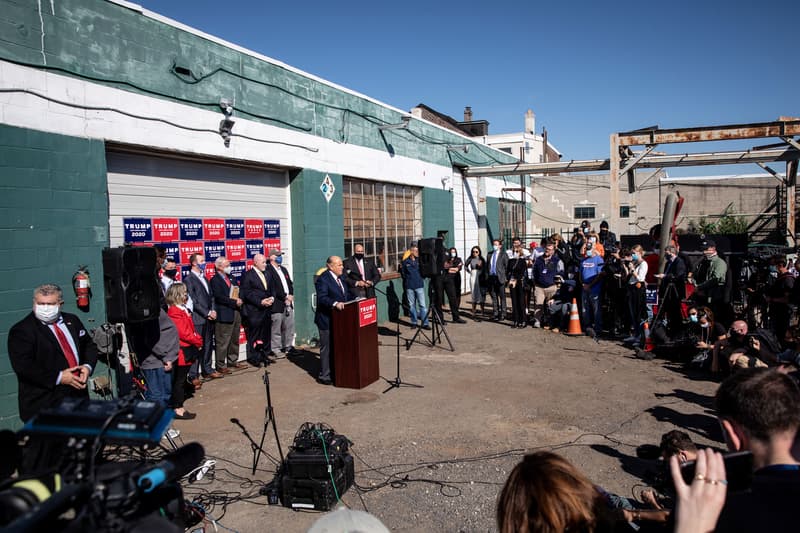 Four Seasons Total Landscaping Memes Are Taking Over the Internet
Here for it.
A hilarious beginning to Donald Trump's long-awaited political downfall, the ousted president's administration held a press conference at Four Seasons Total Landscaping — situated between a crematorium and a sex shop — on November 7, just as news platforms began calling Joe Biden's election victory.
Though The New York Times reported that the unusual choice in location was intentional, Trump initially misunderstood and announced in a now-deleted tweet that the conference would be held at the luxurious Four Seasons Hotel in Philadelphia. He later clarified that the Four Seasons in question was actually the Philly-based landscaping company. Adding to the gaffe, Rudy Giuliani, Trump's personal attorney, learned of Biden's win in the middle of the press conference.
Unsurprisingly, social media was quick to riff on the mix-up which, admittedly, is comedic gold. On TikTok, the hashtag #fourseasonstotallandscaping has 1.5 million views thanks to video-based memes about the supposedly intentional mistake. Below, we've rounded up the best Four Seasons Total Landscaping content.
---
Share this article