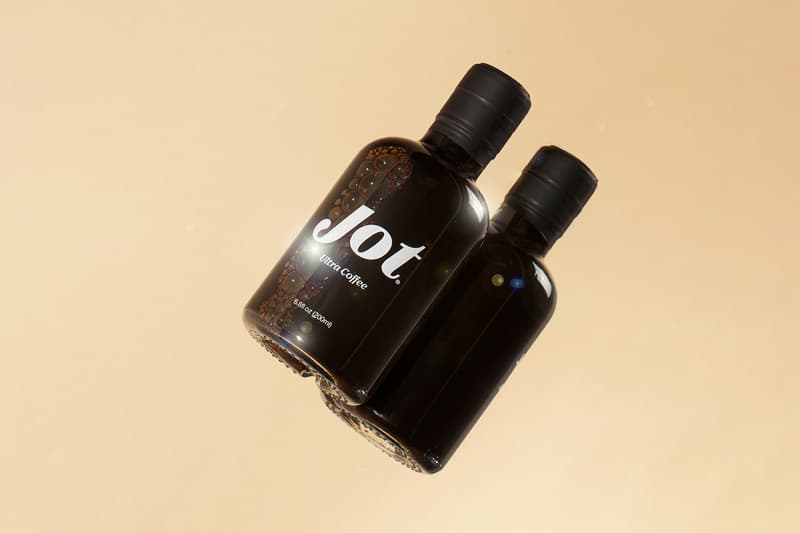 1 of 3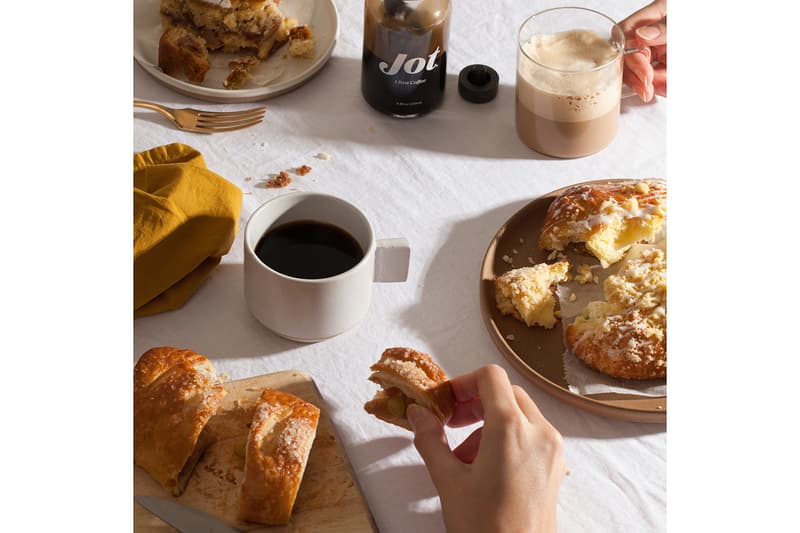 2 of 3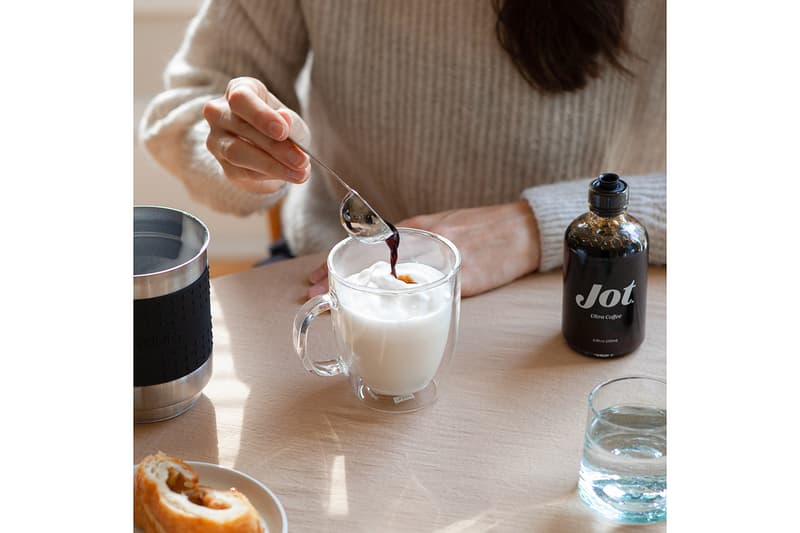 3 of 3
Culture
A Caffeine Lover's Review of Jot Ultra Coffee Extract
Make espresso, lattes and more in seconds.
A Caffeine Lover's Review of Jot Ultra Coffee Extract
Make espresso, lattes and more in seconds.
When I first came across Jot Coffee, I was skeptical but intrigued. Marketed as some sort of concentrated coffee extract, Jot brought to mind a hybrid of cold brew and Folger's Instant, the kind that dissolves in hot water. Though infinitely better packaged than Folgers, Jot bears similarities to the stalwart brand's instant coffee crystals — all you do is add one tablespoon of Jot's Ultra Coffee extract to water or milk and you've got a perfect cup of Joe.
Upon opening my box of Jot, I was pleased to discover a sleek, reusable glass bottle and matching tablespoon for easy measuring (Folgers, take note). According to co-founder Palo Hawken, Jot's Ultra Coffee is brewed in a manner similar to that of espresso. Nothing is added and nothing is removed, resulting in a high caffeine concentration (20 times higher, to be exact, than a regular cup of coffee).
In contrast with the acrid scent of cold brew and the staleness of dissolvable coffee crystals, Jot is pleasantly aromatic — mouth-watering, even, for a coffee lover like me. As for taste, the extract goes down smoother than most brews. Rounded and rich, Ultra Coffee is only slightly bitter and doesn't taste watered down or weak. I add exactly one tablespoon per cup of heated water for a quick fix of "drip" coffee. For an instant latte, try mixing Jot with heated milk. You can even try Jot affogato, made by pouring warmed up Ultra Coffee over ice cream.
As epidemiologists warn of a second wave of coronavirus, I'm sure I'll begin cutting down on coffee shop excursions in favor of homemade creations. Luckily with Jot, I can get my caffeine fix in seconds.
One 200ml bottle of Jot Ultra Coffee makes 14 cups and retails for $20 USD at the Jot website.
---
Share this article