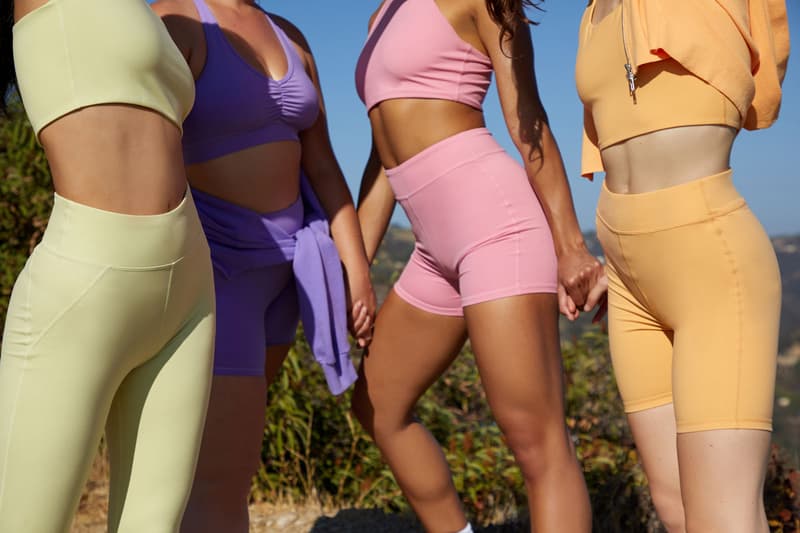 Fashion
PacSun Announces All-New Activewear Category
A sports-minded collection focusing on wellness and staying active.
PacSun Announces All-New Activewear Category
A sports-minded collection focusing on wellness and staying active.
Placing value on the importance of staying active and engaging in wellness-focused rituals, PacSun is introducing an all-new category and athleisure line appropriately called PacSun Active. The collection launched with apparel from LA Hearts by PacSun Active and includes a wide range of sports-minded pieces like bras, shorts, leggings and fleeces in dreamy colorways like pink, purple, teal and orange.
Catering to women of all shapes and sizes, the trend-driven line features inclusive sizing (that goes from size XS to XL) and a selection of fashion-forward separates that combine fit, fabric and functionality. "PacSun Active was something that we had been working on for the last twenty-four months, but it became more scaled in 2020, as we listened to our community, and they were telling us that they were struggling to stay motivated and active at home," says Brie Olson, Chief Brand Officer for PacSun. "We asked ourselves, how do we continue to focus on supporting the importance of wellness, when it can be so challenging to continue to focus on taking care of yourself in these times? How can we support our young people in staying healthy and active? In asking those questions, PacSun Active was born." Honing in on the transformative power of exercise and wellness rituals, the fuss-free collection is ideal for those looking to live a healthier lifestyle and engage in everyday activities that enhance mind, body and soul. 
Additionally, the new, activewear category will also feature an assortment of beach towels, yoga towels and mats from brands like Slowtide and YogaZen. Check out the all-new activewear line in the images above and head to the brand's site to shop the featured pieces seen here.
Share this article