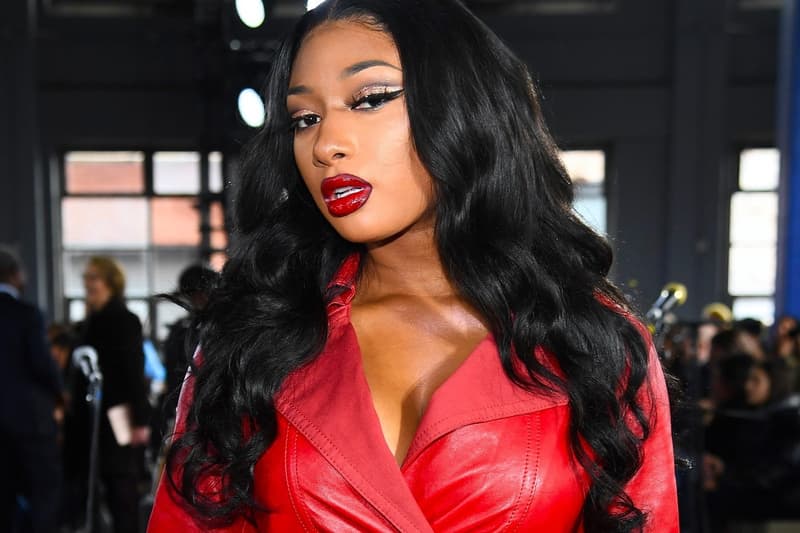 Music
Megan Thee Stallion Opens Up About Shooting, Says Tory Lanez Offered Her Money to Keep Quiet
The "Hot Girl Summer" rapper gets real in the December issue of 'GQ.'
Megan Thee Stallion Opens Up About Shooting, Says Tory Lanez Offered Her Money to Keep Quiet
The "Hot Girl Summer" rapper gets real in the December issue of 'GQ.'
In an interview for the December issue of GQ, Megan Thee Stallion revealed new details about her shooting at the hands of Tory Lanez, who left the Houston rapper with an injured foot that required emergency surgery. According to Megan, Lanez — who was charged with assault with a firearm and faces up to 22 years in prison — offered her money in exchange for her silence on the incident.
"[At this point] I'm really scared because this is like right in the middle of all the protesting," Megan told writer Allison P. Davis. "Police are just killing everybody for no reason, and I'm thinking, 'I can't believe you even think I want to take some money. Like, you just shot me,'" she recounted. The "Savage" rapper went on to describe the obligation she felt to stay strong, even in the aftermath of such a traumatic experience. "I have to be tough through all this? All the time?" she noted, elaborating on her feelings:
"I saw something that said, 'Check on your strong friends.' And, like, a lot of people, they don't do that because they think, Oh, this person is just so strong, so I know they got their stuff together.… I feel like I have to be strong for everybody, and I don't want my friends or anybody around me to feel like it's a pressure on me, 'cause I feel like they all start freaking out."
Megan closed out the interview with a call to action: "I want Black women to be louder. I want us to be sassier. I want us to demand more, be more outspoken, keep speaking and just keep demanding what you deserve," she said. "Don't change — just get better. Grow from these situations," she encouraged.
Head to the GQ website to read Megan Thee Stallion's full cover story. A lawyer for Lanez has denied Megan's claims that he offered her money.
---
Share this article